BE SPARKLING!
THE PINK ONE
THIS PACKAGE INCLUDES:
The Pink One in an Organza bag,
Sparking Stopper and 6 Custom
Chocolates by Chef Chris Van
Hooydonk from Backyard Farm.
"94 Points: Stunning minerality, lively fine
persistent bubbles, profoundly satisfying."
Katherine McEachnie – Champagne Master
A TASTE OF
CHARDONNAY
THIS PACKAGE INCLUDES:
Reserve Chardonnay (Lion Series), Noble
Chardonnay, King's Ransom Chardonnay in our
Pine Beetle Custom Box, and
6 Custom Chocolates by Chef Chris Van
Hooydonk from Backyard Farm.
Profiles 3 completely different expressions of
Chardonnay, even though all grapes are
grown in Okanagan Falls.
We have limited quantities of these special packages so order quickly before they run out!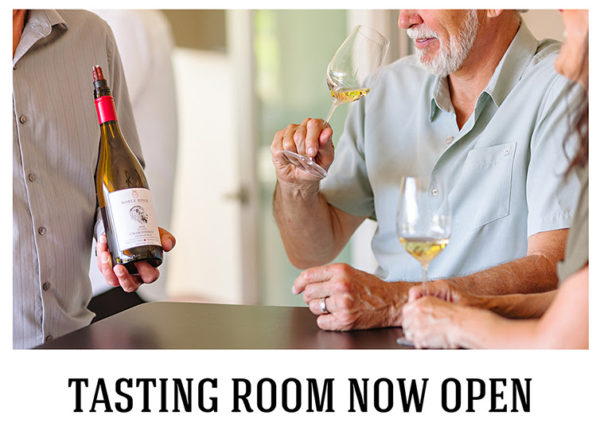 We are open for TASTINGS every Friday to Sunday, 11 am – 4 pm.
Or visit our online store at www.nobleridge.com;
we are shipping out wine regularly!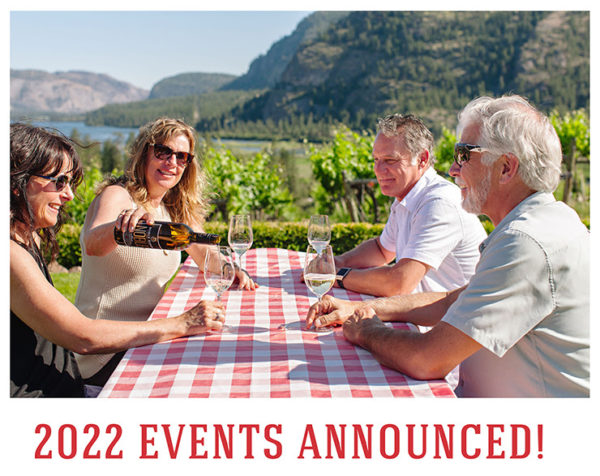 WE HAVE CREATED UNIQUE, MEMORABLE LIFE
EXPERIENCES WHILE ENJOYING
PREMIUM QUALITY WINE.
"EVERY DAY IS A CELEBRATION!" SPARKLING SEMINAR WITH
IN-HOUSE SOMMELIER PRESTON RADFORD
Taste through the rare library and current vintages from Noble Ridge's Sparkling Portfolio. Learn to pair sparkling wines with everyday foods to elevate your Thursday night Netflix marathon!
Sunday, February 13 | 1–3 pm | $40.00
in our Premium Wine Lounge
VINE DINING WITH NOBLE RIDGE SIGNATURE EVENT
At this Noble Ridge signature event, you will enjoy a multi-course gourmet dinner prepared by Chef Chris Van Hooydonk of Backyard Farms, along with a unique selection of wine specially curated by our in-house sommelier, Preston Radford. Enjoy an amazing meal and stroll among the vines with Owners, Jim & Leslie D'Andrea.
July 15, August 5, or September 10 | 6–10 pm
$169 + GST and Gratuity | Location: Noble Ridge Winery
HARVEST WORK DAYS
Have you ever wanted to participate in a harvest? Come join us, the owners, our winemaker, and staff, as we pick grapes together. Your day will also include a tour of our crush pad, barrel/tank sampling, and a sit-down, hot harvest lunch, complemented by award-winning Noble Ridge Wines.
October 1 or 2 | 10 am – 2 pm | $115 + GST and Gratuity
Location: Noble Ridge Winery
TICKETS ARE AVAILABLE NOW – DON'T MISS OUT!
Information and images courtesy of the winery.