We all love to love our local wines.  When we think of BC wines probably the first thing that jumps to your mind would be aromatic white wines like Pinot Gris or Gewurztraminer.  A few of you may have gone the red route, and mentioned Syrah or Merlot.  But what I would like to introduce you to are sparkling wines from BC, and in particular Steller's Jay Pinnacle 2005, which I tasted for the first time at the recent Vancouver International Wine Festival.  BC does produce many sparkling wines from producers such as Summerhill Pyramid Winery, Blue Mountain Vineyard and Cellars, Bella, and Steller's Jay.  In an upcoming article, I will give you more indepth details on our sparkling wine producers, but let's concentrate on the Pinnacle for now.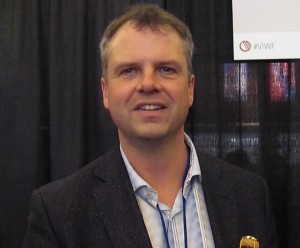 Steller's Jay was originally part of Sumac Ridge Estate Winery, but has been spun off as it's own winery in 2012.  Sumac Ridge has also spun off another winery called Black Sage Vineyards at the same time, producing wines solely using grapes from the Black Sage Bench.  Steller's Jay is dedicated to making sparkling wines.
I spoke with the winemaker Jason James at the Festival and he mentioned that they have been producing Pinnacle for a few years now.  All the sparkling wines they produce in the Methode Champenois, where each bottle of sparkling wine is inoculated with yeast and left to referment for at least 3 years before the dead yeast cells are disgorged, and the sparkling wine is released for sale. The Steller's Jay Pinnacle, I was told spends 5 years on the lees, to give the wine an even richer flavour and texture.  The wine is made from 100% Pinot Noir, so you could say it is a "Blanc de Noirs", if it was produced in the Champagne region of France.  The wine has a nice aromas of citrus, lees (a yeasty/bready aroma) and brioche.  Full body, dry with a nice creamy bubble.  Citrus flavour leading to apples on the palate.  Medium acidity with a long finish.  I really liked this bubble and hope you have a chance to try it to.  It costs $35/bottle and would be wonderful for a special occasion.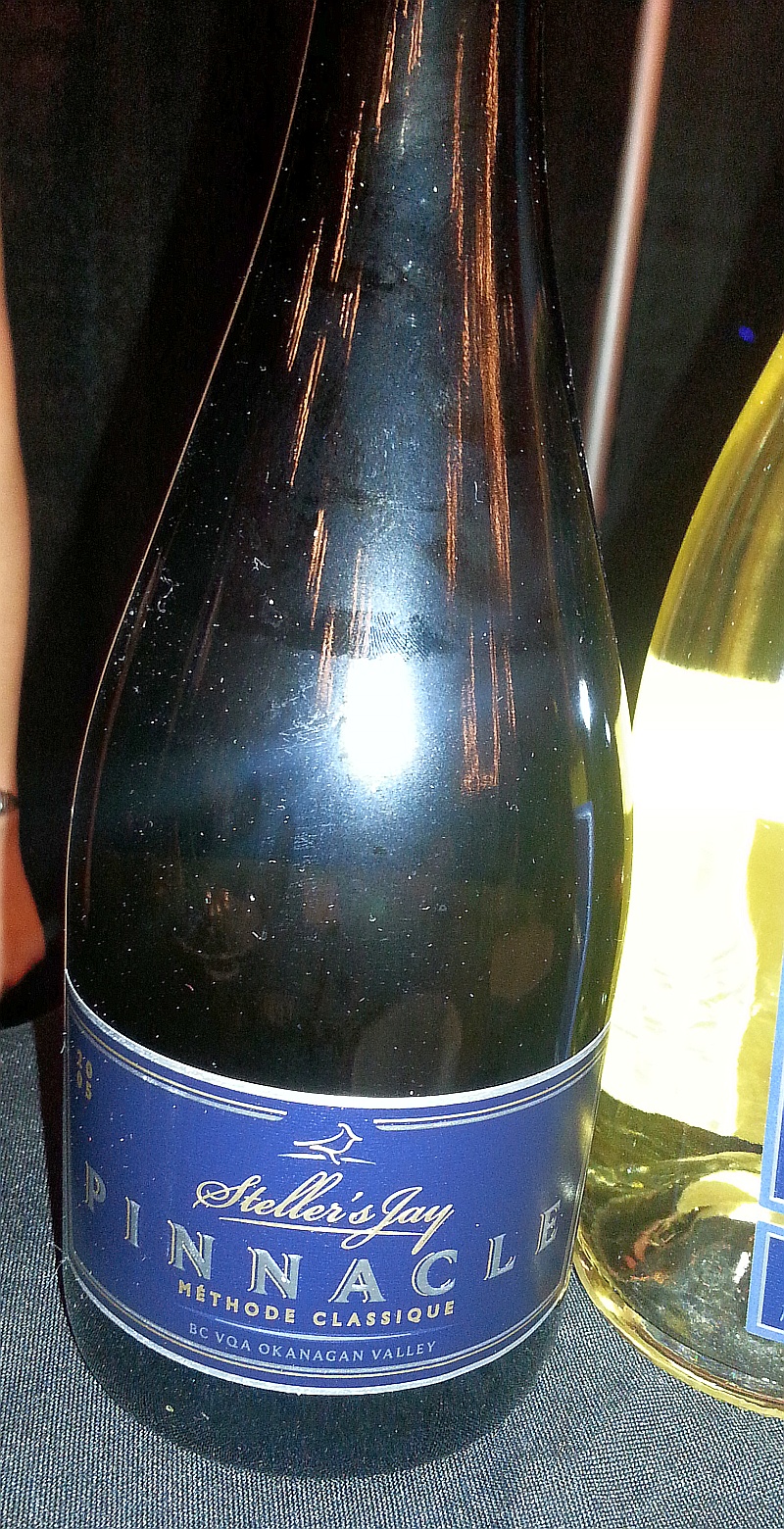 You can order this wine through the Great Estates Okanagan website, or maybe through a local private liquor store. If $35 is a bit out of your price range, you could try their Steller's Jay Brut for $24.99 available through the BCLDB.
If you are a lover of French Champagne and Cremant, check out my article on mywinepal.com.