Take Part in Picnic + Bubbles August 21
Picnic for a Cause Presented by Les Dames d'Escoffier BC
Fundraiser to support women in hospitality and Food Banks BC
Les Dames d'Escoffier BC is excited to announce its summer fundraiser "Picnic and Bubbles", a fun experience taking place on August 21, 2022, in collaboration with restaurants across BC.
Guests can support women in hospitality and Food Banks BC by picking up a picnic for two from participating restaurants in Vancouver, and the Okanagan.
Each unique picnic for two includes a main dish created by your chosen restaurant, two side dishes, dessert, and "bubbles"- wine, beer, cider, etc. depending on the venue, in a ready to go package. The menu for each picnic will be laid out in the tickets, which are $150 per picnic for two.
Picnics must be purchased in advance. Order here now.
Participating Les Dames BC Chapter members' restaurants include:
– Time Family Winery (Dame Christa-Lee McWatters) in Penticton
– Bridge Brewing (Dame Leigh Stratton) in North Vancouver
– Douce Diner (Dame Dawn Doucette) in North Vancouver
– RauDZ (Dame Robyn Sigurdson) in Kelowna
– Vij's (Dame Merreu Dhlwala)
As well as restaurants from Les Dames' friends, including Published on Main, Provence Marinaside, and Popina in Vancouver; and the Naramata Inn in the Okanagan. The full list of participating restaurants and their menus are listed on the Les Dames BC website.
Dan Huang-Taylor of Food Banks BC notes the importance of this fundraiser.
"More and more people are turning to food banks, he says. "Families and individuals who are already on tight budgets have been hit incredibly hard by the increase in living expenses. Food Banks BC is deeply grateful to Les Dames d'Escoffier BC and the participating restaurants for their support."
Tickets must be purchased in advance. Simply choose a restaurant to order from and place your order. On August 21st arrive at the scheduled pick-up time between 3:00pm and 5:00pm and enjoy the picnic at any of your favourite outdoor or indoor locations.
The Les Dames d'Escoffier BC Chapter has suggested locations for those who want to gather together with other supporters, including Vanier Park in Vancouver, Victoria Park in North Vancouver, and Penticton Beach in Penticton.
"It's time to get out there. Our industry has worked hard over the last few years to stay strong and now we want to show our support," stated Dame Stephanie Jaeger. "Let's raise a glass of bubbles and picnic for a cause, supporting scholarships for women, the food insecure, and the hospitality industry that we couldn't live without."
Reserve with your restaurant soon as there are only limited amounts of picnic packages made available from each location. Enjoy a delicious picnic and support women in hospitality and Food Banks BC by picnicking for a cause.
Tickets are available through www.lesdames.ca at https://www.lesdames.ca/picnic-and-bubbles/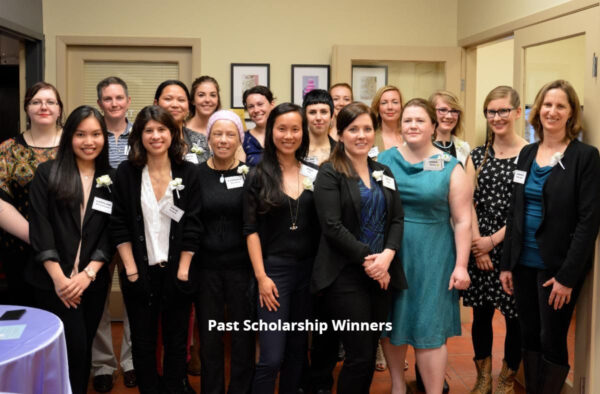 Media contact:
Co-President Cassandra Anderton info@nulllesdames.ca
Twitter: @lesdamesbc
Facebook: LesDamesBC
Instagram: LesDamesBC
A member of Les Dames d'Escoffier International ldei.org
Les Dames d'Escoffier, BC Chapter, is an association whose mission is to inspire, advance and support women in food, beverage, and hospitality to achieve excellence in leadership and philanthropy through scholarships, awards, and mentorship, as well as support other recognized nonprofits that benefit women impacted by crises.
Order your picnic and bubbles here
Media release and images provided by Leeann Froese, Town Hall Brands.