"Wine enters through the mouth,
Love, the eyes.
I raise the glass to my mouth,
I look at you,
I sigh."
― William Butler Yeats
It's September and as the summer fades into fall I am looking for wines to enjoy, to share and to savour. Here are three such wines from Pentâge Winery that I know you will love.
Please do not wait too long to order these newly released, deliciously juicy wines, many of the Pentâge red wines are already sold out. The wines are very affordable for the quality. You will want to have a few of each wine on hand for when the weather turns chilly and you just feel like curling up in front of the fireplace. Enjoy these wines paired with Netflix or a good book, and of course someone to share with!
Pentage Hiatus Red 2017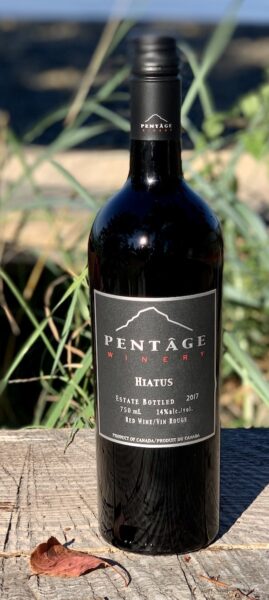 Blend: Petite Sirah 26% | Merlot 26% | Cabernet Sauvignon 20% | Zinfandel 20% | Tempranillo 6% | Syrah 2%
Aroma: ripe cherries, red plum and vanilla
Palate: ripe black plum, cherry and blackcurrant flavors with a hint of vanilla
About: fruit forward, soft tannins with balanced acidity, medium bodied, easy drinking
Food Pairing Suggestions: One of the wonderful things about our Hiatus is that it can be enjoyed on its own or perhaps with burgers | lamb kebabs | chicken mole |
Pentâge Syrah 2017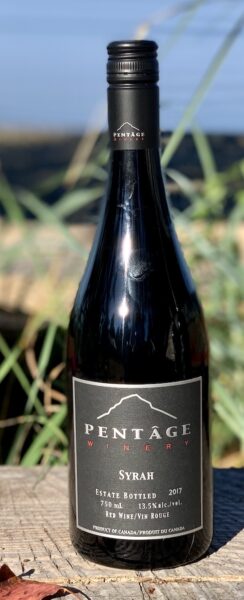 Aroma: ripe raspberry, blueberry and dark berries with notes of pepper
Palate: ripe fruit flavors of blackberry and blueberry with a hint of spice
About: elegant medium-full bodied with fine tannins and a powerful juicy finish
Food Pairing Suggestions:rack of lamb | beef bourguignon | chocolate cake
Pentage Merlot 2018
Blend: Merlot 100%
Aroma: red current, ripe plum and cocoa with hints of spice
Palate: vibrant red berry, and deep dark plum with subtle earthy notes
About: well structured, medium + bodied wine with plush tannins
Food Pairing Suggestions: beef tenderloin | roast chicken | gorgonzola | braised short ribs
Pentâge Winery is a family-owned boutique winery nestled on 35 acres overlooking Skaha Lake in Penticton, BC. Our Estate Vista Ridge and Dirty Dozen vineyards are hand tended and picked to produce top quality grapes that are essential in creating our limited release, premium wines. We hope you enjoy this wine as much as we have enjoyed creating it. Thank you for sharing our passion!