$29 Lunch Promotion + Late Summer Menu Launch
$29 Lunch Promotion Kicks Off September 7
Available Wednesdays through Fridays All Month Long
Whether you're a first time visitor or a regular at Naramata Inn, here's a delicious and well-priced reason to pay us a visit. $29 includes the entree* of your choice AND a glass of wine or beer from our daily rotating selection.
Reservations required. Book now!
*Cheese + Charcuterie board not eligible.
Our Late Summer Menu Launch Celebrates the Microseasons
Have you been enjoying the glorious flavours of summer as much as we have? Berries, cherries, peaches, plums and, of course, corn. As we move further into summer, the Naramata Inn culinary team launches four new menus – lunch, dinner, dessert and wine – to harness the flavours of right now.
Lunch – starts September 14 – see menu
Think Pacific Scallops and Stone Fruit with farmer's greens and herbs, Tanto Latte Bocconcini with of-the-moment garden greens. Our popular "Eggs Benny" will soon feature Cured and Smoked Steelhead atop the Jerseyland Organics Cheese Scone and Brown Butter Hollandaise and the Yarrow Meadows Chicken stars a 'succotash' of beautiful late summer vegetables.
Dinner – starts September 13 – see menu
Is there anything better than sweet and juicy Pacific Scallops and Corn? The addition of crispy pork belly and smoked tomato vinaigrette puts this dish over the top. Wild Salmon Tartare with stone fruit or Beets & Naramata Honey? Our selection of new starters are just bursting with local flavour. Wild Seafood of the Moment celebrates the freshest local catch, tomatoes and greens, Dry Aged Fraser Valley Duck delights with stone fruit and local mushrooms, and the Heritage Corn is an ode to flavourful vegetables of late summer.
Dessert – Starts September 13
Roasted Orchard Fruit Pot de Crème and Hazelnut Chocolate Cake are welcomed to Chef Liz's line of of glorious desserts, along with a rotating selection of house made ice creams and sorbets. That chocolate cherry tho!
Wine – Available Now – see wine list
The onset of fall brings a fresh wave of exciting new releases from local vintners. Light, chilled reds, like JoieFarm's 2021 Pinot Meunier, transition us gently from warm late-summer days into crisp autumn evenings. Limited releases trickle in from our friends at Echo Bay, Scout Vineyard and Amulet. We also welcome new friends, like "Code Wines" in Okanagan Falls, as they make their debut in our cellar and in your glass. And of course, we continue to evolve our one of a kind collection of local Library vintages. Pacific Scallops with crispy pork belly paired with Tantalus Old Vines Riesling 2010 – it's an incredible sensory experience that you'll only find here.
A Handful of Tickets Still Available for Naramata Inn's "Season of Culinary" Chef Collaborations
While both the Michel Jacob/Rob Feenie and John Bishop/Michael Allemeier/Macià Bagur dinners are off the table, there is still time to book in for the Andrea Carlson's collab on October 3. A limited number of seats are available for purchase now by emailing Groups + Events Manager, Anna Collard. Click here to request tickets before they are gone.
Take the Stairs "Home"
Make a night of it and stay in to one of our 12 lovely, mission-style guest rooms that blend the best of the Inn's original 1908 charm with fresh, modern updates. Click here to here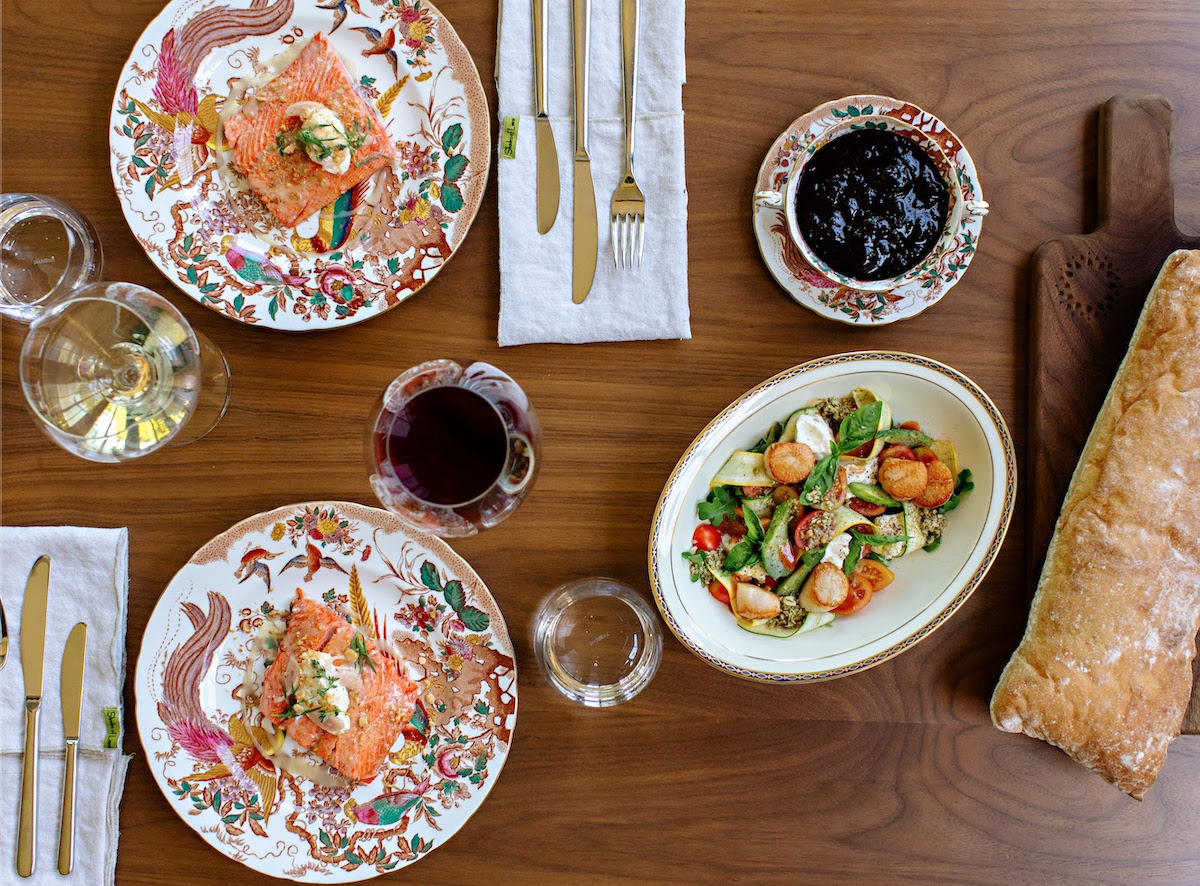 The Future is Female – Andrea Carlson | Stacy Johnston | Liz Stevenson | Minette Lotz | Emily Walker
Monday, October 3 | 6pm | 6 Courses + Wine Pairings | $155 ++*
It shouldn't be remarkable that a woman won the coveted Vancouver Magazine Restaurant Awards 'Chef of the Year' title in 2020 but, as seemingly the first woman to do so in the awards' 33 year history, it really is. Described as a "veg-lover who can crank out joyful-tear-inducing fried chicken", Carlson has wowed diners, won the respect of her industry and blazed a trail in a career that has spanned celebrated B.C. restaurants like C Restaurant, Sooke Harbour House and Bishop's before creating her own exceptional eateries in Harvest, Burdock + Co. and Bar Gobo.
Carlson's specialty is celebrating a taste of place – the Canadian Pacific Northwest. She has long had a passion for cooking the best of local, seasonal and regional ingredients sourced from farmers, fishers, artisans and suppliers who care deeply about their craft. his philosophy tightly aligns with that of the Naramata Inn and we are so excited to team up her talent with our powerhouse team of culinary leaders.
*ticket price does not include tax and gratuity
A limited number of tickets are available for purchase now by emailing Groups + Events Manager, Anna Collard. Click here to request tickets.
Information and images provided by Kate Colley, Naramata Inn.