Celebrate the holidays with L'Abattoir…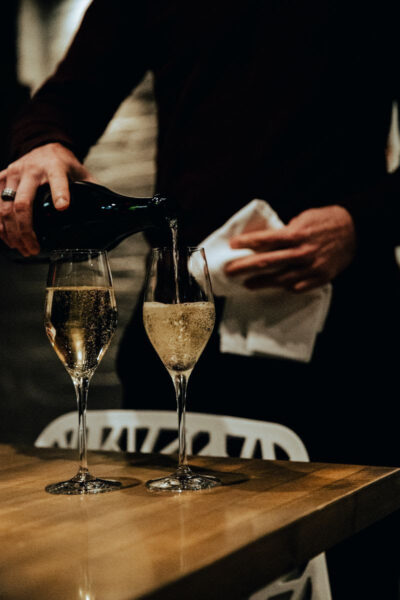 Treat yourself to an indulgent New Year's Eve at L'Abattoir! We will be the exclusive location in Vancouver offering Krug Champagne pairings to compliment a decadent multi-course culinary experience led by Chef Lee Cooper and his team. The Krug flights will include rare cuvées which are not available locally except on this very special occasion, with very limited quantities, reserve now to avoid disappointment.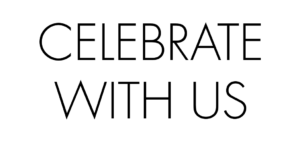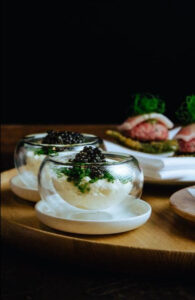 We're proudly celebrating the end of the year after being recognized in Canada's 50 Best Bars, Canada's 100 Best Restaurants, on the World's 50 Best Discovery list, and being included in the new to Vancouver Michelin Guide. Come mark these achievements with a reservation and try our recently launched seasonal Chef's Menu. The multi-course menu is limited to 30 diners each evening so be sure to reserve the Chef's Menu in advance.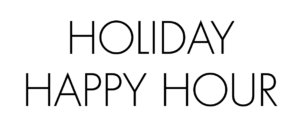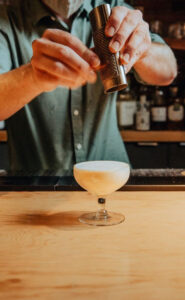 We will be launching our series of holiday cocktails on November 29th and they'll be available right through the end of December. The bar team will be serving the 'Chai Hard', a mezcal, Chartreuse, oat milk and chai hot chocolate, the 'Toddy Tim', a twist on a Hot Toddy and an annual fan favourite, 'Nog Actually', our house-made eggnog. Come toast the holidays with colleagues after work or with friends and family, our bar is first come, first served and we offer happy hour from 5pm-6pm Tuesday to Saturday.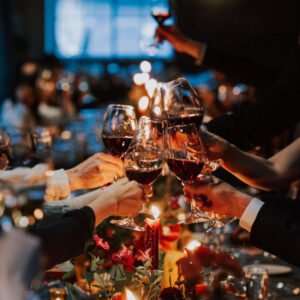 Holiday parties are back in a big way and our Private Dining Room is now fully committed in December through Christmas. If you missed out on booking your event with us this year… January is the new December! We would love to help you celebrate your team or with family and friends in January. Inquire with us today about your January event and use the promo code: JanuaryIsTheNewDecember in your inquiry to receive 10% off our food and beverage minimums for events in January.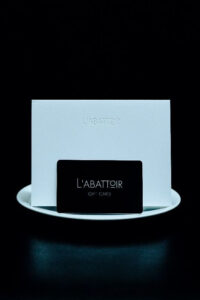 Cross the diners off your holiday gifting list with gift cards from L'Abattoir. Gift cards can be purchased on our website or in the restaurant and can be shipped anywhere in Canada. Place your orders today to be sure your gift arrives in time for the holidays!