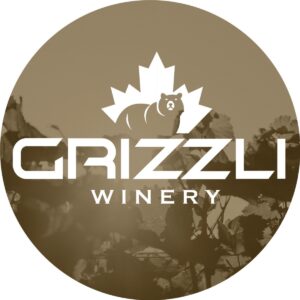 Experience winter in wine country with guided Icewine tours and tastings daily from now until the end of March! Every January, Grizzli Winery focuses on celebrating all things Icewine!
The Okanagan Valley is one of a handful of regions in the world that can craft an authentic Icewine, and this West Kelowna winery excels in creating award-winning VQA icewines right here in the Okanagan.
Unrelenting, freezing and sharp are just a few words Canadians use to describe our winter weather. Luckily, turning the months that could be miserable and dreary to joyous and fun-filled has become our specialty. Now, Canadian winters are known to bring snowshoeing, fireplace snuggling, and winter in wine country with Icewine and frosted vineyard views.
Thanks to our below-freezing temperatures, Canadians get the annual chance to craft a drink so precise that the slightest change in temperature can ruin all efforts; so rewarding that even the harshest crafting conditions are worthwhile; and so deliciously sweet that you'll have no choice but to come back for more. This is Icewine, and nothing will beat experiencing the wonders of Icewine firsthand!
If you've ever wondered how Icewine is made, what the frosted vines look like in the winter time or what to pair Icewine with, then this experience is for you!
This 30-minute tour gives you behind-the-scenes access where you can view Grizzli Winery's Icewine-making process up close on a guided Icewine tour. Every bottle of award-winning Icewine begins with local Okanagan-grown grapes that are hand-picked in the dead of winter while still frozen on the vine.
They are then pressed, bottled and labelled on site in West Kelowna at their estate winery! Your tour will finish in their 20,000 sq. ft. tasting room and art gallery with a guided tasting flight of two table wines and two of their award-winning icewines.
After your tour, spend some time in their fireside wine lounge and internationally renowned Grizzli Art Gallery, where you can peruse local works by Okanagan artists while enjoying a glass of wine.
Icewine Experience Details–
What: A guided icewine tour & tasting experience at Grizzli Winery
When: Tours run daily from January – March, 2023
Cost: $25 per person, which includes the tour & taster flight of 4 wines.
How to book: visit grizzliwinery.com/tours-and-tastings, call them at 250-769-6789
Quotes:
"There is something magical about winter in wine country! The vineyards are beautifully frosted in snow, the special or rare wines are out for tasting and you get to have that unique and intimate wine tasting experience outside of the hustle and bustle of busy tourist season. Tasting rooms are easier to explore and you get to spend a lot more time learning about your wine." – Breanna Nathorst,
Marketing & Events Supervisor at Grizzli Winery.
"The cold is here for a while longer, so why not embrace it and learn about one of Canada's most romantic wines" says Amber Piran, Events Lead at Grizzli Winery.
Distinctly Okanagan – Grizzli Winery on West Kelowna's Wine Trail.
Okanagan Grown, Community Inspired, Family owned and operated.
250-769-6789
grizzliwinery.com
Media release and image provided by Breanna Nathorst, Grizzli Winery.