There always seems to be a question about which wine is right for which season but somehow blustery winter nights always conjure up thoughts of rich red wines.
Well here then are three Foundation Wines that are perfectly suited for enjoying at the end of a stormy winter's day. Sit back, put your feet up and enjoy a glass of one of these delicious winter worthy wines. These wines are ideal for sharing.
2021 SELECT VINEYARDS MERLOT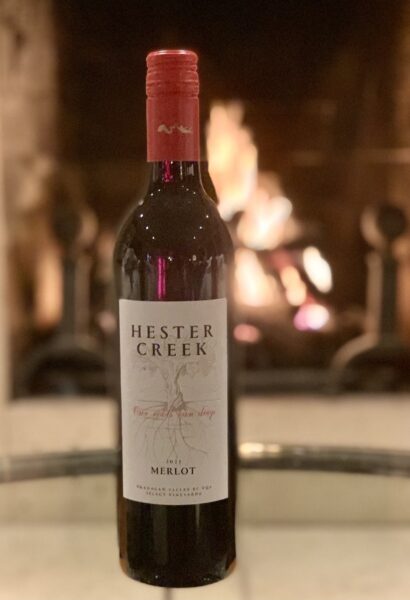 WINE PROFILE
Tasting Notes
Savoury and supple, our Select Vineyards Merlot opens with aromatic vanilla, cocoa and cherry notes along with a hint of Okanagan sage. Palate pleasing flavours of ripe berry fruits along with winter spices follow, ending with a smooth and full finish. Fabulous for any night of the week, try paired with tasty tomato-based pizzas or savoury flat breads with fresh herbs and feta.
Winemaker Notes
This delectable Select Vineyards Merlot is made with handpicked fruit from our own Vineyard Manager's property nearby, along with three select long-time growers in the Oliver area. The good growing season for this year's vintage resulted in exceptionally ripe fruit with ample colour and structure. Following harvest, the grapes were sorted and carefully destemmed with our new French destemmer. This process is extremely gentle on the fruit enabling the berries to remain whole, helping foster the natural fresh fruit aromas. This was followed by alcoholic fermentation in our Italian Ganimede tanks and a light pressing. The wines from the different vineyards were then tasted, blended and aged on fine lees for 8 months with 60% French oak along with 40% American oak used prior to bottling for a beautifully rounded Merlot with generous flavours.
2021 SELECT VINEYARDS CABERNET MERLOT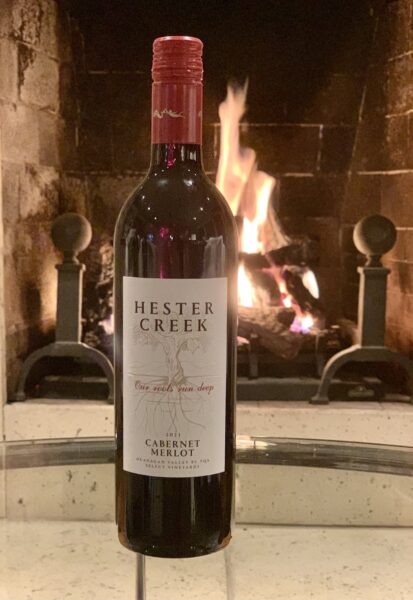 WINE PROFILE
Tasting Notes
Bold yet approachable, our Foundation Series Select Vineyards Cabernet Merlot shows enticing aromas of clove, sandalwood, sage and blackberry. These lead to a full palate of ripe black fruit, roasted espresso, and light vanilla tones, ending with a round and pleasingly long finish. A robust red that is a great companion for grilled foods, enjoy with BBQ pork chops, smoked ribs or try a lentil sauté.
Winemaker Notes
An enticing Bordeaux style wine, this vintage is made with handpicked grapes from our estate vineyard along with select farms south of Oliver and in Osoyoos. Approximately 2/3 Cabernet Franc and Cabernet Sauvignon and 1/3 Merlot, the Merlot was harvested first, this year in late September, with the Cabernet varietals picked last in late October and early November. The Cabernet Sauvignon provides a solid framework, the Cabernet Franc contributes the structure and elegance, and the Merlot adds a nice roundness to the blend. All the fruit was hand-picked, meticulously sorted, destemmed and fermented on the skins. After a gentle pressing and malolactic fermentation the lots were blended and then spent an additional 8 months aging on fine lees with 75% in French oak and 25% American oak.
2021 CHARACTER RED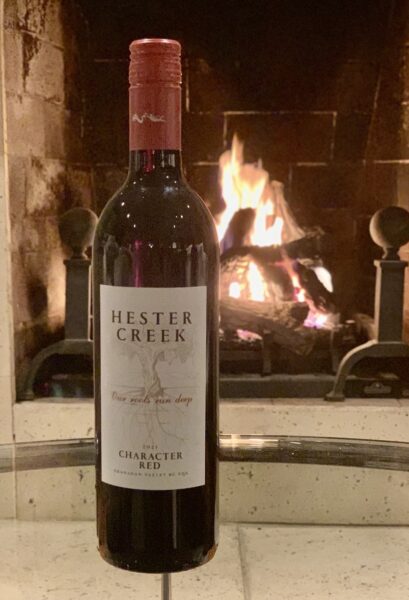 WINE PROFILE
Tasting Notes
A hearty wine with a purity of fruit, featuring vivid blueberries and blackberries, mingling with white pepper, clove and sage aromas. The palate is fruit forward with juicy acidity, bursting with ripe cherry flavours, supported by smoked meat and vanilla. Enjoy this delightfully savoury blend with your favourite summer burgers or warm winter braised dishes.
Winemaker Notes
Deep and rich with character, this vintage of Character Red is made with handpicked fruit primarily from our Oliver estate, complimented with grapes sourced from local growers. This vintage is a blend of Merlot, Syrah, Petit Verdot, and Malbec, including a unique clone of old vine Merlot originally from Italy. The grapes were carefully sorted, destemmed and gently fermented in separate lots in our Ganimede fermenters. After a light pressing and malolactic fermentation, the lots were blended and aged for 8 months in French and American oak. The 2021 season was a particularly intense year, producing ripe, small berries for a fabulous drinking wine with heady aromatics and a depth of colour.
Vineyard Notes
The 2021 growing season in the South Okanagan was one for the history books as the driest on record, due in large part to the "Heat Dome" and its record breaking high temperatures. It was also one of the warmest years, seeing the most growing degree days GDD (1758) since 2015. Following flowering, we experienced an extremely dry and hot June during fruit set. The heat led to a lighter fruit set and smaller berry size than usual. While there was less fruit per vine and the yield was light in volume, on the upside the smaller berries in the clusters resulted in more concentrated flavours and colours on the red varietals. Similarly, for the white varietals there are intense flavours and vibrant aromatics. With the warm dry season, the grapes reached phenolic ripeness earlier than usual with harvest commencing and finishing early. We began picking the whites on August 27th for our Ti Amo (Prosecco-style sparkling wine). We started picking our first reds in mid-September with our block 10 Merlot on September 14th at our historic Golden Mile Bench estate vineyard. We finished our last estate reds pick with Cabernet Sauvignon from block 8 of our Golden Mile Bench vineyard on October 28, 2021. Overall, the 2021 harvest produced wines of outstanding quality and varietal character. We expect to see some intense, fruit driven wines, with excellent depth of flavour.
2022
We have  just wrapped up the longest and largest harvest for us on record. The crop was 25% heavier than normal, at approximately 1485 tons. We started harvest later than usual on September 9th, for our Ti Amy sparkling wine and finally finished December 1st, with Cabernet Franc. Thanks to a lengthy, warm autumn we were able to hang our red varietals longer than usual. This caused the fruit to "bag up" leading to very intense flavours, plent of colour, and the best phenolic ripeness that our wine maker Mark Hopley has ever seen in his 20 years of working here in the BC wine industry.
JOIN US FOR OUR NEW VIDEO SERIES FEATURING THE PEOPLE AND WINES OF HESTER CREEK
– FROM OUR KITCHEN TO YOURS, VIRTUAL COOKING CLASSES –
– FROM OUR CELLAR TO YOURS, VIRTUAL TASTINGS –
– FROM OUR VINEYARD TO YOU –
Wine profiles courtesy of the winery. Images: MyVanCity. I received complimentary wine to facilitate this feature.