Visa Infinite Dining Series 
Experience some of the best restaurants and chefs in your city
If your card says Visa Infinite, you get access to chef-curated events at top restaurants through the Visa Infinite Dining Series.
Each in-person event features:
A multi-course meal at some of the country's most notable restaurants.
WELCOME TO THE VISA INFINITE DINING SERIES, WINTER 2023
Winter is the season of luxuriously bold and deeply satisfying flavours, best savoured with good company. This collection of carefully curated Visa Infinite Dining Series experiences features collaborative feasts and Prix Fixe tasting-style menus paired with exciting wines and cocktails at some of the country's most highly sought-after tables. We hope you enjoy these exclusive dining experiences cooked up just for you.
Star chef Danny Smiles joins the team Savio Volpe for an unforgettable Roman feast of handmade pasta, fresh ingredients and fine Italian wines.
Savio Volpe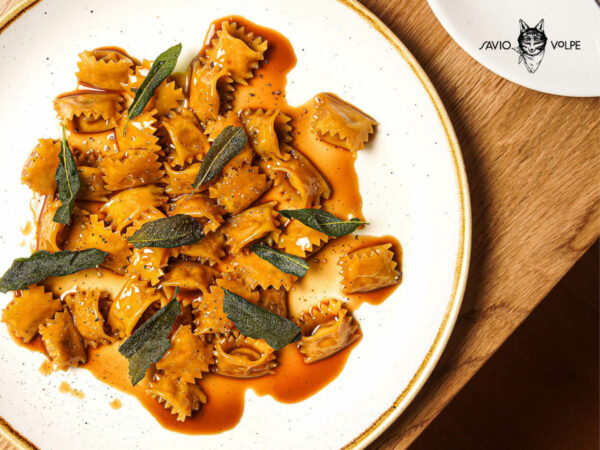 A rare taste of Roman cuisine at Savio Volpe.
Vancouver, BC
February 16th
In-Person Dinner
$225 per person (taxes extra) Includes:
• Canapés
• Multi-course meal
• Cocktail and wine pairings
• Gratuity and ticketing fees
Savio Volpe
615 Kingsway
Vancouver, BC
V5T 3K5
ABOUT THIS VISA INFINITE DINING SERIES IN-PERSON EXPERIENCE
Rome has plenty of fascinating and delicious culinary history to explore. At this decadent Roman Feast, the three chefs at this collaborative dinner are excited to dive into some of the Eternal City's lesser-known dishes. Osteria Savio Volpe's Culinary Director Phil Scarfone and Head Chef Andrea Alridge welcome guest Chef Danny Smiles, Executive Chef of the Willow Inn in Hudson, Quebec, all former Top Chef Canada finalists, for a dinner that will surprise and delight in equal measure. Handmade pasta, house-made charcuterie, and wood-fired meats will be partnered with an intriguing selection of exceptional Italian wines at one of Vancouver's favourite Italian restaurants. This is sure to be an unforgettable evening of flavourful food, fine wines and lively storytelling in true Roman style.
Click here to explore more delicious dining events with the Winter 2023 Visa Infinite Dining Series.
ABOUT OSTERIA SAVIO VOLPE
Clean, contemporary and always cool, Osteria Savio Volpe could easily be right at home in Milan, Naples or Rome. The cuisine is rustic in inspiration, but deft in execution and always bursting with flavour. Pasta is made by hand daily, meats are kissed by smoke over the wood-fired grill and rotisserie, and ingredients arrive fresh from the farm. Leading the kitchen is Culinary Director Phil Scarfone, former head chef at Nightingale, and runner- up on Season 7 of Top Chef Canada. He is joined by Head Chef Andrea Alridge, who was recently Chef de Cuisine at CinCin Ristorante and a finalist on Top Chef Canada Season 9.
ABOUT DANNY SMILES
Since 2021, Danny Smiles has been the Executive Chef of the Willow Inn in Hudson, Quebec, a 200-year-old auberge where he designs the menu and curates memorable events. Fine diners will also know him from his years as Chef de Cuisine at the celebrated Le Bremner in Montreal and his appearances on TV. He was most notably runner-up on Season 3 of Top Chef Canada and co-starred in the Food Network's Chuck and Danny's Road Trip.
Note: This event may have communal seating. Any changes to this event will be communicated at least 7 days prior to the event. Events run approximately 3-4 hours and venues are not suitable for young children. Please note that the food described above is a representation of the restaurant's style of cuisine; actual dishes on the menu may differ based on seasonality and availability.
Visa Infinite and Visa Infinite Privilege cardholders also get access to special Prix Fixe menus at select restaurants, which include a delicious amuse bouche, three-course or tasting-style menu, and a welcome drink.
Partnered with

Information and images courtesy of VISA Infinite.