Phantom Creek welcomes Boulevard for
an indulgent feast.
This Summer we're sharing the most deliciously sun-ripened flavours of the season with an irresistible collection of special chef-curated dining experiences, and we also travel to Wine Country for a taste of life amid the vines.
Intimate. Unique. Delicious. Every Visa Infinite dinner tells a story. What will yours be? Visit visainfinite.ca for details.
ABOUT THIS VISA INFINITE DINING SERIES IN-PERSON EXPERIENCE
Step beneath the welcoming wings of the towering angel sculpture and enter a world of pure indulgence. Since opening in June of 2020, Phantom Creek Estates has quickly become one of the most enticing destination wineries in the South Okanagan. Its historic vineyards have produced some of the most award-winning wines in British Columbia and now it has a restaurant to match, led by the sure and talented skills of Chef Alessa Valdez. For this epic dinner, she welcomes 2020's Canadian Culinary Champion Roger Ma, Executive Chef of Vancouver's Boulevard Kitchen & Oyster Bar, for an unforgettable collaborative feast. Following a private tour of the barrel cellar, Boulevard's Sommelier JP Potters will lead guests through the menu and exceptional wine pairings that will celebrate the finest food, wine and hospitality on the Black Sage Bench.
Phantom Creek Estates, Oliver
Saturday September 24 | 6:00PM
4315 Black Sage Rd, Oliver
$200 per person
(Includes canapés, multi-course meal, wine pairings & gratuity; taxes extra.)
Our Wines Meet Their Match
Every dish that comes out of our kitchen is made with the same philosophy as our wines—to let the ingredients speak for themselves. Created by Chef Alessa Valdez, our stunning dishes pair perfectly with our wines, and are all made with local and artisanal produce on a menu that follows the seasons.
ABOUT THE RESTAURANT AT PHANTOM CREEK ESTATES
Phantom Creek Estates is a massive and luxurious winery, packed with priceless artworks and perched on some of the most historic—and valuable—vineyard land in the South Okanagan Valley. The restaurant, however, is small, intimate and minimalistic in design—all the better to showcase Chef Alessa Valdez's gorgeously plated dishes. At Phantom Creek,
she brings all the deft skills she gathered at such A-list Toronto restaurants as Buca Yorkville, Alobar, Canoe and Gusto 101 to the finest and freshest ingredients of wine country. The Restaurant at Phantom Creek just placed 20th on Canada's 100 Best New Restaurants list for 2022.
ABOUT ROGER MA
For nearly a decade, the Executive Chef of Vancouver's Boulevard Kitchen + Oyster Bar was an integral part of Chef Daniel Boulud's empire, rising to Corporate Sous Chef in his Dinex Group. In 2014, Chef Ma returned to his Vancouver hometown to help open Boulevard, known for its seafood-focused menu, artfully infused with West Coast flair and international influences, and also for being one of the most awarded restaurants in the city. Since then, he has won numerous accolades, including being crowned National Champion at the 2020 Canadian Culinary Championships and being named 2020 Georgia Straight Golden Plates Chef of the Year, while Boulevard just placed 9th on Canada's 100 Best Restaurants list of 2022.
Visit visainfinite.ca for details.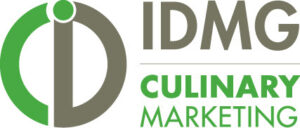 Information and images provided by IDMG Culinary Marketing.