FAMILY SERVICES OF GREATER VANCOUVER CELEBRATES FAMILY DAY WITH NEW WESTMINSTER PUBLIC LIBRARY POP-UP
Event and online resources provide supports to families of today future generations
This Family Day, Family Services of Greater Vancouver (FSGV) has a simple message for people across Metro Vancouver: You define family, and we support it. On Saturday, February 18, FSGV will address the challenges facing all kinds of families – and share about the supports that can make a difference – at a pop-up event at the New Westminster Public Library. Additionally, throughout the month of February, FSGV will share informative resources for families on its website and social media channels.
"At its core, Family Services is here to support families – particularly those in crisis," said Maria Howard, CEO at Family Services of Greater Vancouver. "Affordability is impacting BC families more than ever before, with ripple effects on housing and food security, mental health, and social connection. Our goal is to help families today and prepare them for the future, all while advocating for the systems change that will really make an impact."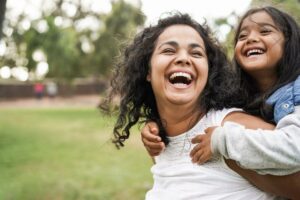 Today's families take many shapes and sizes, informed by culture, economics and community. Large or small, made up of parents, grandparents, friends, partners or communities, families – and their needs – are constantly changing and evolving. However, many families don't have access to the basic foundation needed to thrive, including housing or food, financial security, or timely and effective health and mental health care. With the cost of living rising dramatically and inflation increasing the prices of food, rent and childcare, more families are finding it difficult to survive day-to-day. That's why, on February 18, FSGV will host a pop-up at the New Westminster Public Library to discuss the many challenges facing families today, while offering targeted supports.
"Serving families, in all their many forms, is foundational work of the New Westminster Public Library," said Rebekah Adams-Brush, Supervisor, Children and Youth Services at New Westminster Public Library. "In Children and Youth Services, we strongly feel that we must put families at the forefront to further the library's mission to engage, strengthen, and connect the community. We're excited to partner with Family Services of Greater Vancouver to continue the conversation of helping families thrive in New Westminster and beyond."
Anyone unable to attend FSGV's pop-up can access an at-home activity for the whole family to enjoy: FSGV will provide templates of paper dolls so people can build their families together while discussing why they're grateful to have each other. Plus, throughout February, FSGV will update its website and social media channels with free resources exploring affordability, financial literacy, parenting supports, mental health, gender equity, and other topics that are important to BC families.
Year-round, FSGV offers a range of workshops, coaching and support with the goal of empowering individuals to build resilience. Programs include financial empowerment, community kitchens, family counselling, support for at-risk youth and more.
FSGV's pop-up at the New Westminster Public Library is free and open to the public, taking place in the Main Branch (716 6th Avenue, New Westminster, BC) – near the children's section – between 10am and 5pm. Families downloading the paper doll templates are encouraged to share photos using the hashtag #FamilyIs.
For more information, or to donate to FSGV, visit www.fsgv.ca.
About Family Services of Greater Vancouver
Family Services of Greater Vancouver has been supporting the community since 1928. As a non-profit, we work to support and empower individuals, families, and communities. Through our programs and services, we help people develop the skills, knowledge, and confidence to create positive change in their lives. Our staff – including expert counsellors and support workers – operate from an evidence-based, trauma-informed lens to meet people where they are and get them where they want to be. www.fsgv.ca
About New Westminster Public Library
Founded in 1865, the New Westminster Public Library has long evolved and adapted to the needs of our community. Today, the NWPL is on a mission to engage, strengthen and connect the community by inspiring exploration, imagination, creativity, and lifelong learning. Read, watch or listen to the latest bestselling book, movie or music. Get reading and research advice. Increase your digital savviness. Find a space to study. Log on to a public computer. Access our wifi. Bring a child to storytime. www.fsgv.ca
Media release and images provided by Gemma Bishop, Gather Public Relations.