Exclusive Event Pairs Select Wines Hailing from Australia's Most Famous Wine-Producing Regions with Eclectic Five-Course Feast
Café Medina owner Robbie Kane is inviting guests to take a trip down under by hosting an exclusive Australia Day Wine Dinner on Thursday, Jan. 26 at 7 p.m. as part of the 2017 Dine Out Vancouver Festival.
The dinner, featuring five inspired courses by Café Medina Chef Adam Perrier, will be paired with an array of wines hailing from celebrated wine-producing regions of Australia.
Wine pairings for the one-night-only event — which will highlight a number of exhilarating styles replete with freshness and character — will be hand selected by Café Medina Manager and Sommelier Jenna Briscoe along with well-known Vancouver wine personality Jason Yamasaki, sommelier for Joey Restaurants' Group and 2015 Vancouver International Wine Festival Sommelier of the Year.
"It's no secret that Australia is in the midst of a wine revolution and has earned both its reputation and a loyal following," says Kane. "So we thought it was an opportune time to spotlight these wines with a fun Australia Day twist and special menu to showcase some of our dinner offerings for private evening events."
  MEDINA DOWN UNDER DINNER MENU
Thursday, Jan. 26 at 7 p.m.
Turkish-style Lentil Falafel
Grilled Halloumi Cheese, Endive
Jansz Sparkling NV, Pipers River, Tasmania
Ras el Hanout Spiced Scallop
Citrus Mint Compressed Cucumbers, Baby Herb Salad, Orange Blossom Drizzle
Mount Pleasant Elizabeth Hunter Valley Semillon 2007, Hunter Valley
Pewsey Vale Eden Valley Riesling 2015, Eden Valley
Fenugreek Harissa Rack of Lamb
Israeli Couscous and Kabocha Squash Curry, Charred Eggplant
Yalumba Old Bush Vine Grenache 2014, Barossa
Yangarra Estate McLaren Vale Grenache 2014, McLaren Vale
Grilled Hanger Steak
Chimichurri, Roasted King Oyster Mushroom, Spiced Kale Chips, Pomegranate Jus
Torbreck 2013 Woodcutters Shiraz 2013, Barossa Valley
Wynns Black Label Cabernet Sauvignon 2013, Coonawarra
Belgian Liege Waffle
Rosemary Caramelized Pears, Crème Glacée
Innocent Bystander Moscato 2015, Yarra Valley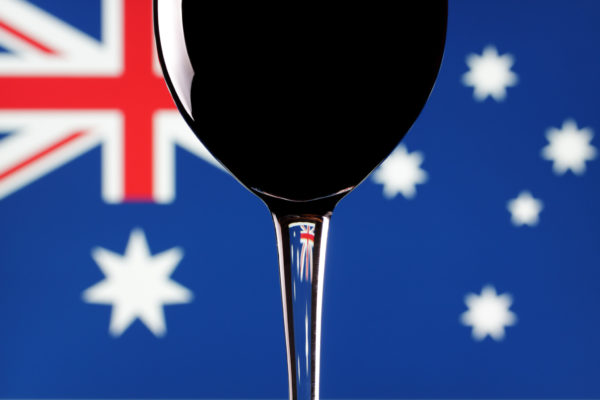 TICKETS
Tickets to the Medina Down Under Australia Day Wine Dinner at Café Medina on Thursday, Jan. 26 at 7 p.m. are $106.88 per person inclusive of tax, gratuity and ticketing fees, and may be purchased at www.dineoutvancouver.com/events/medina-down-under/.
ABOUT CAFÉ MEDINA | Since opening in 2008, Café Medina has been serving up its signature brand of Mediterranean-inspired cuisine, connoisseur-savvy coffee and sweet sustenance via the city's best Belgian waffles. A quaint, bistro-styled restaurant replete with old-world charm and proprietor Robbie Kane's determined philosophy of enlightened hospitality, Café Medina provides a full complement of fresh and eclectic breakfast, lunch and daily brunch alternatives and a pioneering attitude towards café culture. Since moving to its new location in Vancouver's Library District at 780 Richards St., the new Café Medina has garnered numerous rave reviews, cementing its longstanding reputation as the city's leading brunch destination.
780 Richards Street, Vancouver, BC | 604-879-3114 | medinacafe.com
Hours: Monday – Friday 8 a.m. to 3 p.m., weekends and holidays 9 a.m. to 3 p.m.
Available to be booked for private evening events
Facebook: /medinacafe | Twitter: @cafemedina | Instagram: @medinacafe
ABOUT THE 2017 DINE OUT VANCOUVER FESTIVAL | Produced by Tourism Vancouver, Dine Out Vancouver Festival is Canada's largest annual celebration of food and drink. Attracting more than 100,000 locals and visitors, the festival takes over the city with 17 days of culinary events, prix-fixe menus at 250-plus restaurants (at $20, $30 or $40 price points), as well as "Dine and Stay" packages and special hotel rates. The festival promotes local and regional ingredients, the wines of British Columbia and the city's exceptional culinary talent. Festival partners are the Wines of British Columbia and YP Dine. Preferred partners include Air Canada, OpenTable, Metro newspaper and Tickets Tonight. Dine Out Vancouver Festival 2017 runs from January 20 to February 5. | www.dineoutvancouver.com @DineOutVanFest #dovf