After the wildfires, clear skies and an early harvest for the Oliver and Osoyoos wineries.  It's time to plan a get-away to wine country.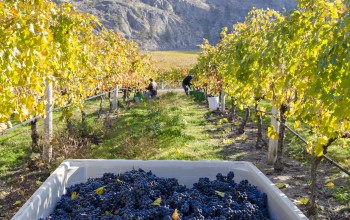 The Oliver Osoyoos wineries had a close call on Friday  August 14th,  after two fires started by lightening were fueled by a huge wind storm.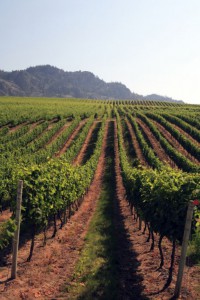 Thanks to the heroic efforts of the Oliver Fire department along with Osoyoos, Willowbrook and the Okanagan Falls Fire Departments, wineries that could have been lost including Rustico Winery, Road 13 Vineyards, Culmina Family Estate Winery and the cellar of Church and State Winery were saved.  
All of the Oliver Osoyoos wineries were open for business as usual the following day and are now preparing for an early harvest. The 2015 vintage promises to be exceptional due to excellent grape growing conditions and fortunately are not affected by smoke taint from the wildfires.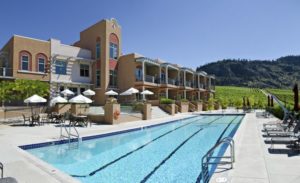 With summer drawing to an end, now is the perfect time to plan a get-away to visit the Oliver Osoyoos wineries.  Hotel rates decrease after the Labour Day weekend and even better deals can be found during the week versus the weekends. For visiting the Oliver Osoyoos wineries, plan to stay in Osoyoos which boasts three beautiful resorts: Spirit Ridge Resort, Walnut Beach Resort, and Watermark Beach Resort as well as other smaller hotels. After a hard day wine touring, enjoy a swim in the heated resort pool or a refreshing dip in Lake Osoyoos.  Visit the Destination Osoyoos website for accommodation planning.  Also both Burrowing Owl Estate Winery and Hester Creek Winery offer exclusive guest suite accommodation if you prefer to stay directly in the vines.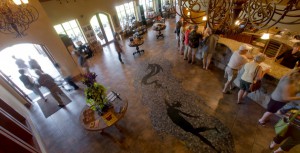 For wine touring, OK Wine Shuttle offers hop on hop off wine tours from 10am to 5pm Wednesday to Sunday for a flat fee of $65.00 per person departing from the main hotel resorts.  As well OK Wine Shuttle offers dinner shuttle service to the Oliver winery restaurants for $25.00 per person. Pre-book your wine tour by contacting OK Wine Shuttle as the hop on hop off tours can sell out.
Excellent guided wine tours are available from private wine tour companies including Land Sea Okanagan, Grape Escapes and Wine Tours Gone South. Another fun option is to explore the wineries by bicycle. Heat Stroke and Cycle offers guided wine cycling tours as well as electric bike rentals meaning you can enjoy the ride thru the vineyards and relax on the hills.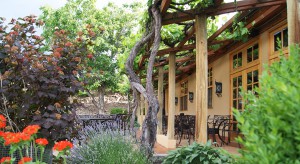 Over thirty wineries belong to the Oliver Osoyoos winery association and the only hard part of your vacation will be choosing which wineries to visit.  Each winery promises a unique experience. Visit small family run wineries such as StoneBoat Vineyards, Quinta Ferreira and Fairview Cellars where making wine is a labour of love and you are likely to be guided thru your wine tasting by the winery owner. Stunning architecture and grand tasting rooms such as Hester Creek Winery, Tinhorn Creek Winery and Burrowing Owl Winery will make you feel as if you have travelled to Europe. Small tasting fees are usually charged but offer excellent value in allowing you to try several wines and most wineries waive tasting fees upon purchase of wine.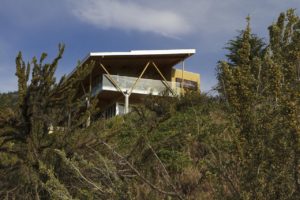 The Oliver Osoyoos winery association also includes three award-winning winery restaurants: Tinhorn Creek Vineyard's Miradoro Restaurant, Hester Creek Winery's Terrafina Restaurant and Burrowing Owl's Sonora Room which are open for both lunch and dinner.  All three restaurants showcase wine dining excellence and are not to be missed.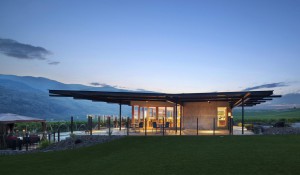 Also, Platinum Bench Estate Winery has an on-site artisan bakery for heavenly bread and Black Hills Winery is excitedly now open for lunch as well as offering a sunset happy hour menu Thurs-Sat from 4pm-7pm.  Drinking wine, dining in the vines and enjoying the tranquility of wine country is the perfect get-away.
Osoyoos and Oliver are best accessible by car from Vancouver. Oliver and Osoyoos are located within 17km of each other and are approximately a four hour drive from Vancouver.  See you in wine country.