Anytime time is a great time to visit the regions of #bcwine Country but September is kind of a special time. Most of the wineries are going full tilt but visitor wise it's a little less hectic. It really is when the grown-ups come out to play in BC Wine Country.
Here is a recap of some of our #FavouriteThings about September wine touring in BC Wine Country.
#1    It's a lot less crowded
#2    The weather is a bit more temperate
#3     Harvest is underway
#4     The scenery is changing
#5      Can be your last chance for popular varietals
#6      Everyone is just a little bit more excited about their wines
#7      The kids are back in school
So check out our #FavouriteThings winery recommendations even though summer is winding down these wineries are still pouring great wines to sip on the patio:
Meyer Family Vineyards have a great tasting room with friendly, knowledgeable staff. Not only do they make great wines but you can enjoy their "build your own" charcuterie board and sip wine in the comfort of their patio or cabanas. A must visit in September.
More of our #FavouriteThings – Summer Sipping $20. or less from Meyer Family Vineyards
One of our other #FavouriteThings would have to be visiting Liquidity and enjoying lunch or dinner on the patio in their Liquidity Bistro. New this year VIP Equity Tasting Lounge.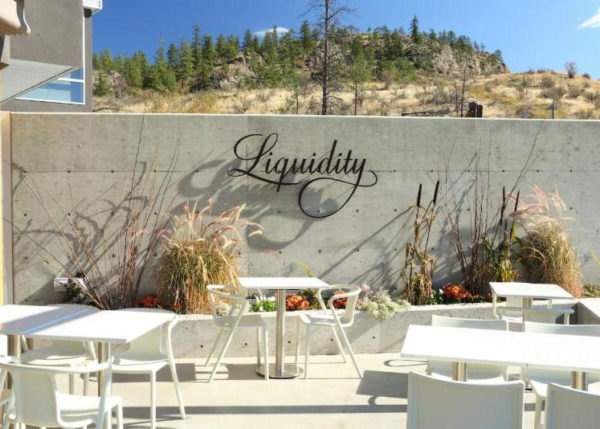 LIQUIDITY WINES AWARDED GOLD AND SILVER IN CANADA'S LEADING WINE COMPETITION
A trip to Okanagan Falls wouldn't be complete without a visit to Noble Ridge Vineyards. Their newly renovated and expanded tasting room is open and of course their wines are superb. Two upcoming events that you should have on your agenda.
September 27 – Winemaker Talks with Benoit Gauthier – EXPERIENCE CRUSH
September 29 – Harvest Party *Noble Ridge Signature Event
Big Wins for Big Reds…KR Meritage available ONLY at the Noble Ridge winery store!
We had a great visit to Pentage Winery earlier this year but I'll bet the views are even better now that it's September. A bit off the beaten track and definitely worth a visit.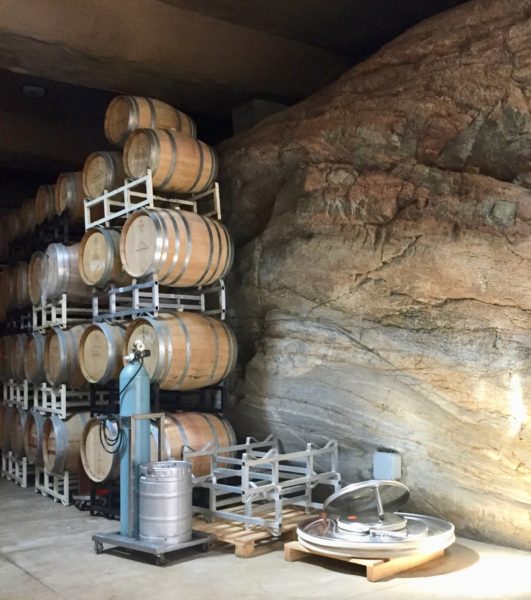 One of our #FavouriteThings – Summer Sipping with Pentâge Winery
Great fun at Time Winery at their brand new location in downtown Penticton. So impressed with what Christa-Lee McWatters has accomplished in the renovation of an old theatre complex. Spacious wine tasting room featuring both indoor and outdoor dining. Not to mention their innovative chef AK Campbell. Not to be missed if you're in the Penticton area.
Also on the Penticton wine route and close to downtown is Perseus. They have some very good wines and a super outdoor space to enjoy them.
If you're heading to Kelowna then Tantalus should be on your agenda. Some super wines and really nice people. This is one of the few places you can pick up a bottle or two of their Riesling Lab. Hint: the other place to sample this yummy riesling is Vice and Virtue Brewing in Kelowna.
Carry on to West Kelowna to visit one of the oldest and most prestigious BC Wineries – Quails' Gate. Home to the number one selling BC VQA white wine in British Columbia – Chasselas Pinot Blanc Pinot Gris under $20. at the winery store.
More of our #FavouriteThings – Summer Sipping wines under $20. from Quails' Gate Winery
Or try this favourite from Quails' Gate.
Our #FavouriteThings – Summer Sipping with Quails' Gate Gewürztraminer
Maybe Chardonnay is more your style:
More of our #FavouriteThings for Summer Sipping – Chardonnay from Quails' Gate
If Bubbles are on your list then try out these two: