Chinatown grocer and café showcases seasonal share boxes and menu items
Autumn's colourful produce has taken over
Harvest Community Foods
, where community-supported agriculture (CSA) boxes are jam-packed with seasonal produce perfect for crafting cozy comfort meals. While visiting Chinatown, guests will be enticed by alluring aromas from the Harvest kitchen, where nourishing new menu items are available for dining in or taking out. Once stepped foot, shelves stocked with local products beckon food fans to browse at leisure. Whether picking up a curated share box, enjoying a bowl of warm ramen or perusing unique artisan goods, visitors are sure to appease all of their culinary cravings at Harvest.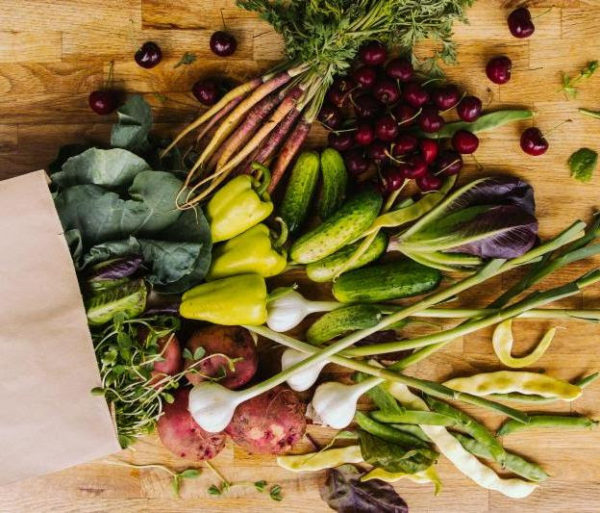 Harvest Community Foods' CSA program is thriving, and those who haven't yet explored these crafty share boxes are encouraged to place an order. Each box is packed with seasonal fruits and veggies sourced from local farms, and the restaurant's weekly newsletter carries simple yet satisfying recipes incorporating many of the featured ingredients. Harvest's culinary treasure chests can be enjoyed year-round as a single purchase for one week, multiple weeks or an entire season. Boxes cost $33 each, and contain portions for two people. To place an order, catch a sneak peek of upcoming box inclusions, and browse recipes sourced by award-winning Chef / Owner Andrea Carlson, sign up for
Harvest's bi-weekly newsletter
.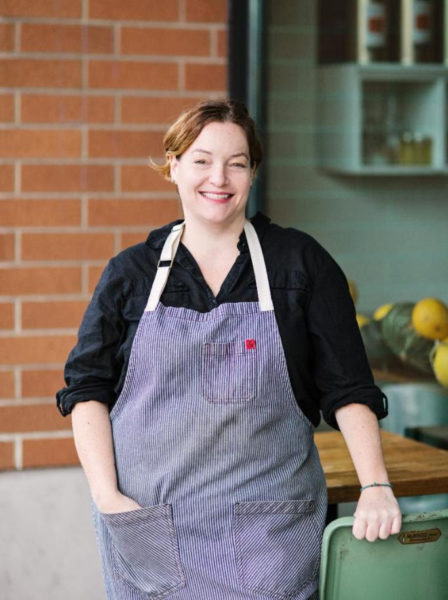 "Anyone who loves food will fall in love with our fall CSA boxes," says Gabriella Mayer, chef / partner of Harvest Community Foods. "Each bag features a rainbow of colours, textures, and bold and distinctive flavours. This fall, our guests can expect delicious buttery squash, tart coronation grapes, earthy Chanterelle mushrooms, bitter chicories and radicchio. We're excited to share all the ways people can play with these star ingredients!"
Those who prefer ready-to-go meals can drop by Harvest and ward off the fall chill with a selection of hearty and healthy bowls. Seasonal menu items include the ever-popular local squash ramen with miso broth, nori, scallions, radish and sesame; and the newly introduced roasted vegetable soba noodle salad, packed with vitamin-rich goodies like beets, carrots, squash, kale and parsnips. Diners can amp up the nutrition, and introduce healthy probiotics, with fresh on-tap kombucha. The house-made bubbly rotates constantly according to what's in season, with fall flavours including coronation grape and spiced pear. Check out
The Province
to learn how to make Harvest's signature rice noodles with hazelnut, smoked chili and greens.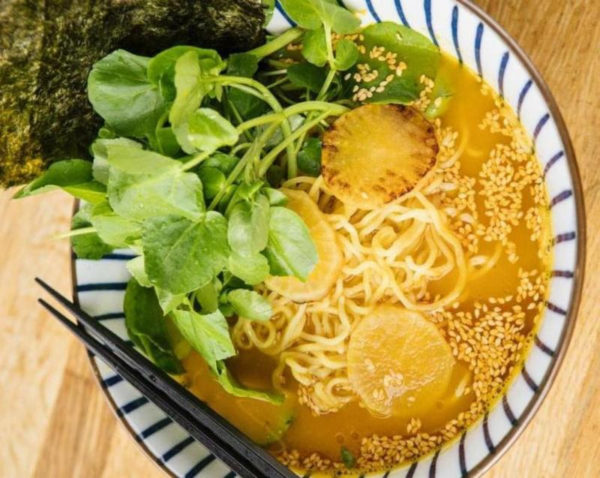 After fuelling up at the café, guests may browse shelved provisions for local, organic and seasonal goodies. One such supplier is
Cedar Isle Farm
, whose organic grains and flour range from traditional rye to soft white spring wheat and hull-less oats and barley; grain crops are grown and cared for at the family farm in Agassiz, BC, and every product is certified organic.
Harvest Community Foods is open from Monday to Friday from 11am to 8pm, and Saturday and Sunday from 11am to 7pm. For more information, visit
Harvestunion.ca
.
About Harvest Community Foods
At its core, Harvest Community Foods is committed to bringing sustainable fare that is equally delicious and health-conscious to the local community. By carrying locally sourced produce, small-batch artisan products and plenty of vegan alternatives, Harvest aims to encourage Vancouverites to cultivate a close connection to the food they eat and the region they call home. The grocery and restaurant's design achieves the perfect balance between rustic and contemporary, echoing the aesthetic yet approachable vibe of sister eatery Burdock & Co. Warm, welcoming and bustling throughout the day, Harvest is a place to gather and connect – a true cornerstone of the thriving neighbourhood in which it is located.
Harvestunion.ca