YUWA JAPANESE CUISINE SPOTLIGHTS THE HIGHLY PRIZED SAKES OF DASSAI DURING EXCLUSIVE DINNER ON FEBRUARY 27
One-Night-Only Event Pairs Multi-Course Traditional Japanese Dinner with Distinctive 'Daiginjo'-Class Sakes Hailing From Acclaimed Japanese Brewery
Yuwa Japanese Cuisine will whisk sake aficionados off on a one-of-a-kind tour of one of Japan's most acclaimed breweries when it hosts a Dassai Sake Dinner at the Kerrisdale restaurant on Wednesday, February 27.
Beginning at 6:30 p.m., Yuwa Sommelier and Co-Owner Iori Kataoka will welcome Patrick Ellis, President of Blue Note Wines & Spirits Inc. and certified Sake Samurai, and Dassai ambassador Takaharu "Kuma" Kumagai, who will showcase a variety of super-premium Junmai 'Daiginjo'-class sakes such as 'Dassai 50', 'Dassai 39', 'Dassai 23' and 'Dassai Nigori' as well as rare surprise entries hailing from the celebrated brewery located deep in the mountains of Yamaguchi Prefecture.
A limited number of tickets to the dinner, which also includes one premium distilled Shochu and a multi-course feast featuring Executive Chef Masahiro Omori's signature take on traditional Japanese cuisine, are available for $150 per person plus tax and gratuity.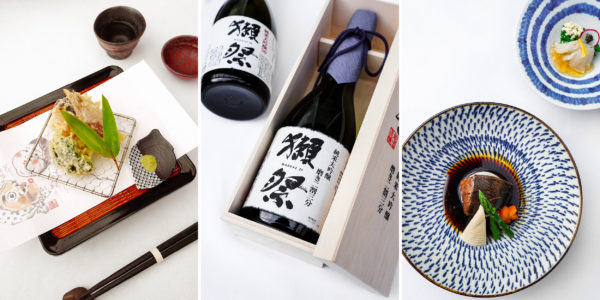 "When one refers to Daiginjo — or the 'big ginjo' style of sake, you're talking about the most prized product of a brewery and the pinnacle of the brewmaster's talents and ability," says Kataoka. "We're thrilled to be able to introduce guests to some of the very best premium sakes available from such a highly respected brewery."
DASSAI SAKE DINNER MENU
$150 per person plus tax and gratuity
Sakizuke 'amuse'
Nanohana and Hirame Kobujime Dashi Gelée
canola flower, kelp-marinated flounder, okara soy pulp,
dashi gelée, Northern Divine caviar, yuzu citrus
Hassun 'appetizers'
Yurine Surinagashi
lily bulb soup
~
Tomyo Ohitashi
snow pea leaves, shimeji mushroom, Kyoto-style deep fried bean curd in dashi stock
~
Horenso Gomae
blanched spinach, white sesame vinaigrette, king oyster mushroom, arare-rice cracker bits, BC Dungeness crab
~
Kabu Tofu
BC turnip milk tofu
~
Wagyu and Cauliflower Tosa-Ae
Wagyu rib eye, bonito marinated cauliflower
Wanmono 'soup'
Shungiku and Asari
chrysanthemum, Manila clams, daikon radish, carrots, baby anchovy, ichiban-dashi broth
Agemono 'fried'
Renkon Hasami Age
monkfish and prawn pâté, lotus root, broccoli tempura, myoga Japanese ginger
Yakimono 'grilled'
Karei Yuan-Yaki
BC halibut marinated in yuzu citrus soy, scallops with miso paste, simmered lemon sweet potato
Nimono 'simmered'
Buri Nitsuke
buri yellowtail in sweet soy dashi, white radish, asparagus, carrots, bamboo shoot
Tome
chef's choice nigiri sushi
Mizugashi 'dessert'
Ichigo and Kiwi Shira-Ae
strawberry and kiwi with tofu dip and Okinawa black sugar sauce
TICKETS
Tickets to Yuwa Japanese Cuisine's Dassai Sake Dinner on Wednesday, February 27 are available for $150 per person plus tax and gratuity at yuwa.ca/event. As Yuwa Japanese Cuisine prides itself on placing a premium on the availability and seasonality of all ingredients, the Dassai Sake Dinner menu may be subject to slight changes.
For more information on Yuwa Japanese Cuisine, visit yuwa.ca, become a fan of /YuwaJapanese on Facebook or follow @yuwa_japanese on Instagram and Twitter.
ABOUT YUWA JAPANESE CUISINE | Tucked away in the heart of Vancouver's West Side, Yuwa Japanese Cuisine is an elegant enclave where a creative homage to regional Japanese fare is complemented by one of the city's best selections of artisan sake and wine. Led by Executive Chef Masahiro Omori and renowned Sake Sommelier and Co-Owner Iori Kataoka, Yuwa offers an inspired approach to the traditional kaiseki style of dining where the very best local and seasonal ingredients are paired with consummate service, attention to detail and expert knowledge of fine wine and sake from around the world to provide a Zen culinary experience unlike any other. Formerly known as Zest Japanese Cuisine, Yuwa was newly christened in the fall of 2017 and quickly singled out as a finalist for Best New Restaurant at the 29th annual edition of the Vancouver Magazine Restaurant Awards.2775 W 16th Ave, Vancouver BC  V6K 3X5 | 604-731-9378 | Tuesday – Sunday 5 – 10 p.m. | yuwa.ca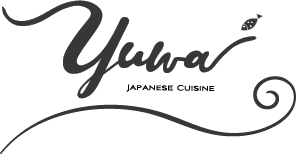 Facebook: /YuwaJapanese | Instagram: @yuwa_japanese | Twitter: @yuwa_japanese
Media release and images provided by Michelle Lan, SMC Communications Inc.
Something is wrong.

Instagram token error.