On Thursday March 21, 2019, we'll be participating in Goût de France for the second time. Goût de France is France's largest food festival, and has now spread across five continents. We've participated in Goût de France since the first year it was in Vancouver, and this year we're pleased to participate again with a 3 course menu for $62 per person including an aperitif, and an optional French wine pairing featuring rosé wines for $28/person.
Chef Jean-Francis has created a menu featuring some of his favourite dishes inspired by his home land in the south of France. We'll start you off with La Mauresque, a very popular aperitif, that the chef recently introduced to the menu at Provence. Made with Pastis, an anise flavoured spirit from France, with orgeat and water. It's a simple recipe, but by no means a simple cocktail – If you like licorice, you'll love this. Pair that with our house made black olive tapenade, and you couldn't  get much more Mediterranean if you tried.
After a little time to sip your aperitif, the kitchen will send you some steamed mussels (Moules Vapeur for those of you who speak French.) in a white wine cream sauce with a focaccia crouton. Match that with the suggested wine pairing of L'Esprit de Provence, and you'll feel like your sitting in a bistro on the water Marseille rather than here at Provence Marinaside in Yaletown. (Yaletown in March is great, but who among us isn't dreaming of a beachside table in the south of France with an ice cold bottle of rosé?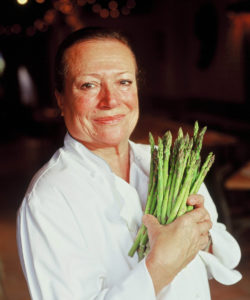 Not feeling French enough yet? Choose between our always popular Bouillabaisse or a Duo of Duck for your entrée, it's like you've been transported across time and space to Mamie Suzanne's famed Le Patalain. Both dishes are inspired by recipes from Chef Jean-Francis' mother Suzanne Quaglia who first introduced JF to the world of food and flavour that we have the privilege of experiencing today.
For dessert, we look again to Chef Jean-Francis' time with his mother and the famed Tarte au Citron with hazelnut brittle which he first made at the tender age of eight (no doubt with some supervision from Mamie Suzanne) and which is now a staple on our menu to this day.
This menu will be available for one night only on March 21, 2019, so book your seats now to experience the south of France without the jetlag.
About Good France
Participating restaurants have been selected after designing their menu based on the following sequence: aperitif and canapés, starter, main course(s), cheese, dessert(s), French wines and champagnes. For restaurateurs,  Good France is the chance to belong to an international label liaising casual and bistro Chefs to Michelin star Chefs, all in the name of the "cuisine à la française".
Based on Auguste Escoffier's "Dîners d'Epicure", Good France was launched on the initiative of the Ministry for Europe and Foreign Affairs in partnership with Chef Alain Ducasse to boost the visibility of French cuisine around the world. In 2018, over 3000 restaurants participated which represented 250,000 meals and 8,000 guests in 156 embassies.
More information on France's culinary tradition, "the art of eating well" :
The "gastronomic meal of the French" is now inscribed on UNESCO's list of Intangible Cultural Heritage of Humanity. With French cuisine, the food is the epicenter but still not without the whole experience. All senses should be looked after – smell, sound, sight and flavour.
Good France official website
Twitter account
Instagram 
Facebook
Consulate of France Twitter account  
Provence Marinaside
Yaletown
1177 Marinaside Crescent
Vancouver, BC
604-681-4144
Information and images courtesy of Provence Marinaside.
[wdi_feed id="2″]