Welcome and Thank You to Guest Blogger
Valerie Stride aka @DemystifiedVine, WSET ADVANCED
The inaugural Sensory Symposium took place on Sunday, April 28, 2019 in Penticton, BC. Wine industry professionals, aficionados, and wine lovers alike gathered to attend three distinct learning sessions at the Okanagan College campus. Each session, hosted by Laura Milnes, of SILK+COUPE, garnered a plethora of ideas via discussions by winemakers on some 'in-the-now' topics.
The morning began straight out of the gate with a blind tasting. The wines being tasted belonged to the female panelists for the initial session entitled, "Women in Wine". Guests shook off their morning sleepiness by sniffing and swirling some vino.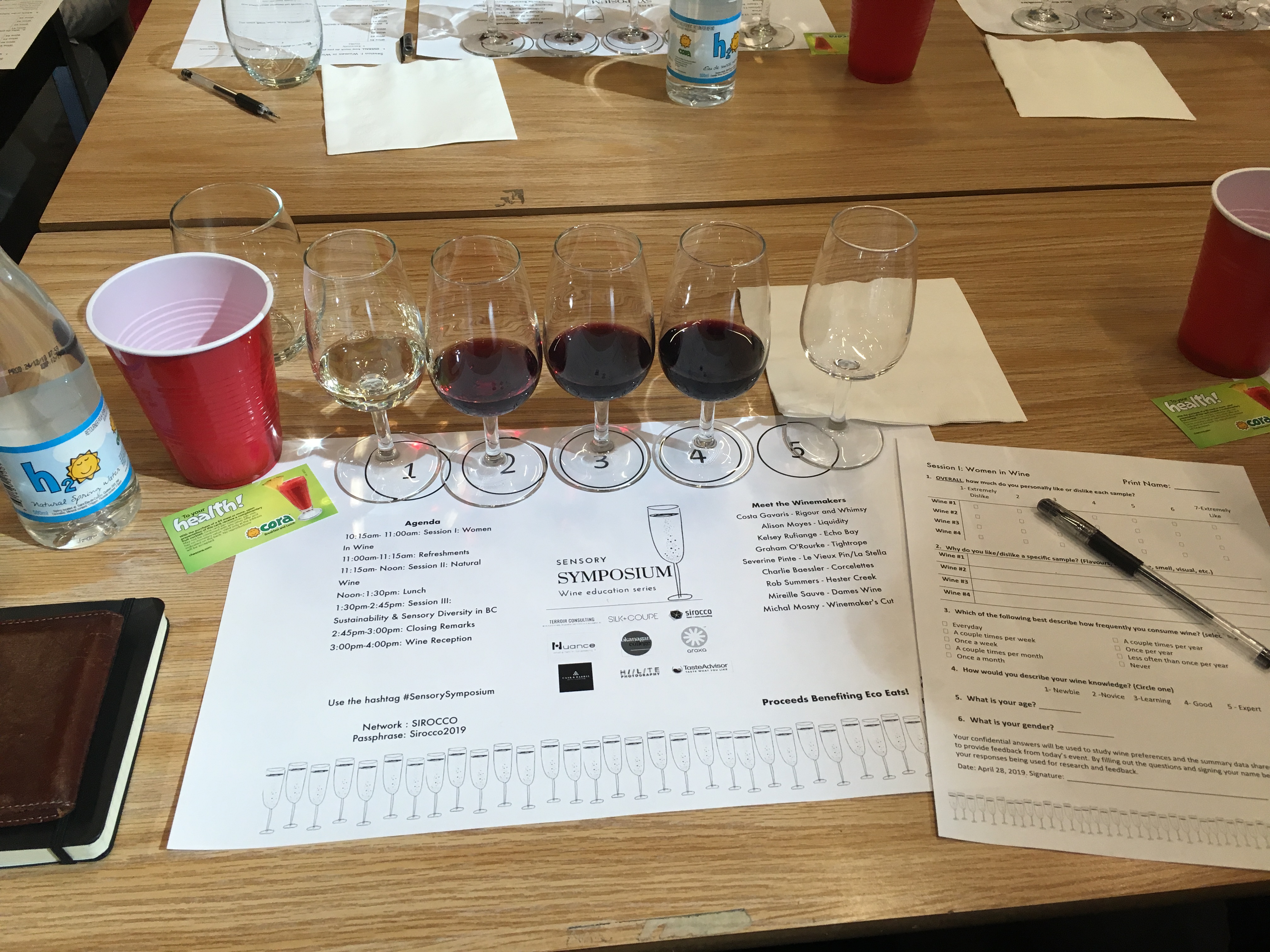 Post tasting, Milnes initiated conversation on the idea that women have better palates than men. Guests listened intently as discussion began. The panelists were of different opinions on this particular subject matter. 
Alison Moyes, winemaker at Liquidity Wines, began on the research front. "From the research papers, statistically, women do overall have perceived better tasting." Severine Pinte, winemaker at Le Vieux Pin and LaStella, replied with her point of view that wine tasting is a skill that you can train for. Mireille Sauve, of Dames Wine, took the middle ground. "I have a lot of practice tasting wine," she said, "I think all of us can agree that men and women are different, but I have to echo the point of the necessity of practice. It's like a muscle; you have to work at it to make it stronger."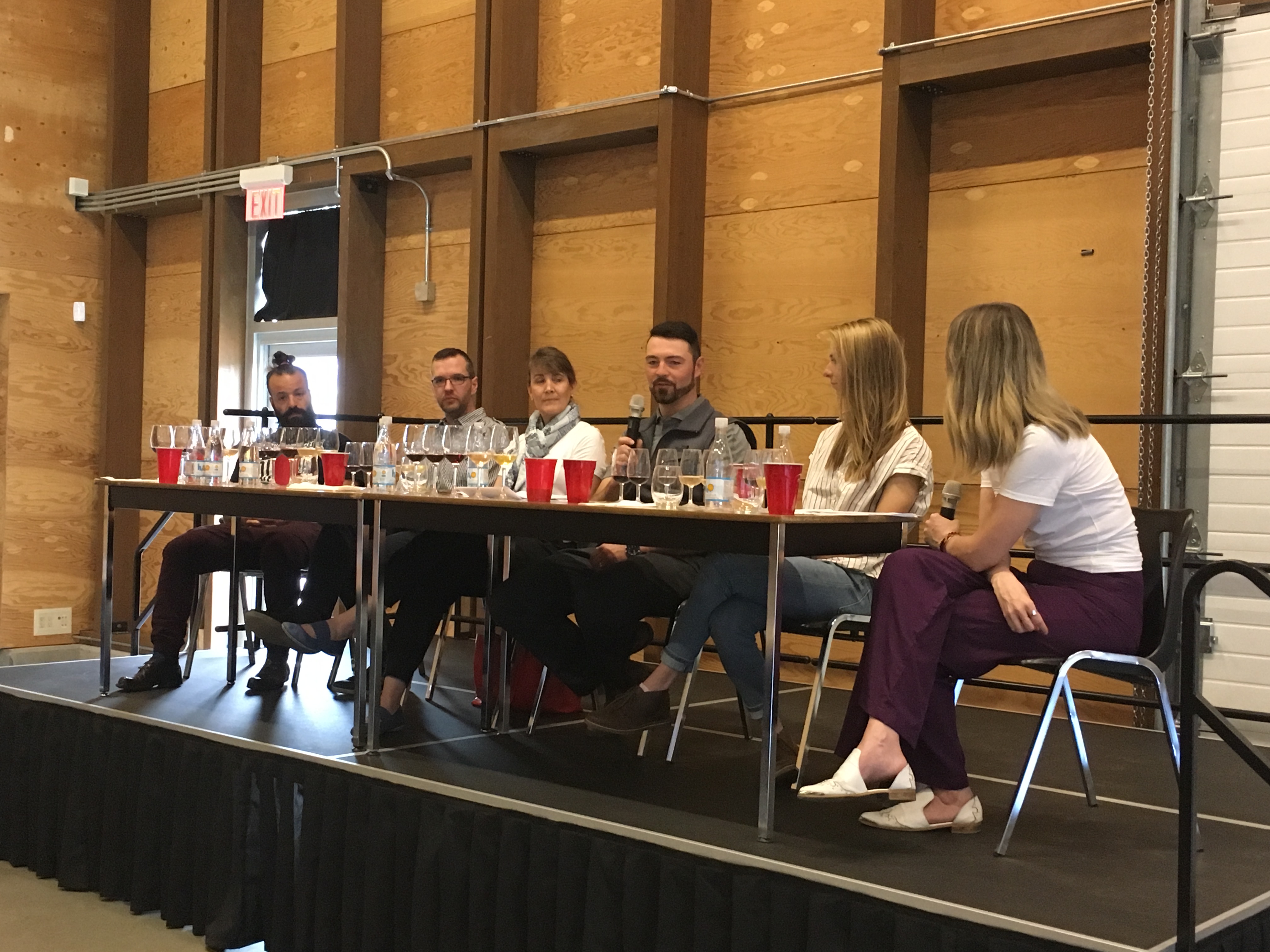 Other exploratory ideas included who has inspired these female winemakers as well as what avenues they are taking to promote a stronger female presence in the heavily male-dominated wine industry.
"About 70% of the resumes I get are from women." Pinte noted, which raised some eyebrows. More and more women are beginning their journey within the industry. Moyes added that she would like to "change the face of what people assume a winemaker is".
After some refreshments care of the talented Avery Trent, who runs a catering company called Perfect Wine Pairings, folks settled down to do another blind tasting, followed by a discussion on "Natural Wine". Milnes launched the discussion with the question, "How would you define natural wine?"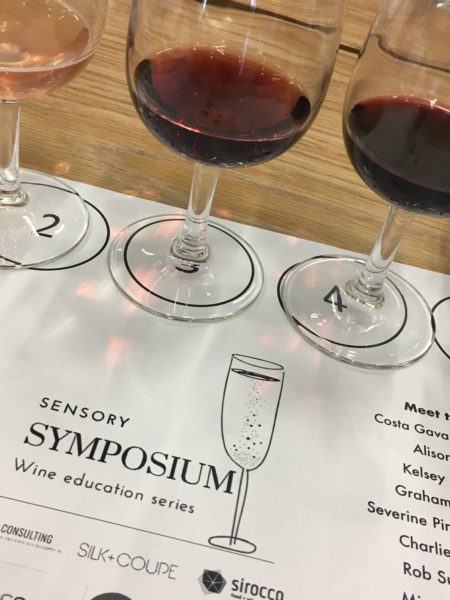 "Natural wine is a controversial topic," responded Michal Mosny of Winemaker's CUT. "Not a lot of people have tried natural wines. They are scared of it; they reject them." Mosny wanted to communicate that the more we talk about natural wines, the less stigma they will have. Many natural wines are cloudy, due to being unfiltered, or have distinct aromas, factors of which some might conclude make the wine bad. This is not true at all. 
Costa Gavaris, of Rigour and Whimsy, made a critical addition to Mosny's comment. "It's the earth that we are stewarding. […] It's like shopping at the farmers market or shopping at Safeway."
To combat the stigma of natural wine the panel suggested that consumers try to get as much information as possible about the wines they consume. Gavaris also suggested shopping at private liquor stores, as clerks in these shops are well-versed in things like natural wines. Charlie Baessler from Corcelettes Winery in the Similkameen Valley added, "There's a lot of fashion in this industry, so people are quick to rush left and rush right. So, keep your censors up; we're talking about consumer awareness."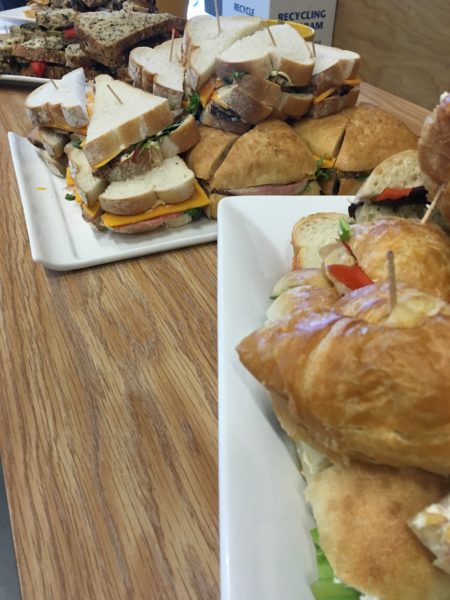 After a delicious lunch of sandwiches, salads, and other goodies, the session on "Sustainability & Sensory Diversity in BC" began following a final blind tasting.
Once again, panelists shared their varying opinions on what sustainability is, and a discussion ensued on if BC has a sensory profile to its wines. Two controversial topics, as it turned out, for there were an assortment of responses. 
Graham O'Rourke of Tightrope Winery commented that they put "vineyard and social responsibility" at the forefront of sustainability. Pinte took more of a business perspective on the topic, discussing having a balance between vineyard and economical viability. Mosny responded on a purely environmental note. "We have a responsibility to the land and to the water, but also sustainability to the future generations. Sustainability is something that we all have to think of as mandatory."
Moving forward, most panelists agreed that BC doesn't have a sensory profile to its wines, as the province has an abundance of varied styles up and down the valley and across regions. This has been quite the topic of discussion for a number of years, and the debate continues!
Many thanks to SILK+COUPE, the winemakers who attended and shared their thoughts and opinions, to Okanagan College, Terroir Consulting, Sirocco, Aroxa, Cask & Barrel, and Eco Eats.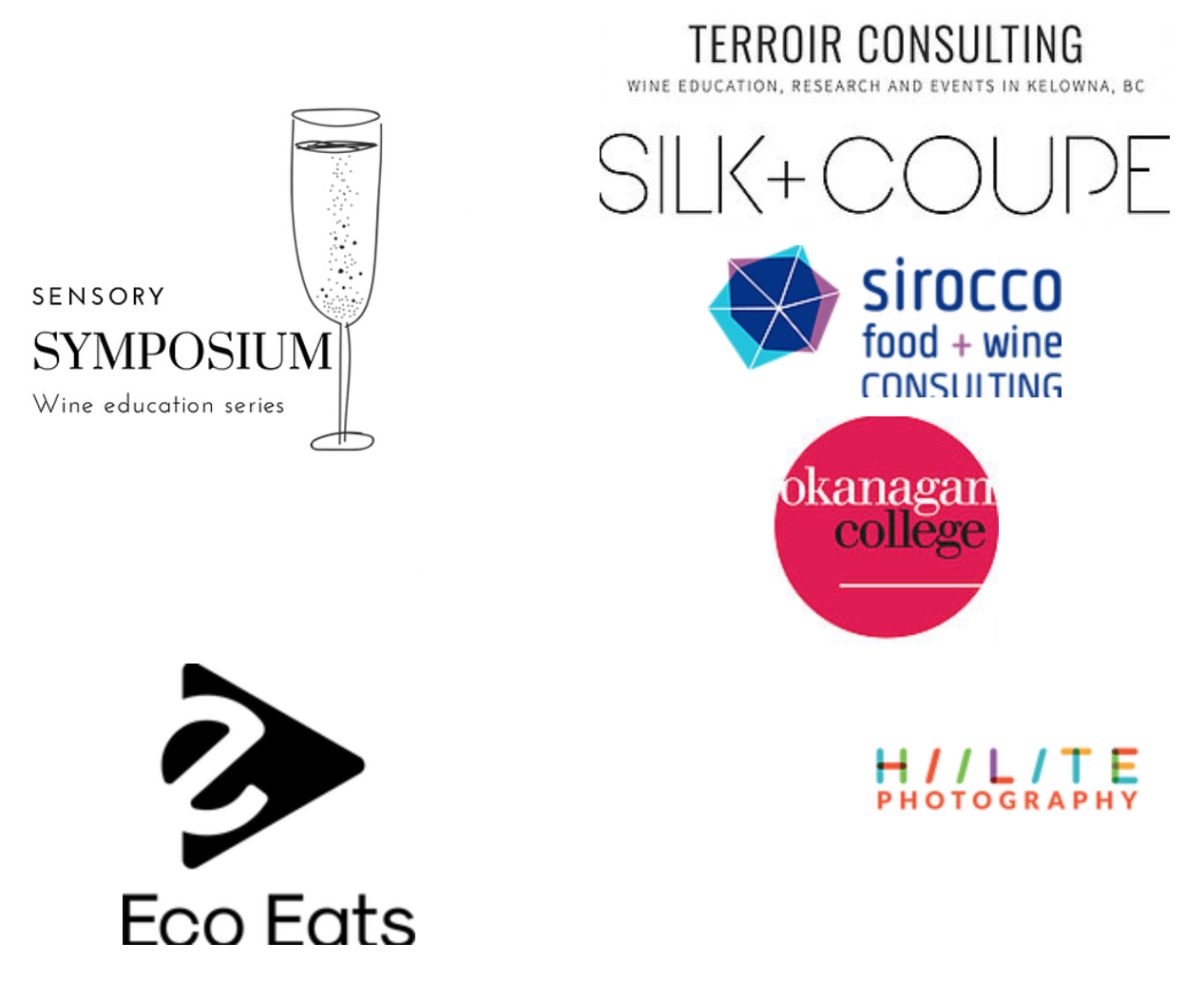 Something is wrong.

Instagram token error.