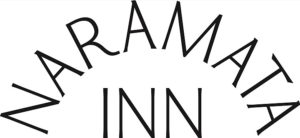 EXCITING THINGS ARE BLOSSOMING THIS SPRING
From fresh new menus through to recipes to try at home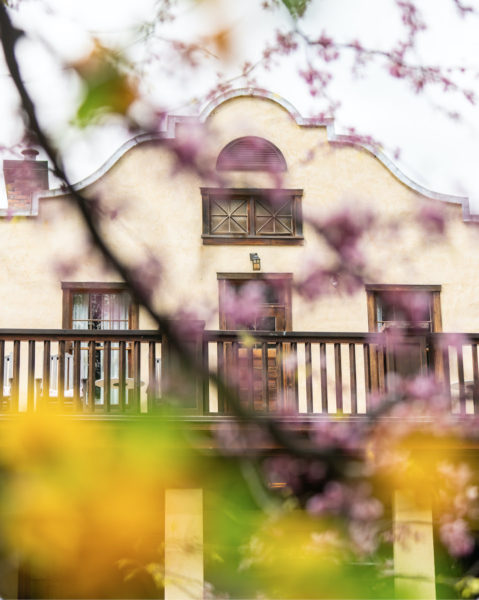 All the signs of spring are emerging here at Naramata Inn: we've seen bud break in our local vineyards, our orchards are bursting with blossoms, and our new menus are filled with the first of the season's asparagus and rhubarb. Our verandas are a great spot for an al fresco lunch or dinner, but you can also join us in the afternoon for a glass of wine while you peck at our cheese and charcuterie board.
We are looking forward to welcoming back visitors from outside of the Okanagan in mid-June for a delicious, fun-filled vacation. In the meantime, we've put together a list of things you shouldn't miss when you're exploring Naramata this summer, a list of some recent media coverage we've received, and an easy recipe for a versatile blossom syrup you can make at home right now, capturing a taste of spring for future cocktails and culinary creations.
HITTING THE HEADLINES
Food & Wine – In Western Canada, a Surprisingly Diverse Wine Region Is Booming
Food & Wine names Naramata Inn as Top Place to Stay in Okanagan
Western Living – Foodies of the Year
Chef Ned Bell and Kate Colley are named as top Foodies of the Year for Naramata Inn in Western Living's 15th edition of the awards
Global BC – Saturday Chef 
Chef Ned Bell shares his West Coast take on eggs Benedict: wild B.C. spot prawns and asparagus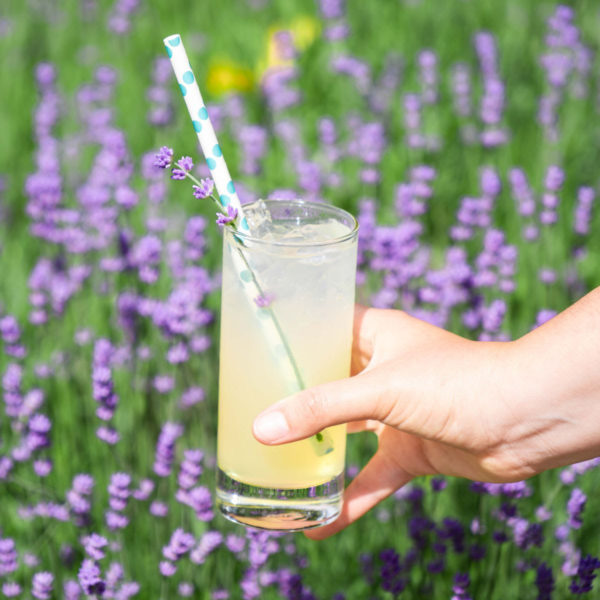 RECIPE: BLOSSOM SYRUP
What tastes more like spring than fresh flowers? With so many fragrant blooms bursting this spring, it's the perfect time to capture their perfumed flavours by turning the blossoms into a tasty syrup. Flower syrups add a hint of flavour to all kinds of dishes and can be made with edible species such as roses, hibiscus, lavender, and chamomile.
Here in Naramata, elderflower blossoms are having a moment. Doesn't a home-made Elderflower Blossom Gin Fizz feel like just the thing? Or maybe vanilla ice cream or cake topped with Elderflower Blossom Syrup. At Naramata Inn, Chef Ned and our team are inspired by eating great ingredients, sourced locally. This simple recipe will have you enjoying and sharing a "taste of your place," as local as your own garden or backyard.
Yield: 1 1/3 cups of syrup
Ingredients:
1 cup of elderflower blossoms (or your choice of edible flowers)
1 cup water
1 cup granulated sugar
Method:
Snip blossoms loose from the stem and discard the rest. (If you're using a larger flower, just use the petals.) Gently wash under cool water and set aside.
Combine water and sugar in a medium saucepan and heat to a simmer, stirring until sugar dissolves. Continue stirring over heat until the liquid is thick, lightly coloured and bubbling around the edges.
Remove from the heat, sprinkle flowers directly into the simple syrup, and leave to steep for a minimum of 30 minutes (and up to 24 hours). This is an ideal time to add other ingredients like vanilla, cinnamon, rosemary, cardamom, or citrus zest. Lemon is traditionally used with elderflowers.
Remove from heat, strain and allow the mixture to cool. Syrup can be stored in an airtight glass jar in the fridge for a couple of weeks.
Serving Suggestions:
Create a signature cocktail – such as an Elderflower Blossom Gin Fizz
Add to lemonade, iced tea, sparkling water or sparkling wine
Flavour whipped cream, ice cream, or drizzle over a syrup cake
Blossom Safety Tips:
Make sure the flower you're using is edible for humans, and that no pesticides have been used on them.
Use only fresh flowers in good condition, with no signs of wilting, browning or disease.
More Signature Naramata Inn recipes can be found here.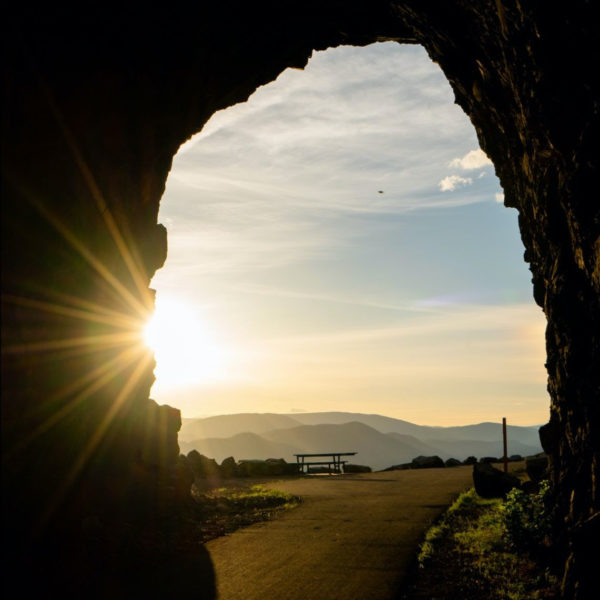 5 EXCELLENT REASONS TO VISIT NARAMATA THIS SUMMER
Where adventure meets paradise…
The journey to Naramata begins with sinuous curves in the road, warm sunshine, and a growing sense of well-being as you leave behind city life and delve into the heart of wine country. You leisurely make your way along the Naramata Bench, meander through vineyards and orchards, past wineries and charming bed and breakfasts, all the while bathed in sun and overlooking shimmering Okanagan Lake.
Adventuring in Naramata is easy with hundreds of trails, beaches and parks to explore and experience the Okanagan scenery. Activities are endless from biking, hiking, water sports, wildlife viewing, and more.
1. Sip
The Naramata Bench is a critically acclaimed winemaking area in British Columbia; known for its top-quality wines that regularly win national and international awards. With 43 wineries and two distilleries within 14 kilometres, you'll find plenty of terroir to swirl, sip and savour your way through. The Naramata Bench is home to some of BC's best-known wineries, each in a beautiful setting and offering a selection of distinctive Naramata Bench wines.
2. Slide
Hidden up Naramata Creek there is a waterfall that nature has carved out to create its own chutes and pools suitable for sliding. Follow Arawana, an old forest service road, to a trail to discover these rock slides to provide some cool fun on a hot Okanagan summer's day.
3. Ride
Naramata offers hundreds of mountain biking trails surrounded by beautiful rocky bluffs, ponderosa pine trees and scenic views of Okanagan Lake. The Kettle Valley Rail (KVR) Trail is the most popular ride due to its user-friendly 2.2% grade, picturesque views and the dozens of wineries along the way. The KVR Trail is the longest rail-trail network in British Columbia—once a comprehensive railroad system, the decommissioned tracks are now home to an extensive recreational trail. The Three Blind Mice area overlooks Okanagan Lake to the west and is mainly composed of beautiful ponderosa pine, rock bluffs, and grasslands. Campbell Mountain is a great place to learn to mountain bike.
4. Lake
On a hot day, the beach is always the place to be! No Okanagan vacation is complete without a few hours spent paddling, fishing, floating, splashing, wading, or basking on the beach. Naramata's Manitou Park and Beach Manitou Park and Beach is a popular destination for locals and visitors alike. The park offers a white sand beach with plenty of shady trees right near the water. Three Mile Beach features three beaches – one for swimming, one for day moorage boating, and on the other side of the parking lot there is a dog beach. Paddling on a paddleboard or kayak is a wonderful way to spend a day exploring the many beaches surrounding Naramata
5. Wellness, Peace & History
A century ago, Naramata became a cultural hub thanks to J.M. and Eliza Robinson's sophisticated tastes, legendary parties, and proclivity for the supernatural. Nope, not a typo. Back then, people from across the Okanagan travelled by boat to enjoy concerts, plays, operas, regattas, and quite a few séances.
Another distinctive trait of the town's culture is that Naramata is one of only four Canadian towns to receive the Cittaslow designation. Founded in Italy and inspired by the Slow Food movement, the goals of the Cittaslow organization include improving the quality of life in towns by slowing down its overall pace, especially in a city's use of spaces and the flow of life and traffic through them. The Naramata Slow Community Group was formed to uphold and celebrate the goals of Cittaslow International in Naramata.
We can't wait to welcome you back to Naramata Inn.
Information and images courtesy of the Naramata Inn.