"In this series, I will be sharing my take on which BC Wine pairs well with some inspirational recipes"
Although this feature is really about pairing a dish I have prepared with the right BC Wine this time it's off the grid. For a few reasons.
It's summertime, it's really hot, and we were visiting family. That all leads up to, you may have guessed, take-out!
When we go to visit our family in Victoria we take at least a couple of bottles of wine with us, but we never know ahead of time what the pairing will be. This time no one wanted to cook so we ordered burgers from Big Wheel in Cook Street Village. So many choices and everybody gets exactly what they want on their burger. Throw in some yummy fries and it's Friday night casual, three-generational family dinner.
So no recipe, just the BC Wine suggestion:
Nostalgia 2018 Meritage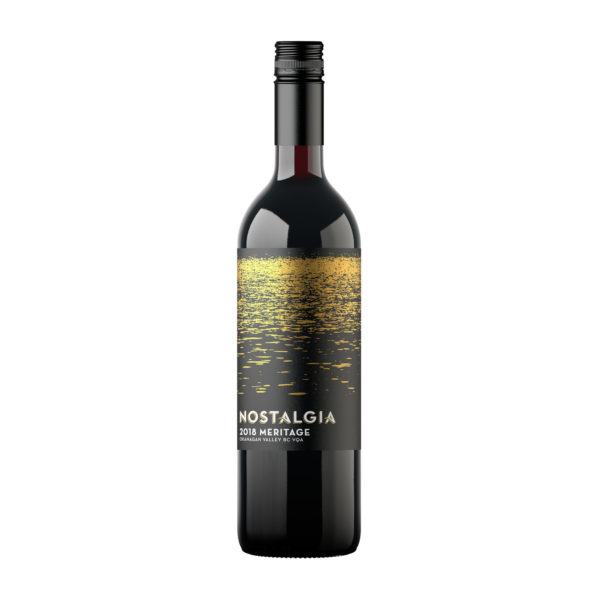 This complex, vivid blend is dominated by Merlot and Cabernet Sauvignon and bursts with notes of black currant, raspberry, cherry, and blackberry. Hints of violet, clove, oak, leather, vanilla and baking spices add layers and depth, while the firm, supple tannins are balanced by fresh acidity.
Those who treasured our 2013 Bordeaux Blend will love the cuvée of the 2018 Meritage. The 2013s are drinking beautifully in 2021, showing how well rewarded patient collectors become. 2018 Meritage is a marriage of our Home Vineyard Merlot and Bordelais varietals from family and treasured growing partners, as follows: 51% Merlot (Home Vineyard, Oliver), 21% Cabernet Sauvignon (Harfman Family Vineyard, Osoyoos), 14% Cabernet Franc (Farinha Vineyard, Osoyoos), 11% Malbec (Gablemann Vineyard, Oliver), 3% Petit Verdot (Harfman Family Vineyard, Osoyoos).
Serve this beguiling beauty with roast beef, grilled lamb chops, Osso Buco, or aged hard cheeses.
Unfiltered will contain sediment. Cellar 2026-2030. Only 196 cases produced.
Delicious over-the-top ripe fruit aromas that entice the nose. This bold, rich wine was full of dark, just-picked blackberries, deep and delicious. Smooth and silky on the palate. Somewhat heavier bodied with some light tannins this wine is definitely age-worthy.
This wine is definitely one you would want to serve with a company dinner. A refined and elegant Meritage to enjoy now or to cellar.
Before you get your shorts in a knot over this pairing choice, let me explain. Good wine is meant to be enjoyed and shared. My philosophy is there are no lesser dishes when you are with people whose company elevates the overall experience. Sometimes the most casual, impromptu meal calls for something special. This was one of those times.
NOSTALGIA WINES
Fourth-generation family farmer and vintner Gina Fernandes Harfman is crafting collectible wines from the best South Okanagan vineyards. In a vintage where a wine reveals itself as most special, and highest quality, Gina assigns this wine to her Family Collection — as she did with the 2018 Meritage.
At her woman-owned and run Nostalgia Wines, Gina invites you to make moments with what she has captured in the bottleMe and create tomorrow's memories.
Wine notes and bottle shot courtesy of the winery. My notes in bold italics. I received complimentary wine to facilitate this feature.