Bringing the Sea to You:
Wine Pairing Recommendations for Seafood Enthusiasts
It's universally agreed that seafood is better in the summer. From lobster rolls to shrimp cocktails and oyster platters, fresh seafood is a great option for those who want to spend less time meal prepping and more time sunbathing!
Seafood is best enjoyed while sitting down with friends and family. To elevate the experience and further enhance flavours, go for one of the following wine pairings:
Emiliana Adobe Sauvignon Blanc and Ceviche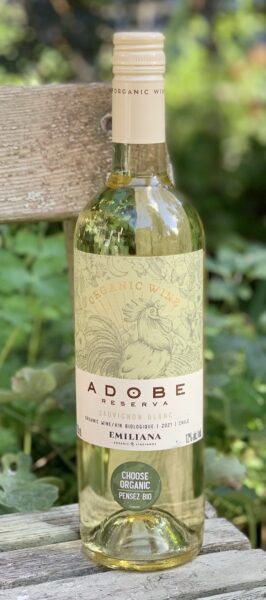 From the cool temperatures of Chile's Casablanca Valley, this unique Sauvignon Blanc is clean, translucent light yellow in colour. Its complex nose presents citrus notes recalling grapefruit and lime with a subtle touch of green chilies.
This wine is ideal with shellfish and lighter fish prepared with lemon, such as ceviche. A no cooking dish that showcases all the freshness summer has to offer, ceviches can be served with tostadas or crisps.
Did you know? While most of us associate ceviches with Mexican cuisine, the origins of the dish can be traced back to ancient Inca, which today corresponds to Peru. The technique involves cooking raw fish in vinegar and citrus.
Price and availability: $9.79-$14.99 – BC, AB, ON, NB
Black Tower Rivaner and Shrimp Tacos

Of pale straw colour, this moderately sweet wine presents floral, fragrant pear and peach aromas with citrus notes. It is made in Rheinhessen, Germany's largest wine region.
The sweetness of the Black Tower wine pairs beautifully with shrimp tacos. Load them with avocados, cabbage and cilantro and don't forget the hot sauce!
Did you know? Rivaner is associated with the longstanding tradition of German winemaking. Black Tower interprets this grape variety in a modern way with cool temperature fermentation for a lively combination of gentle sweetness and full body.
Price and availability: $10.15-$15.20 – BC, AB, SK, MB, ON, NB, NS, NF
Nederburg Sauvignon Blanc and… Any Type of Seafood!
Brilliant with a lime-green tinge, this delicious South African wine has lemongrass and tropical fruit aromas with hints of lime and lovely herbaceous flavours. It is named to honour the Paarl-based winery's long-established tradition of winemaking excellence.
Frankly good with any time of seafood because of its ever-pleasing minerality, reach for this bottle when enjoying lobster, crab or shrimp skewers.
Did you know? Paarl is one of South Africa's most famous wine-producing regions. It has a long history of winemaking – French Huguenots began to settle and plant vines in the 1680's.
Price and availability: 14$-15$ BC, AB, ON, NS
About Emiliana Adobe
Since 1998, Emiliana has focused on creating high-quality wines and promoting flora and fauna biodiversity over the past decade. Emiliana has become the world's largest organic and biodynamic winery. More than 1,000 hectares in Chile's most renowned wine-growing valleys reflect the harmony between the outstanding quality of wines, the expression of their origin, and respect for the environment and workers. All Emiliana's organic wines are grown in a way that preserves the natural balance of life and helps sustain the environment for the future. Emiliana wines have gained success in over 50 countries,
confirmed by the remarkable reviews received by the international press.
About Black Tower
For more than half a century, Reh Kendermann's flagship brand Black Tower has stood the test of time and today it is still the No.1 wine brand from Germany.
About Nederburg
Nederburg is one of South Africa's leading wineries, with a prize-winning pedigree that stems from a culture of innovation and disciplined attention to detail. The wines are richly fruited with elegant, fresh flavours and structure, and range from exclusive, micro-edition offerings for the connoisseur to wines styled for everyday enjoyment.
Media release provided by Lumir Jordan, Sopexa. Images: MyVanCity. I received complimentary wine to facilitate this feature.