Harvest highlights🍂
Another harvest in the books and we can't wait to see what our winemaker Ajay Chavan has in store for us this year. All indications are that this will be an outstanding vintage.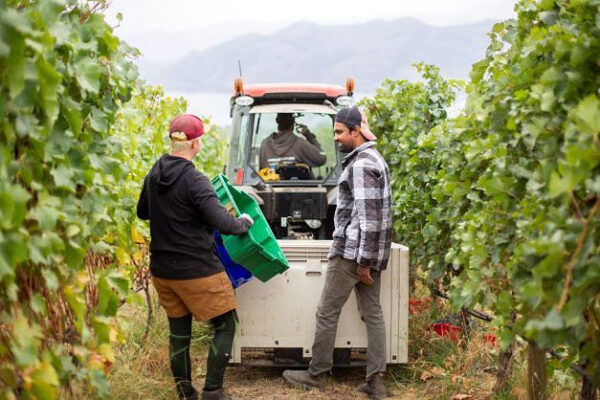 We were a little nervous this Spring, as it was a very cool, wet, and slow start to the growing season. The summer delivered our usual glorious Okanagan weather without the heat dome we had in the previous year, and the later half of the season presented great weather for slow and gradual flavour and phenolic development in the fruit, without sugar levels getting out of hand. It seemed like the Fall would never end with above average temperatures right through October.
"This slow and steady extended growing season reminded me of being back home in New Zealand" reported Ajay.
Our first pick was on October 5th from Ryegrass Road Vineyard in Oliver where we picked Pinot Gris, and we wrapped up on October 23rd with Riesling from Garagan Vineyard on the Naramata Bench.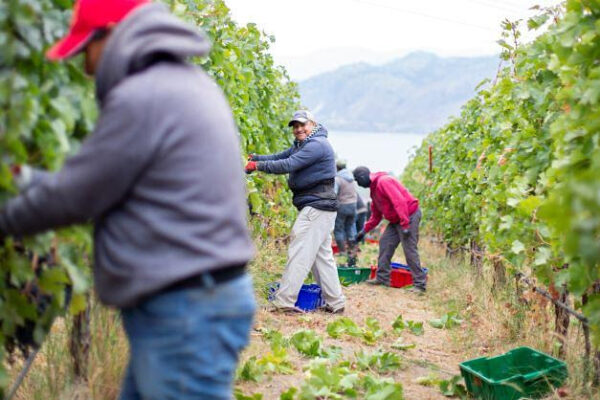 Overall, our yields are as expected and up from last year. With the flavour and natural acid in this vintage, Ajay is expecting bright, aromatic white wines and red wines full of flavour and complexity, both showcasing the quality of the 2022 growing season.
While this vintage presents notable fruit across the board, Ajay is especially excited about the Merlot harvested from Anarchist Mountain Vineyard in Osoyoos – destined for our single-vineyard Anarchy Merlot. This site planted in 1994 is located 1,700 ft above the valley floor, experiencing cool mountain breezes in the evening after long hot days.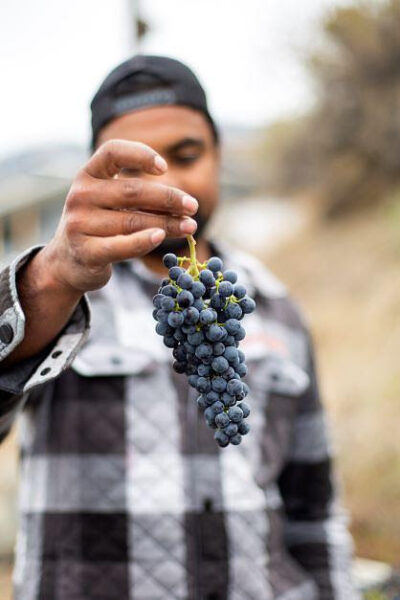 Back in the cellar, our winemaking team has all of the fruit processed and fermentation is well underway. The Anarchy Merlot will sit on the skins for another 40-days to extract the bounty of flavours. The Sauvignon Blanc will be put to barrel this week to finish fermentation and the Riesling is halfway through fermentation.
Thank you for taking the time to follow along on another harvest, we can't wait to share this beautiful reflection of the 2022 vintage with you.
Information courtesy of the winery. Images and photo credit: Something Blue Photography