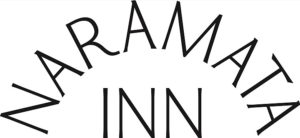 Chef Ned Bell's restaurant will EXCLUSIVELY offer a prix-frixe menu Thursdays through Mondays in November. Featuring a selection of soups, starters, mains and desserts. Enjoy the return of Ned's famous Maple Mussel Chowder, and 63 Acres Beef Tartare, as well as Little Cedar Falls Steelhead, Naramata Honey Roasted Chicken, and irresistible desserts like Caramel Choux à la Crème. Click here to see our menu.
The Inn's wine experts are ready to elevate the evening with perfect pairings from Wine Director, Emily Walker's 'wow' wine list, encouraging guests to taste the best of the Okanagan as well as some savvy global selection.
Book Your "Dine INN" experience now
Click  here to book a room. (Rooms starting at $99!)
Click here  to make a dinner reservation.
**French Naramatian Definition:
Deeply rooted in classic French culinary techniques, the menus at Naramata Inn are centered on the best available seasonal ingredients sourced as locally as possible.
Now Booking for 2023
Book Now