FROM CHARCUTERIE AND ARTISAN CHEESES
THROUGH TO DUCK BREAST OR STEAK DIANNE
OUR LATEST RELEASES WILL MAKE FOR PERFECT PAIRINGS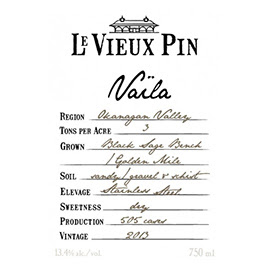 $25.00
A fun, delicate wine absolutely perfect for the summer.
Made with the Burgundian method of Saigneé (literally to bleed) this rosé is produced from free run juice of Pinot Noir grapes and entirely steel tank aged.
View the full detailed spec sheet
GRAB SOME 2013 VAÏLA ROSÉ FOR THE PATIO
$29.00
Displaying the floral side of this noble grape variety.
The palate is silky smooth thanks to a gentle ferment with focus on allowing the feminine and graceful qualities of Syrah to come to the foreground.
View the full detailed spec sheet
ADD SOME SYRAH CUVEE VIOLETTE TO YOUR COLLECTION
This elegant wine is being released later this year. Dark in colour, it has classic notes of white pepper in the aroma and on the palate, along with a concentrated core of raspberry and blackberry flavours, all of it in an earthy frame on the finish.
91 points  |  John Schreiner
Add a beautiful white to your order:
(Viognier/Roussanne/Marsanne)
$35.00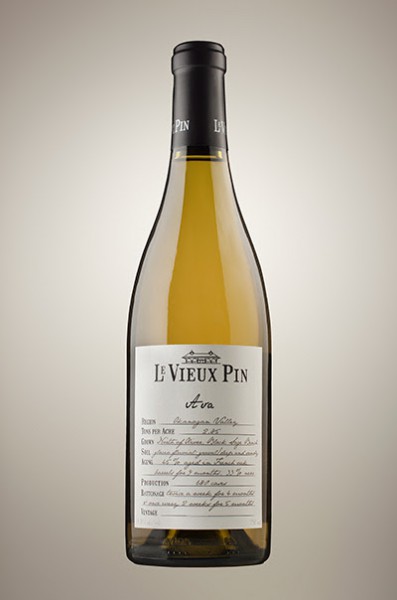 "With a delightfully old-world touch, Le Vieux Pin's French vigneron Severine Pinte has shepherded from vine to bottle what is most certainly a food lover's wine."
Timo | wineshout.com
See what others are saying about the 2012 'Ava'