Okanagan Fest of Ale™ veterans Cannery Brewing of Penticton
Who doesn't want a great pour of favourite craft brews? As the popularity of craft beer and cider continues to climb, the Okanagan Fest of Ale Society (OFOAS) is thriving and has grown from a two-day consumer tasting to Okanagan Beer Week, April 3 to 9, 2017.
Indicative of that progression is the growth of CAMRA South Okanagan. It is "the South Okanagan branch of the Campaign for Real Ale, an independent, volunteer-run consumer organization dedicated to supporting the brewing of traditional styles of beer in the traditional manner, using traditional methods". There is crossover in CAMRA South Okanagan membership and the Okanagan Fest of Ale Society and of course, close cooperation. INSIDER'S TIP*: CAMRA BC membership has its privileges and some of those benefits include special discounts for Okanagan Beer Week activities.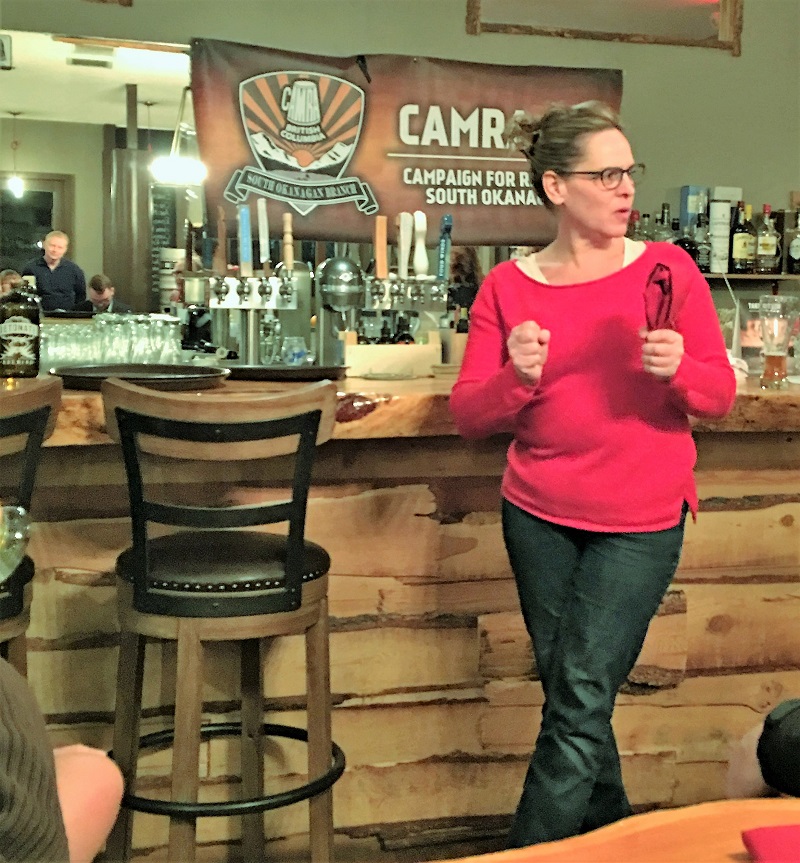 Some 5,000-plus craft enthusiasts will get the opportunity at the 22nd Annual Okanagan Fest of Ale™ to check out 65 craft breweries and cideries from across BC, April 7 and 8, at the two-day signature event in Penticton. Beyond that, you'll find craft-themed happenings throughout Penticton and the Okanagan Valley in the days preceding and following Fest of Ale™.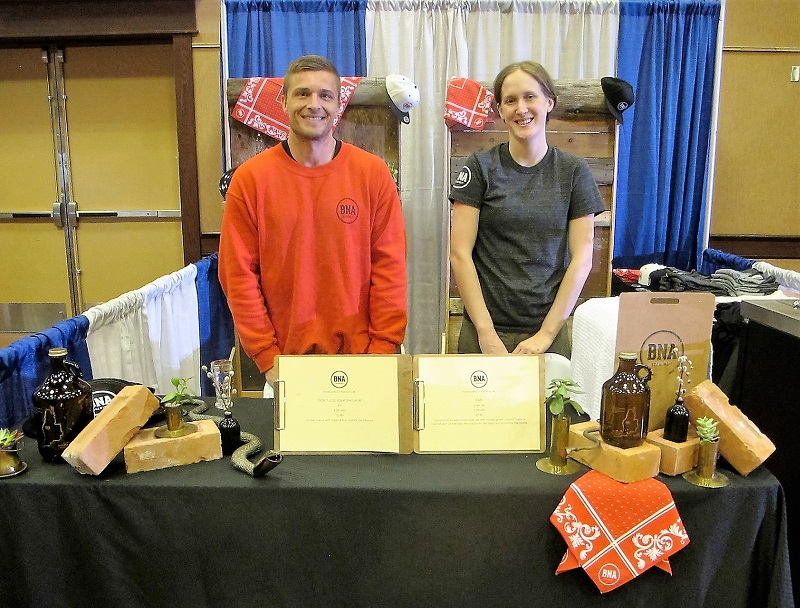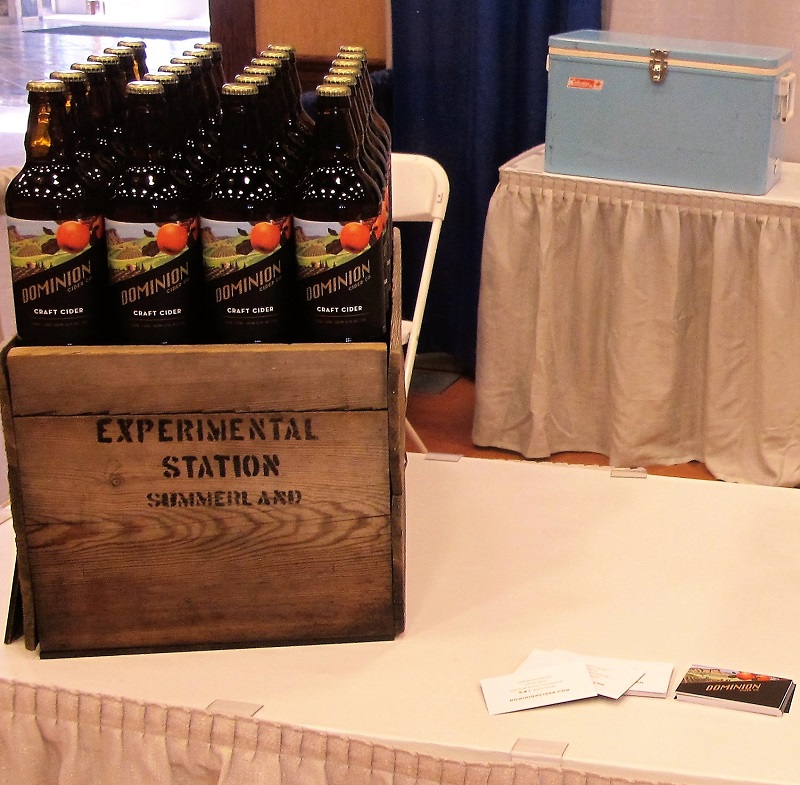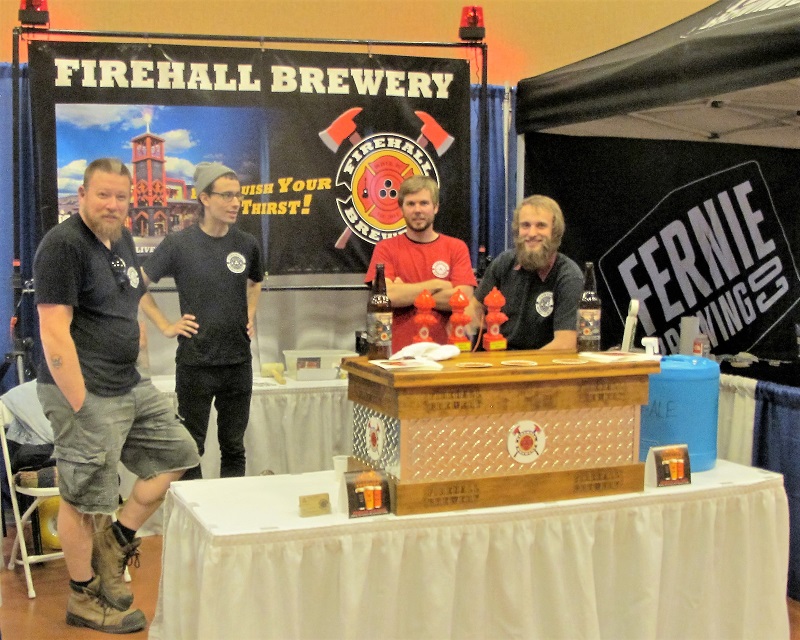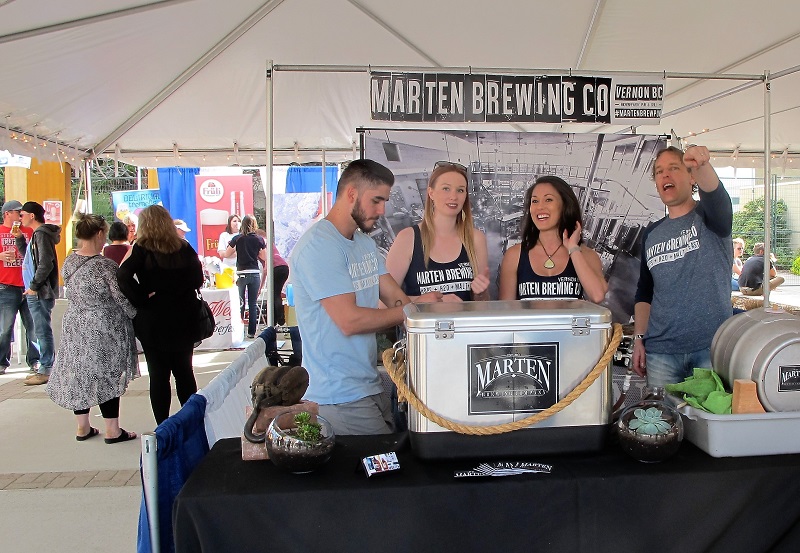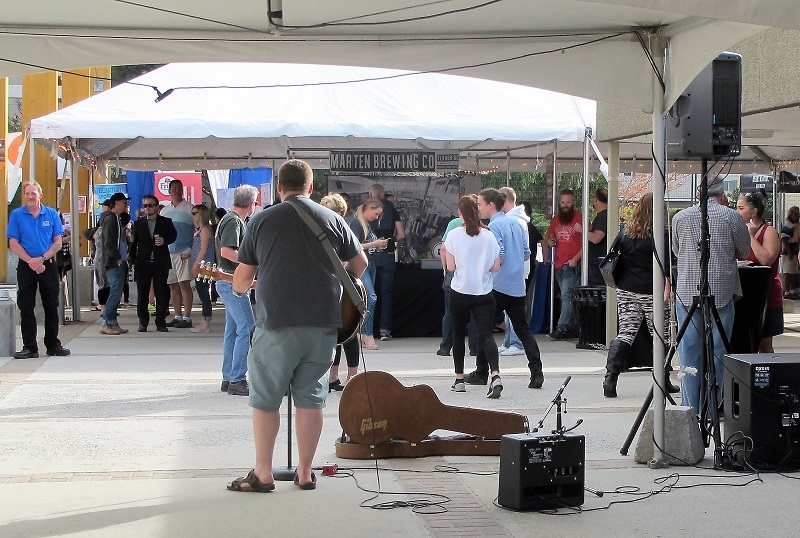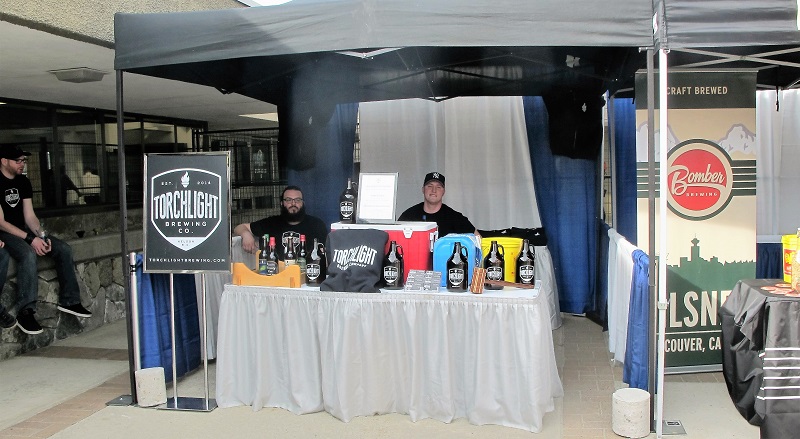 For unique craft-themed dinners featuring local brews, participating restaurants confirmed to date include Craft Corner Kitchen, Brodo, Burger 55 and Nest & Nectar. The OFOAS welcomes back Joe Wiebe**, The Thirsty Writer, who will be offering a seminar and tasting focused on IPA at Bad Tattoo Brewing, April 6. Of course, breweries and cideries throughout the Okanagan will be offering special tastings.
Murderers Row returns to the Kettle Valley Station Pub with Licensed to Kill, April 8, 6 to 11 pm. Enjoy a brewer's dozen of casks from amazing craft breweries and live entertainment. Tickets, $30, include your entrance fee, first cask pint and a Murderers Row t-shirt.
OFOAS President John Cruickshank points out, "Penticton is a destination for craft beer and cider enthusiasts with seven craft breweries and a dozen craft cideries throughout the region. We're excited to work with area businesses to share and promote the excitement for craft beer and cider here in the area and to welcome craft brewers from out of the area to the main event."
Attendees can choose from over 175 quality-crafted brews and ciders for tasting including new releases, experimental brews and cask ales. There's a liquor store on site to purchase some of your favourites. Plus, fabulous food is available with many restaurateurs incorporating a craft inspired twist on their dish, and live entertainment is staged in-and outdoors throughout the venue.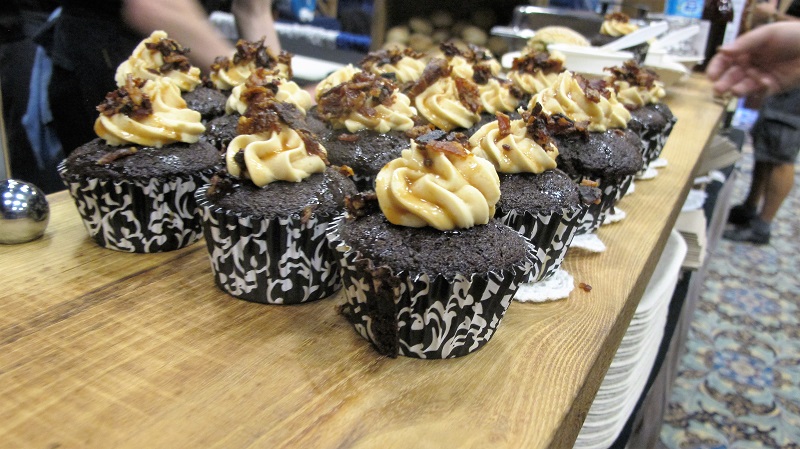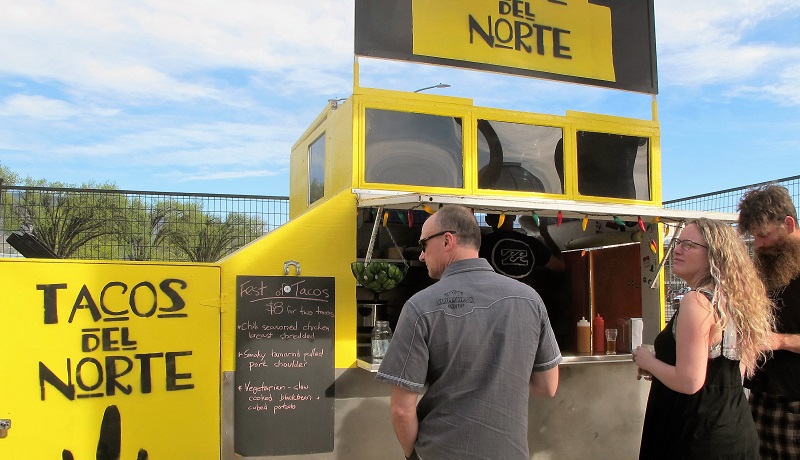 Adds Cruikshank, "New for 2017, guests can purchase their tasting tokens with either cash or by card at various locations throughout the venue. Not only is the change consumer friendly it allows us to rework our floor plan to accommodate a greater number of vendors, and free up space for a few neat additions."
In the newly created area alongside various industry displays and information tables, Cascades Casino, set open its doors April 5, will have a few gaming tables. Another innovation certain to be popular with guests from the Kelowna are tasting trips offered by Distinctly Kelowna Tours and West Kelowna Wine Tours – trip times and itineraries vary with service being offered from Kelowna and West Kelowna.
"Shaping up to be one the best events yet" says Cruickshank. "Tickets are selling remarkably well with a notable increase in the number of two-day weekend pass and ticket/accommodation packages sold to date. We encourage you to book soon to avoid disappointment."
Tickets to the event are available online at www.ValleyFirstTix.com Single Day Admission $29; two-day Weekend Pass $47 (inclusive).Ticket/Accommodation Specials starting at $99/couple at www.FestofAle.ca, where you'll find all the details on Okanagan Beer Week, and the participating breweries, cideries, and restaurants
Craft Appreciation with a Cause
I'm happy to note that along with offering these amazing craft tasting opportunities, "since 1996, the Okanagan Fest of Ale Society has provided $577,660 in grants to local charitable organizations".
There's also a competitive component with breweries and cideries vying for awards from an esteemed panel of judges. Recently added to the competition, and one of my favourites, is the label competition.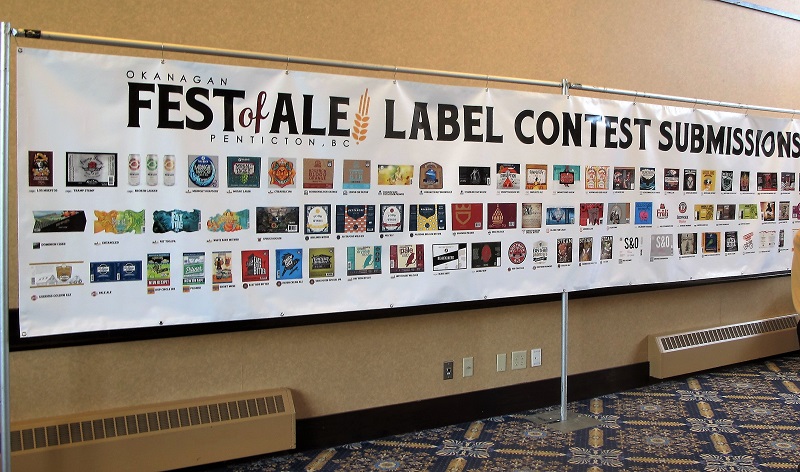 *More on CAMRA South Okanagan
For the scoop on how to join CAMRA South Okanagan, the membership benefits, and all its activities, check out http://camraso.ca/
Recently, I attended the Annual General Meeting, which was held at Craft Corner Kitchen. A special guest presentation by Nathan Rosin from Detonate Brewing followed the AGM and his beer – Pale Ale and Call the Hops IPA – was available on tap for purchase. Complimentary appetizer trays created by Craft Corner Kitchen were provided exclusively for members to share thanks to CAMRA SO.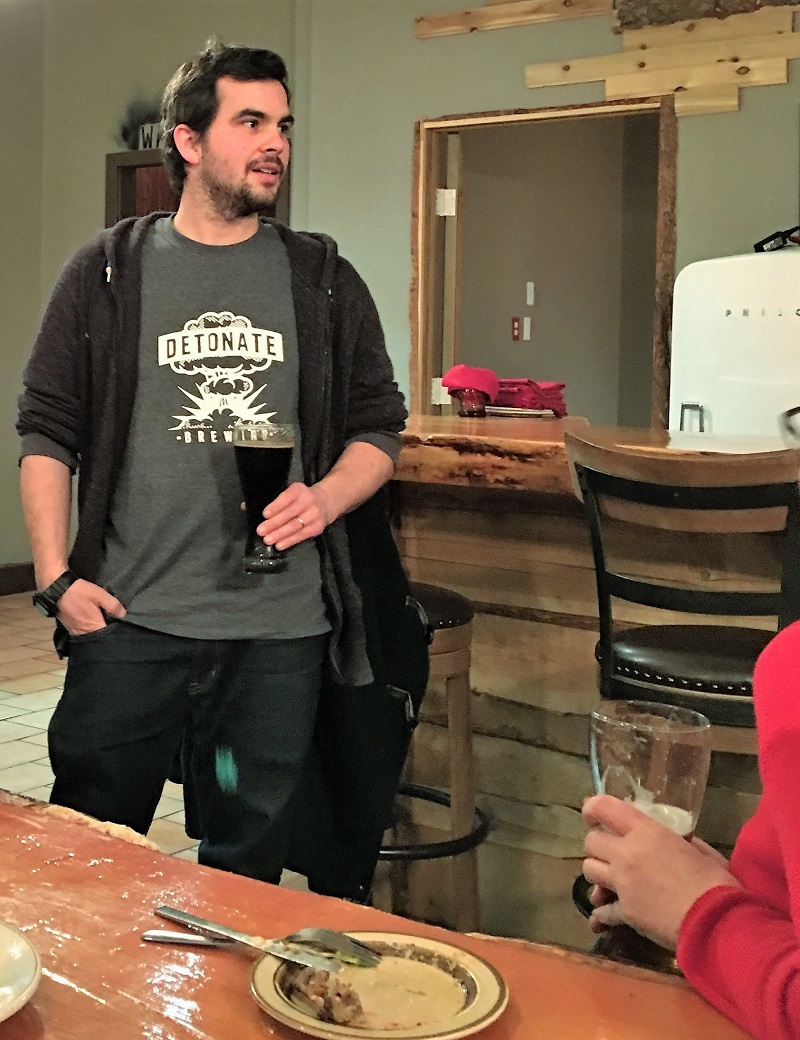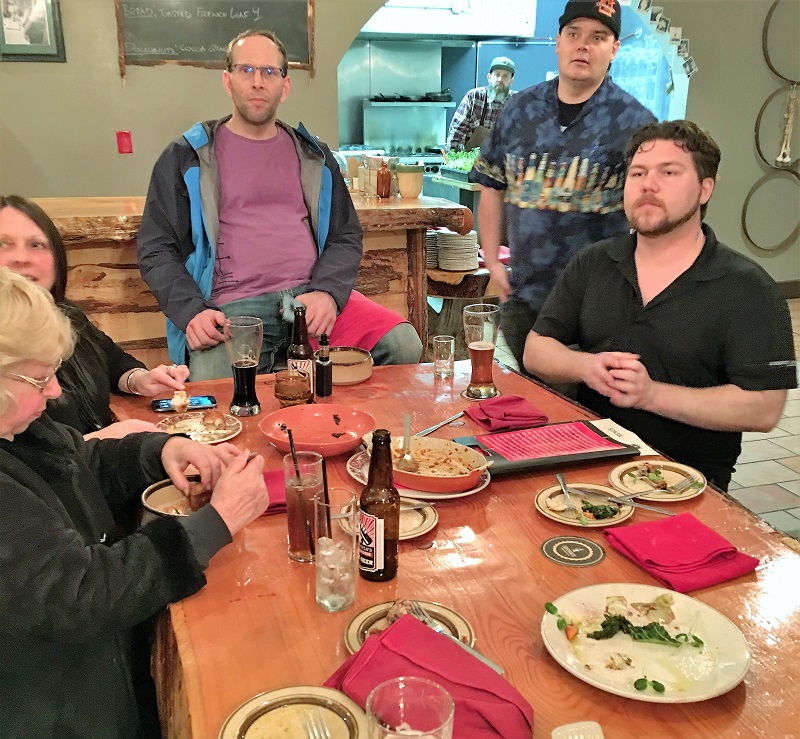 It was a great evening to catch up with other members and learn about upcoming activities, cask events and tastings. As always Craft Corner's Chef James Holmes and his kitchen team and bartender Jonathan Cote ensured everyone walked out with happy tummies.
**Joe Wiebe's Okanagan Visit
Joe Wiebe, the Thirsty Writer, is the author of Craft Beer Revolution: The Insider's Guide to B.C. Breweries. In addition to his participation in Okanagan Beer Week with Okanagan Fest of Ale and his "IPA Odyssey" Seminar and Tasting, April 6, 7 to 9 pm, at Bad Tattoo Brewing, he's doing a mini tour of the Okanagan. Purchase tickets in advance via Eventbrite, $25 each ($5 off for CAMRA South Okanagan members).
Find him at BNA Brewing, 1250 Ellis Street, Kelowna, April 4, from 6 to 9 pm, for "Kelowna Casks featuring the Thirsty Writer". Tickets at the door, $15 (no advance sales) include a tasting of four cask beers from Kelowna's craft breweries: BNA Brewing, Boundary Brewing, Kettle River Brewing and Tree Brewing. Wiebe will chat about BC beer and be available to sign copies of his book.
Vernon's Marten Brewing hosts him, 7 to 9 pm, April 5, for "Craft Beer Revolution Seminar & Beer Tasting". Tickets, $25, available via Eventbrite.
Wiebe is co-founder and co-producer of Victoria Beer Week and BC Ale Trail project. Learn more at www.joewiebe.com