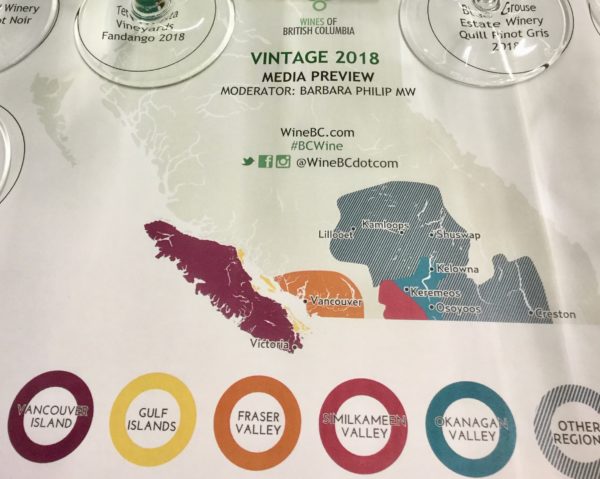 Panel moderator, Master of Wine Barbara Philip, directed the discussion and asked panelists questions about the 2018 vintage and how it played out in each of the four regions represented.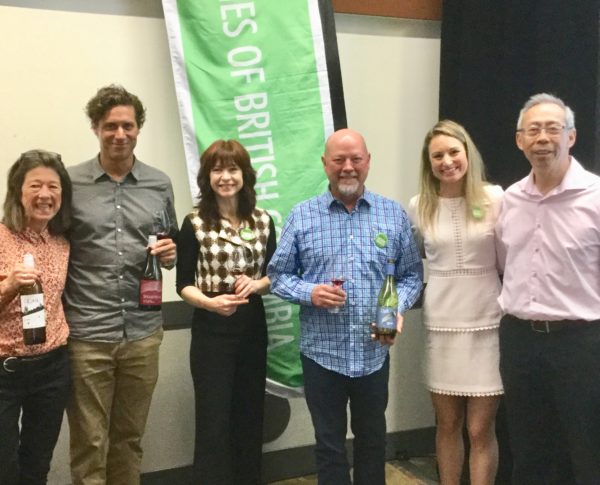 Overall, 2018 was a cooler year than average with lots of snow, which meant that the soil was well saturated with water and little to no irrigation was needed.  This meant a robust canopy which needed to be managed.  Temperatures started to drop from August through to September.  October saw lots of sunshine with very cool nights, which meant a frost watch some nights.  This diurnal temperature shift (the difference between daytime highs and nighttime lows) is great for producing grapes with excellent vibrancy and structure.
The controversial topic of smoke was brought up as 2018 saw a lot of forest fires and smoke covered the skies throughout much of BC.  Veteran winemaker, Howard Soon mentioned that it takes about two weeks of continuous smoke cover to affect grapes, but only at certain stages of development.  If the grapes are not ripe, there is less/no problem and smoke covered skies, slow ripening. If the grapes are ripe, then it can be a problem and it is quite noticeable at fermentation (less so afterwards) because the smoke molecule binds to sugar and there is no smell.  As the sugar is consumed during fermentation, the bond is broken and the smell becomes apparent.  If it is noticeable, winemakers tend to opt for less extraction.  The chemical responsible for smoke taint in grapes is very similar to that found in toasted oak, so in some wines, the effect will be minimal or even positive.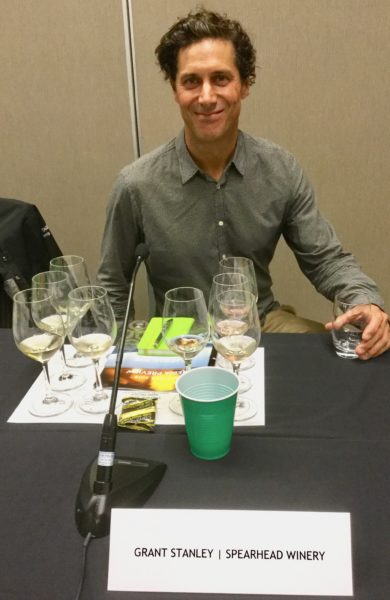 Grant Stanley spoke about the quality of BC Pinot Noir mentioning that here we have the 'sweet spot' for this grape.  BC grapes do not become over-ripe as is the tendency further south, especially in California, and as mentioned earlier, our diurnal shift insures the wines have great structure and complexity.  Spearhead has increased its Pinot production now that Grant has arrived and now offers twelve wines made exclusively from Pinot.  The grape does well in east Kelowna as it needs about 40 fewer days to ripen than other red wine grapes.  Four of the Spearhead vineyards are picked in two to three stages to enhance complexity.  The white Pinot Noir, is made from the first picking and allows the remaining grapes, still on the vine, to further develop.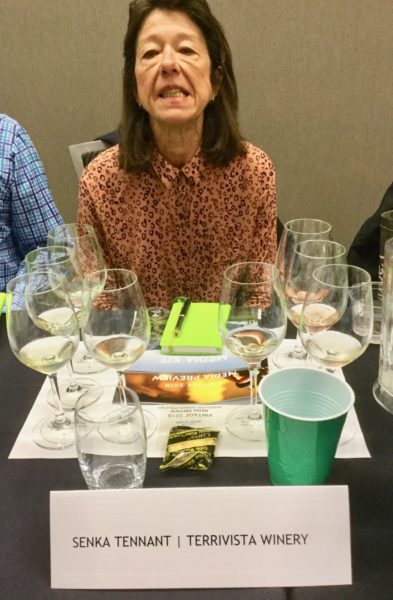 The smoke cover at Naramata's Terravista resulted in the grapes needing more time to fully ripen.  After saying good-bye to Black Hills winery in Oliver, where they created the legendary Nota Bene, one of the very first 'Bordeaux-styled wines' in BC, Bob and Senka Tennant chose Naramata to pursue their desire to make very different wines, such as Albariño and Verdejo.  They can dry farm their five-acre estate vineyard because there is no need for irrigation.
Bailey Williamson described terroir as being like the innate quality that makes each of us an individual and vintage as fate, something we have little to no control over.  Grant Stanley reminded the audience that while we – winemakers, writers, judges – are all concerned with making the finest possible quality wines, for the general public it is all about drinkability.   'I like that wine' is more important to most people than pH and residual sugar levels and he is right.  Wineries are first and foremost businesses and their prime responsibility is to make wines that sell.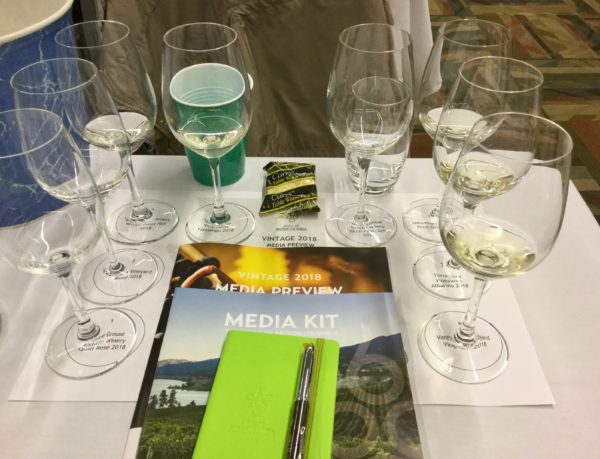 To show the quality of the 2018 harvest and the differences between regions, we sampled wines from four distinct regions – Blue Grouse from the Cowichan Valley on Vancouver Island, Terravista from Naramata, Vanessa Vineyards in Cawston in the Similkameen Valley and Spearhead in West Kelowna.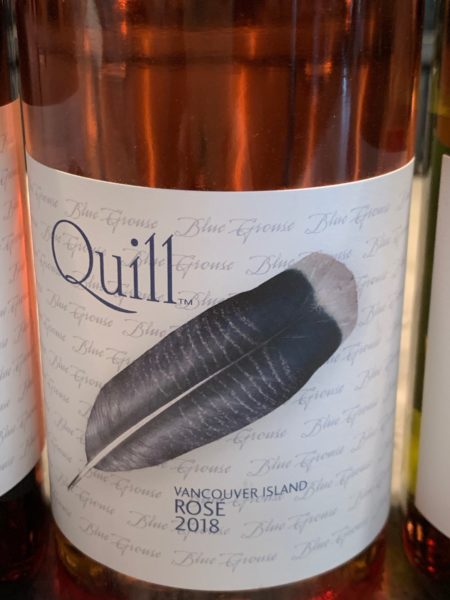 Blue Grouse 2018 Quill Rosé
One hundred percent Gamay Noir from two sites in the Cowichan Valley.  The grapes had eighteen hours skin contact for colour extraction and complexity.  Cold fermented with no malolactic fermentation.  The wine is light cherry red in colour with medium-light intensity.  The nose opens with wild strawberry, minerality and a hint of cherries.  Well balanced, clean, crisp with bright fruit on the palate followed by a medium-plus finish.
410 cases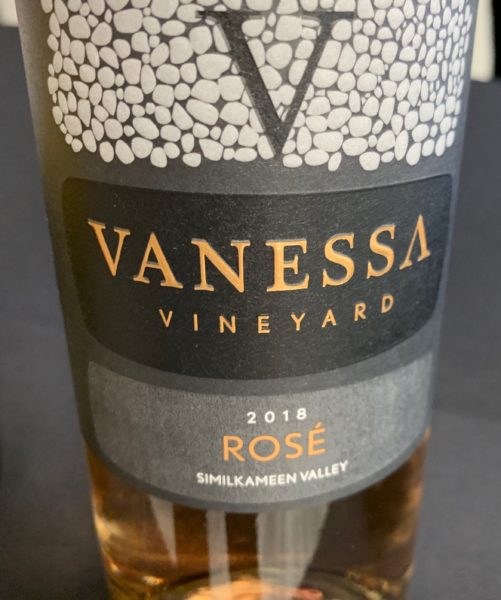 Vanessa Vineyards 2018 Rosé
Master winemaker, Howard Soon, wanted to make a French, Provence-styled rosé and he hit it on the mark with this one.  A whole cluster pressed blend of 67% Syrah and 33% Merlot.  A cool ferment enhanced the fruitiness of the wine. Very pale salmon in colour with medium-light intensity.  The nose is well integrated, elegant and pleasing.  Well balanced, clean and lean and crying out for food.
195 cases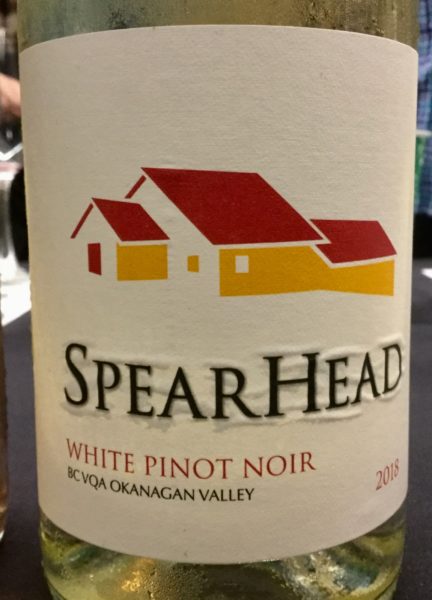 Spearhead 2018 White Pinot Noir
Spearhead's new winemaker, Grant Stanley is, to put it mildly, a pinot freak, as evidenced by Spearhead's expanded focus on offering a wide range of vineyard specific pinot noir wines.  Case in point, a white, yes, a white pinot noir that is all about the juice.  A blend of fruit from three vineyards in south-east Kelowna, Summerland and West Kelowna.  Whole bunch pressed for minimal skin contact.  Very pale straw with light intensity.  The elegant nose opens with delicate smoky tones, white peach.  Very good balance with a creamy texture and a medium-long finish.
500 cases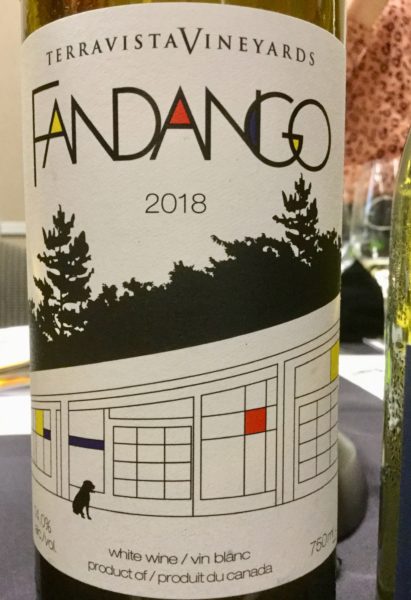 Terravista 2018 Fandango
A proprietary blend of 63% Albariño and 37% Verdejo estate grown in stony granitic glacial till and fermented separately in stainless steel prior to blending.  Pale lemon tinged with green and medium-minus intensity.  Aromas of citrus, butter and minerality.  Very good balance, mouthwatering fruit on the palate followed by a long, crisp finish.  Elegant and well crafted.
500 cases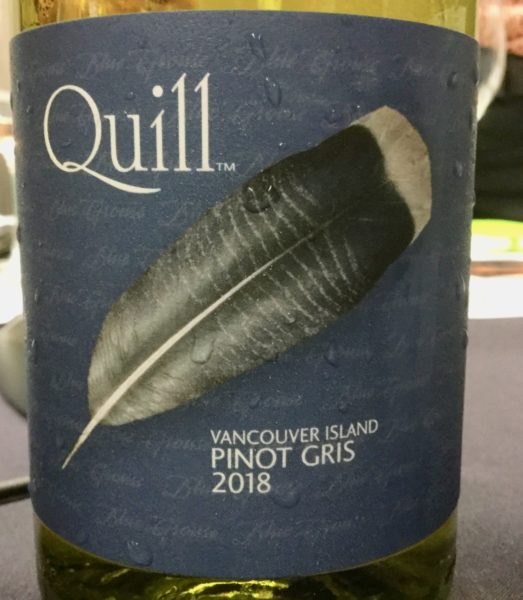 Blue Grouse 2018 Pinot Gris
Picked from two Cowichan Valley sites at different times to maximize flavour profiles.  Fermented separately in stainless steel with extended lees contact before being blended.  Pale lemon yellow with medium-light intensity.  White peach, honey and minerality on the nose.  Good balance, clean and refreshing.  Crisp and juicy on the palate followed by a medium-long finish.
400 cases
Spearhead 2018 Pinot Gris
Whole bunched pressed with 10% of the juice fermented in two-year-old French oak.  Lemon yellow with light intensity.  Ripe peach and honey on the nose.  Very good balance with good structure.  Mouthwatering fruit on the palate followed by a medium-plus finish.
1500 cases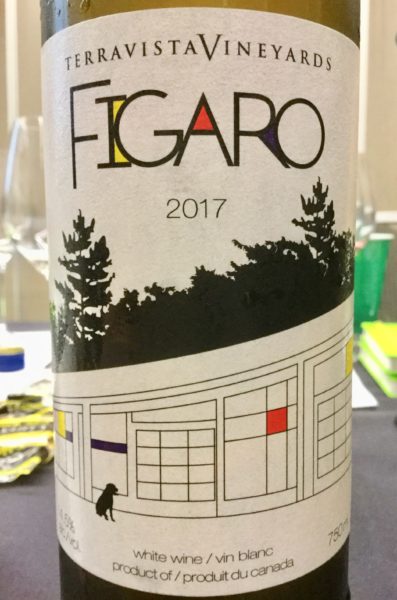 Terravista 2018 Albariño
70% from the estate Lone Hand Ranch Naramata vineyard and 30% from the Gravelbourg vineyard on the Black Sage Bench.  Lemon yellow in colour with medium-light intensity.  The nose is layered with pear, nectarine, salinity, apple and a hint of white flowers.  Well balanced.  The flavours reflect the palate followed by a medium-plus finish.
300 cases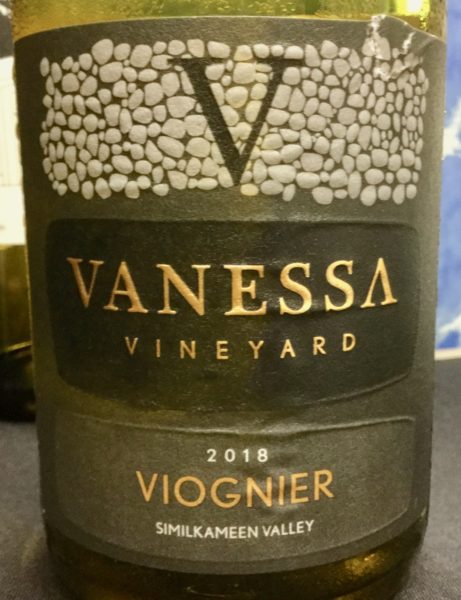 Vanessa Vineyards 2018 Viognier
Vanessa picks their Viognier when the Syrah is ready as the skins are co-fermented with the red wine.  In 2017, the harvest was late and the Viognier had an almost late harvest quality to it.  It was the biggest white wine I have ever tasted.  The 2018 vintage is much different – lighter and fresher.  Lemon yellow with medium-light intensity.  Aromas of white peach, honey, citrus and white flowers.  Well balanced with good mouthfeel and a medium-long finish.
325 Cases
These wines represent a range of styles and all were impressive, showing beyond a doubt that BC produces something for everyone's taste and to accompany just about any dish you can possibly imagine.
Wines of BC, we salute you!
(All photos, except as noted – Sam Hauck)