Have you been to Marcello's lately? This is a fun, happening spot on Commercial Drive that is serving up some great pasta and pizzas. There isn't a better place to go this summer. With a covered patio (don't worry about the weather there are heaters) and plenty of indoor seating this is one of The Drives hot spots.
Very recently I had the opportunity to have dinner at Marcello's and sat on the patio with a friend. I loved all the people watching from the sunny patio but the main attraction is definitely the food.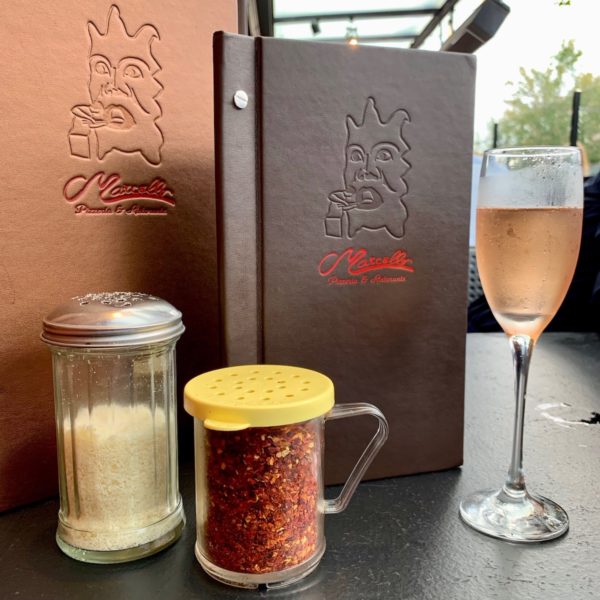 We started with a glass of sparkling white; rosé for me and white for my friend while we contemplated the extensive menu that ranges from starters to pastas to pizza and decadent desserts. Eat as little or as much as you can handle because it's all good.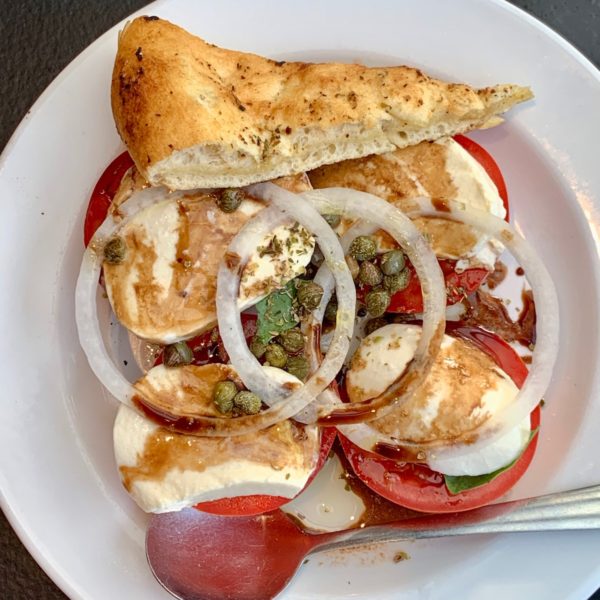 We had taken the 99 down Broadway and walked from there down to the restaurant so we definitely had an appetite. Our first two dishes were to share and we had the Tomato Caprese which was four very thick slices of tasty tomatoes with generous slices of cheese on top, seasoned with fresh basil, olive oil and balsamic vinegar. Yum! Fresh and delicious and plenty enough for two if you are having another appie.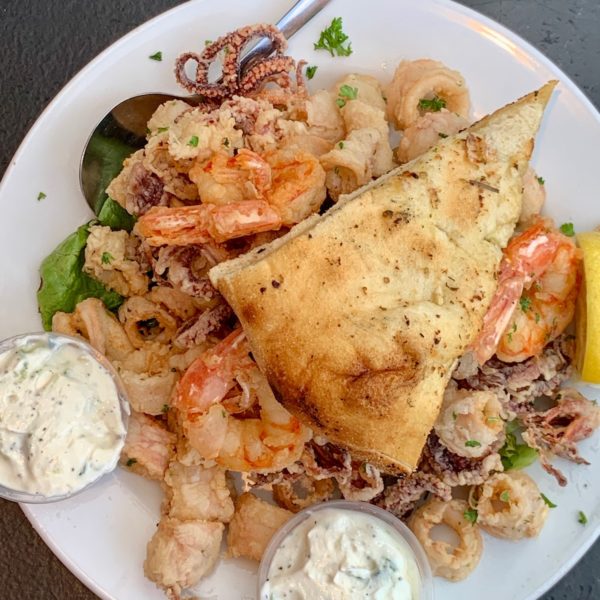 Then we opted for the Frittura Mista after contemplating the Calamari. The Mista came with Prawns and lots of Calamari so it was perfect for sharing. Each of the dishes was accompanied by a wedge of house made focaccia bread. The Mista came with two sides of tzatziki. So good and again a really generous portion which easily satisfied two big appetites.
For mains I decided to control myself a bit and I ordered one of the two pasta specials, in a half order. The Linguine el Basilico e Pancetta with homemade Basil Sauce was both rich and light at the same time, not heavy but full of fresh basil flavours. The pancetta was crispy and of so good. The pasta was, of course, el dente and the half order was still a good size. I enjoyed a second glass of sparkling rosé.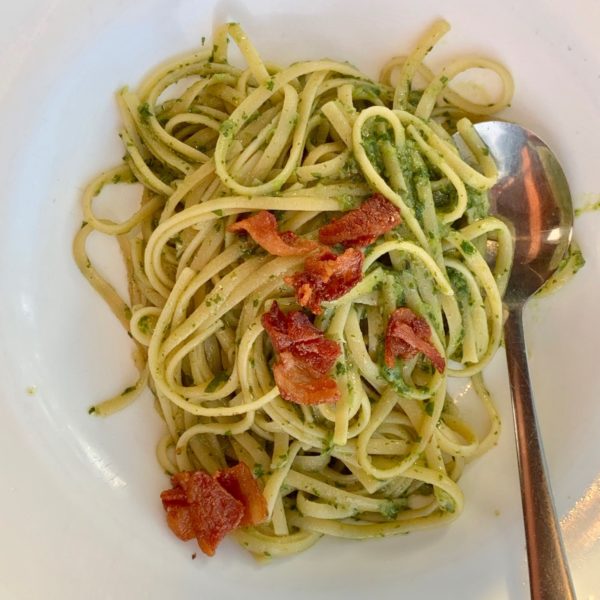 My friend ordered the Siciliana pizza topped with tomato sauce, mozzarella, ham, black olives, capers and onion. It looked so good I couldn't resist a little piece. Delicious! He enjoyed a glass of Masi Merlot paired with the pizza.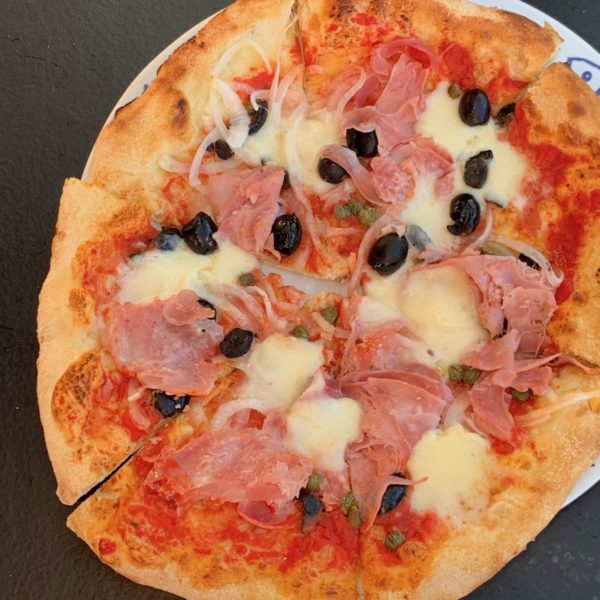 Lucky us we had leftovers from the Mista, Pasta and the Pizza to take home for lunch the next day. Did I mention portions are generous? Any regular sized main or starter is definitely big enough for two to share. Sharing means you get to try more of the delicious offerings at Marcello's Ristorante and Pizzeria.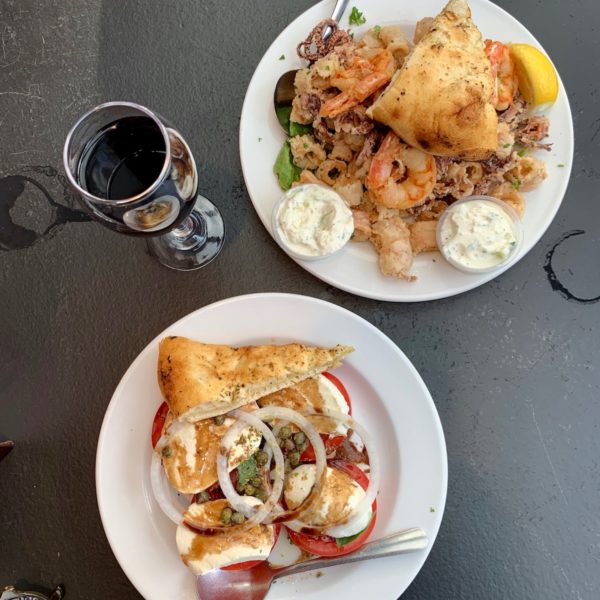 If you are looking for good food, casual atmosphere, an impressive wine list then this is the place to go. Service is efficient and we were impressed with the speed seeing it is a very busy place. Next time we may just eat less and save room for dessert.
Value of the dinner with two glasses of wine each and the dishes mentioned was $96.50 Reservations are recommended.
All images, except as noted, MyVanCity. Feature image courtesy of Marcello's Ristorante and Pizzeria. I received dinner for myself and a friend complimentary to facilitate this review. All opinions are my own. We left a gratuity equal to 20% for our server.
[wdi_feed id="2″]