Our #FavouriteThings Holiday Gift Suggestion is The Dock Man. The third release of the Canadian Club Chronicle Series of whisky. A gift so beyond exceptional, so beyond extraordinary, that it is a gift destined to be given to a select few.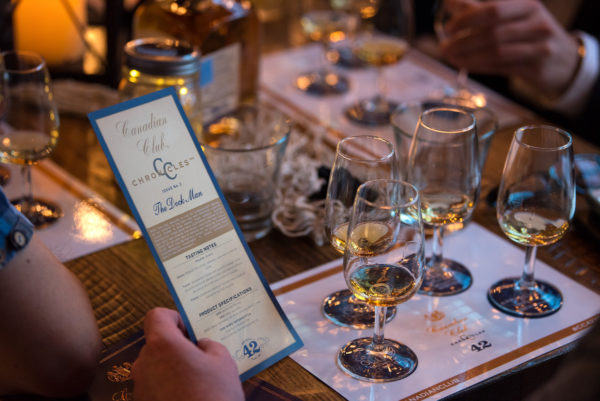 Like it's predecessors the Canadian Club 42 will be available in very limited quantities and when it's gone, it's gone. This precious gift is available now at select liquor stores and the BC Liquor Stores. This could possibly be the oldest Canadian whisky ever produced and a select few will be favoured with the opportunity to own such a distinctive tribute to the history of whisky making.
The iconic Canadian Club 40 Year Whisky was released on November 2, 2017, the oldest aged expression ever released by the brand, and possibly the oldest in Canadian whisky history. Canadian Club the brand is probably the best known and most loved Canadian whisky, recognized and treasured internationally for decades.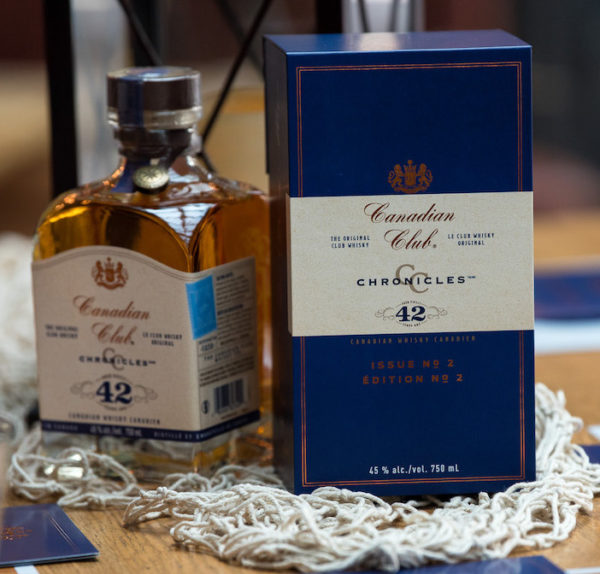 The gift of the Chronicle 42 marks both a milestone in Canadian Club history and also tells the recipient that they are someone special in your life. I cannot think of a more appropriate symbol of respect and adoration than this unique gift. Whether this is intended as a gift that celebrates a milestone in life, or a momentous accomplishment, it imparts your true feelings of appreciation to that person in your life that lets them know you think they are nothing short of remarkable.
What a wonderful gift for a graduate, a milestone birthday, an anniversary, a retirement or just to say a heartfelt thank you to the person who truly deserves to be recognized for how much it means to have them in your life.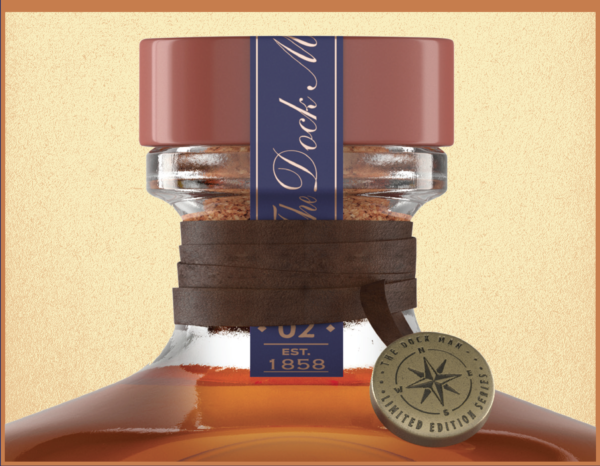 This latest limited release Canadian Club Chronicle 42 is highly rated and has been awarded 96 points by Whisky Advocate.
Aroma: Robust rye spice, caramel, oak and a hint of char, to be expected from a whisky aged for 42 years.
Taste: Pleasantly warm and slightly sweet with delicate notes of brown sugar and baking spices. Balanced with oak ad a rye spiciness, complex and rich.
Finish: Lingering taste of toffee and a subtle tartness on the palate.
Limited Edition Collector's bottle custom cloth bag and Gift Box.
A gift to treasure and enjoy. Just a fabulous expression of holiday cheer that will be cherished by all who have the opportunity to try this very special entry in the Canadian Club Chronicle series. The Canadian Club Chronicle 42 was released on October 30 and quantities are limited.
Canadian Club was founded in 1858 and their first Distillery was established in Windsor, Ontario because of the exceptional quality of the local grains grown there. In those early days if you wanted whisky you took your own jug or bottle to the local store and filled it from a generic barrel. CC didn't care for that idea. Their whisky was different – smooth and easy to drink and they wanted people to know who made it, so they branded their barrels with their name as a signature of confidence and assurance of quality.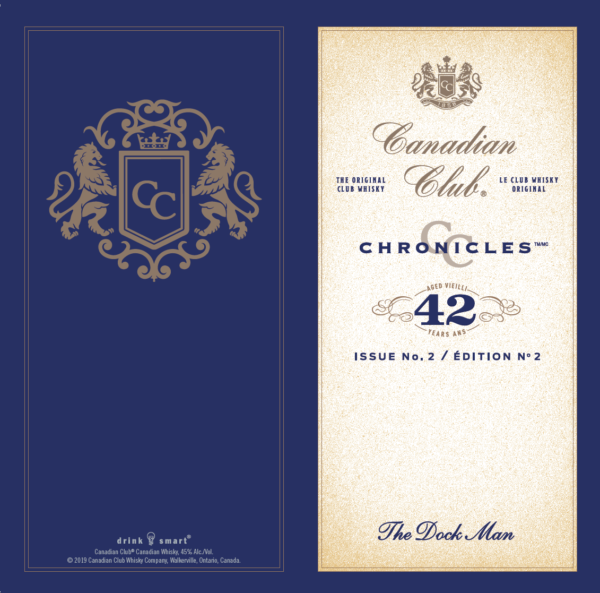 Many Canadians soon came to love Canadian Club whisky. Down in America, it had a singular reputation because it was sold exclusively in the finer gentlemen's clubs of the era. The whisky became known by the name "Canadian Club". Eventually, the popularity of the club whisky began to affect the sale of American Bourbon in the U.S. This forced the U.S. Government to require all Canadian distilleries to put the country of origin on their label. Club Whisky then became Canadian Club and a legacy was launched.
On January 16, 1920 the eighteenth amendment to the U.S. Constitution took effect, prohibition the production, transport and sale of alcohol in the U.S. Most Canadian providers went dry at the same time. The Liquor Control Act in Ontario forbade public or hotel drinking but did not prohibit the manufacture and export of liquor. For border cities like Windsor, Ontario this loophole would set the course for a wild decade never seen before or since. Prohibition led to the rise of bootleggers and gangsters like Al Capone. Soon, the waterways between the U.S. and Canada became a smuggler's paradise, carrying 75% of the liquor supplied to the U.S. during Prohibition. Before long Canadian Club became the #1 smuggled whisky in the U.S.
"At Canadian Club, we pride ourselves on our commitment to consistently crafting superior Canadian whisky," said Tish Harcus, global whisky ambassador.
"For more than 150 years, we've consistently delivered quality expressions to whisky drinkers, and the release of Canadian Club 42 Year Old continues this tradition."
"Following the success of our first CC [Canadian Club] Chronicles release last year, we're excited to unveil another premium, distinctive whisky that endures the test of time."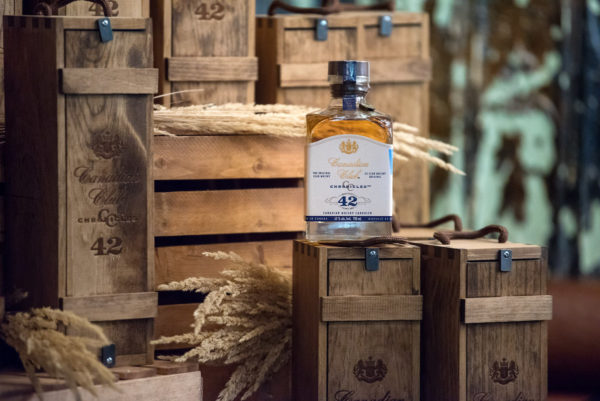 The Story of 'The Dock Man'
They say imitation is the highest form  of flattery, but during Prohibition knockoff distillers, using names similar to Canadian Club tried to peddle low-grade whisky to unsuspecting customers. Canadian Club distributors helped protect the brand by urging patrons to request Canadian Club by hame, so they were certain to the real thing. With this 3rd release of CC Chronicles series, we pay tibet to the dock meant who operated floating liquor stores and bars abroad their vessels. Despite the savvy bar owners and whisky fans knew they could count on the dock men to provide only genuine Canadian Club. With this 42 year old whisky, we celebrate their uncompromising commitment to origin, authenticity, quality and craftmanship.
The Dockman continues the story behind the whisky that was batched and barreled 42 years ago. Pleasantly warm and slightly sweet with delicate notes of brown sugar and baking spices balanced with oak and a rye spiciness. Lingering taste of toffee and a subtle tartness on the plate.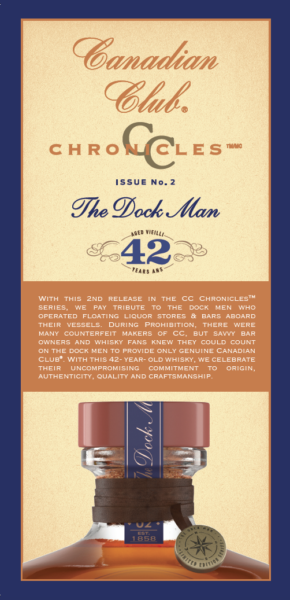 At time of writing there was approximatey 300 bottles still available to purchase at BC Liquor Stores.
Read our feature on the first Canadian Club 40 Whisky.
Media release and images provided by Kaelyn Larson, Beam Suntory. Photo credit: Nick Nons. I received gifts of the Canadian Club 42 in exchange for this feature. All opinions are my own.