"In this series I will be sharing my take on which BC Wine pairs well with some inspirational recipes"
This may be the simplest recipe you will ever make, some call it a "bachelor dinner", either way sometimes you just want easy and good. This is it!
Pasta with Asparagus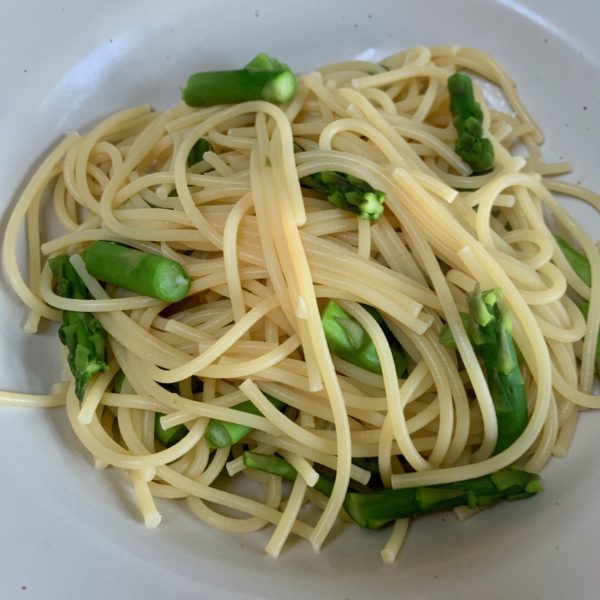 Ingredients:
Asparagus
butter, salt and pepper to taste
finely grated parmesan cheese
dry or fresh pasta
Basil or Italian parsley, optional
Cook the pasta as directed (2.5 minutes for fresh/9 minutes for dry) until al dente. Be sure to liberally salt the water.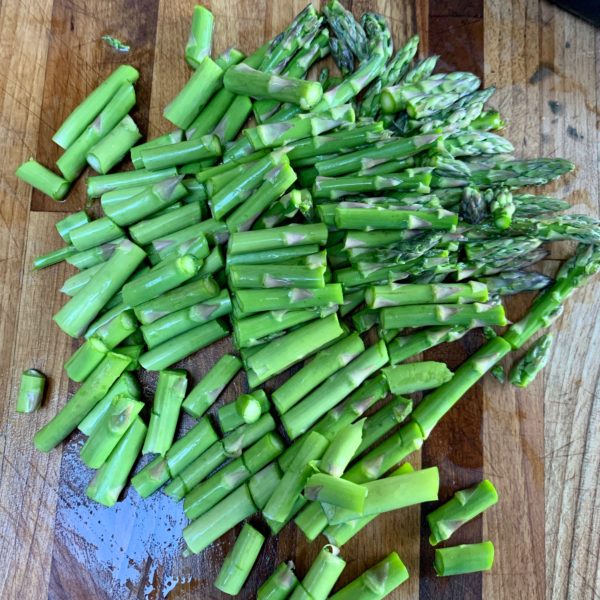 You can either cook the asparagus separately, or add it to the pasta pot for the last two minutes.
I chose to cook mine separately. First I break off the ends and slice the asparagus. I cook both asparagus and corn on the cob the same way. Start with cold water, no salt added, bring to a boil and immediately take it off the burner. With asparagus I remove it within a minute or two, with corn on the cob it can stay in the water for up to 10 minutes.
I used just plain spaghetti just because that's what I had on hand but you can dress it up with a fancy pasta if you wish.
Mix the asparagus and pasta with butter, toss and serve with parmesan cheese.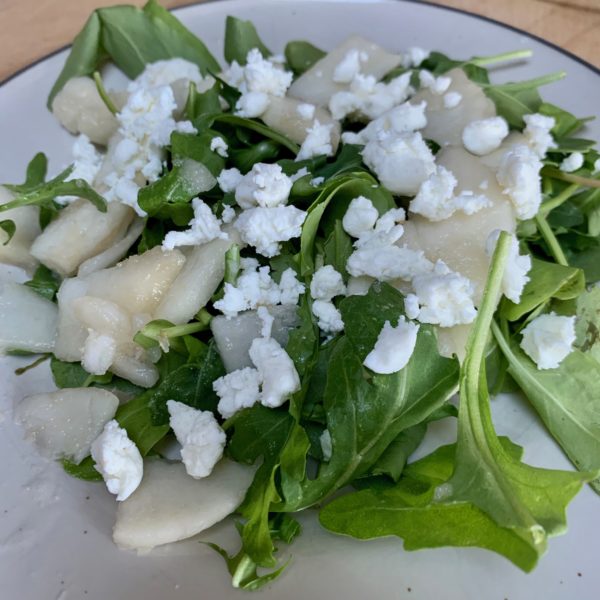 Just because I love a good, refreshing BC white wine and can almost always find a reason it goes with a dish. I like this White Pintage from The View Winery because it is ideal for a dish like this one. Not to mention I love how this wine reflects the personality of winery owner Jennifer Molgat and her always so positive attitude to life. The White Pintage is one of a kind, need I say more?
White Pinotage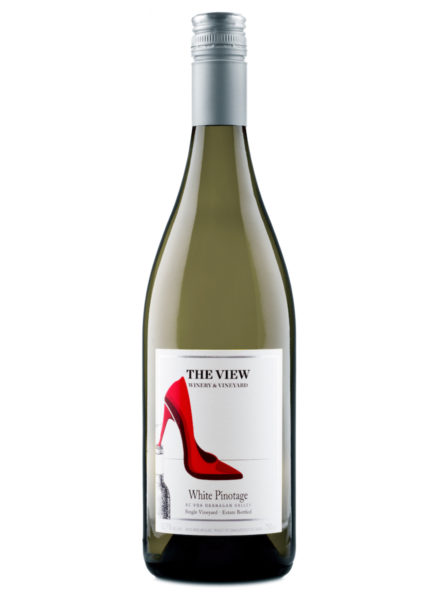 I felt this wine stood up well with the bite of the arugula and flavour of the goat cheese, all moderated somewhat by the fresh, sweet pear. Asparagus can sometimes be a bit challenging to pair but I thought this was an ideal choice keeping in mind the parmesan also added some richness and flavour to the dish.
The only one of its kind in North America, White Pinotage 2018 is a blanc de noir, a white wine made from our dark Pinotage grapes. With a beautiful rose gold hue developing over time, White Pinotage boasts notes of white stone fruits, berry and a subtle grassy herbaceous-ness. A lingering savoury minerality rounds out an elegant, dry finish.
White Pinotage's bright acidity makes it a formidable food-worthy wine. It excels beside seafood, chicken and pork  as well as moderately spicy cuisine, green salads, soft cheeses and vegetarian dishes.
WINEMAKER'S NOTES
The grapes used for White Pinotage were hand harvested early and pressed gently using a light champagne pressing technique. A lengthy, cool fermentation primarily in stainless steel tanks has resulted in fresh, complex aromas and flavours. Partial barrel fermentation in neutral French oak combined with lees stirring has imparted a full bodied, creamy texture and added to the complexity.
Would I make this one again, sure why not, maybe just not too frequently as it is a dish that you could get tired of easily.
Bottle shot, tasting notes, and winemaker's notes courtesy of the winery. All other images MyVanCity. With thanks to the View Winery, I received complimentary wine earlier this year and also for our #FavouriteThings feature. You can read more here about The View wines.