"In this series I will be sharing my take on which BC Wine pairs well with some inspirational recipes"
At this time of year my pasta dishes become even more decadent as I look for comfort and the warmth of home. For this dish I combined two different recipes from NYTCooking, adding the cream cheese and heavy cream to a recipe that called just for the white wine. I really went heavy on the cream cheese, a little less so on the cream and white wine. I've used penne pasta here but any type will do. The creamy sauce fills the tubes with extra rich goodness.
Artichoke Penne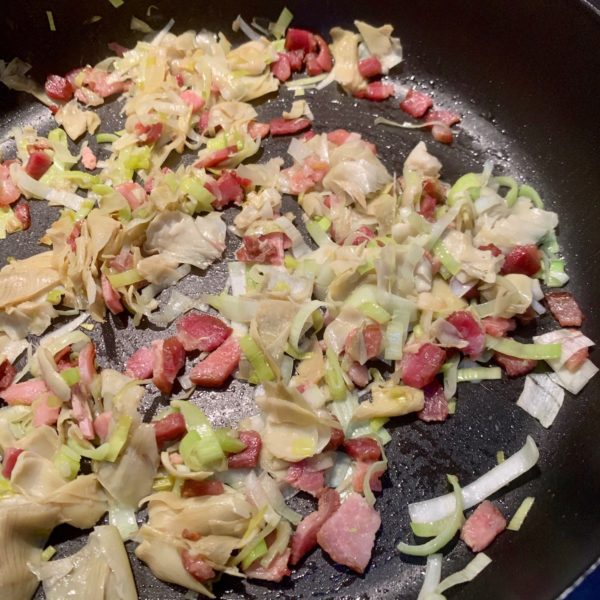 Ingredients:
l can artichoke hearts, coarsely chopped
penne pasta
sea salt to taste
extra-virgin olive oil
6 ounces pancetta, diced
1 large leek, halved and thinly sliced
ground black pepper
heavy cream
cream cheese
not-too-dry white wine
parsley, chopped
grated Parmesan cheese, more for garnish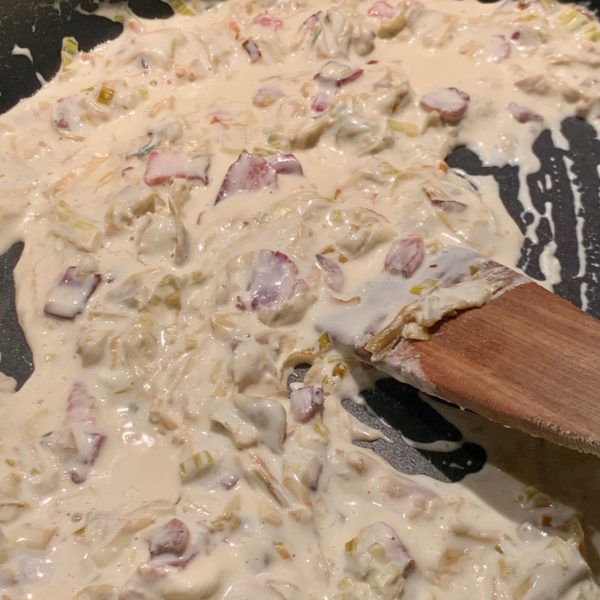 Fry the pieces of pancetta (use bacon if you don't have pancetta) in the olive oil. Add the leek, salt and pepper. Cook until the leek is tender but still slightly crisp and add the artichokes. Turn the heat to medium low and add the pramesan, and cream cheese, stirring until melted, add cream and white wine and keep stirring making sure it is warmed all through. Add cooked pasta and stir to combine.
Serve in pasta bowls and garnish with parmesan cheese and fresh parsley.
My suggested BC wine pairing:
Clos du Soliel 2019 WINEMAKER'S PINOT BLANC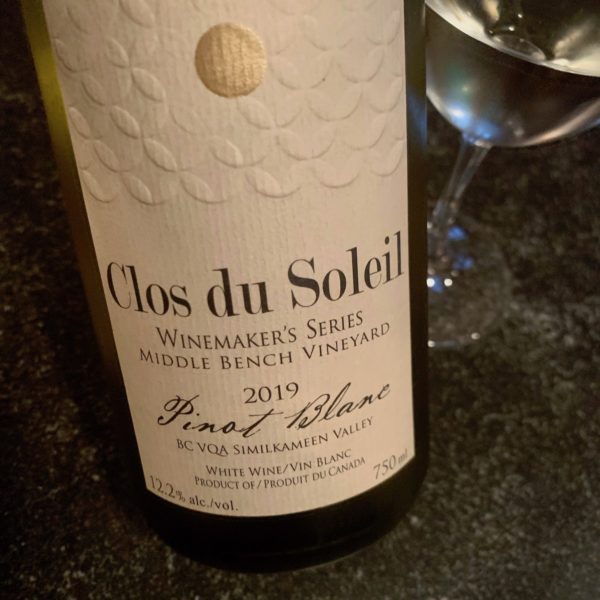 This Pinot Blanc, a long-time fan-favourite at Clos du Soleil, hails from a vineyard on the Middle Bench Road in Keremeos.
NOSE
On the nose this wine is a tightly-woven tapestry of tangerine, nectarine, pear and lychee, with subtle floral highlights.
MOUTH
This carries through to the elegantly-expressed palate of crunchy, sun-ripened apple and pear, some citrus notes, and just a hint of spicy pepper. Perfectly balanced, light, clean and soft, this is a wine flush with the flavours of the Similkameen summertime.
BODY
Medium
WINEMAKING NOTES
Fermented entirely in stainless steel, in the cellar the focus in making this wine was on maximizing retention of the beautiful floral aromatics that always make this wine so distinctive. This included gentle whole-cluster pressing, followed by a long, cool fermentation, with some lees contact to accentuate the richness on the mid-palate. After the completion of fermentation we used only the most minimal and gentle handling during maturation, prior to bottling, in order to retain the full range of fruit characteristics. The result of this is a sophisticated, elegant, and perfectly balanced expression of Similkameen Pinot Blanc.
FOOD PAIRING
This wine is perfect for pairing with grilled fish, pastas with olive oil and fresh vegetables, or just a lazy summer afternoon.
I really enjoyed this wine with that dish. It was a good pairing, with nice acidity and good flavour profile. It complimented rather than overpowered the dish. This is a wine you could enjoy before dinner or with your meal. I used a few ounces in the recipe.
All images MyVanCity. Tasting Notes courtesy of the winery. I purchased this wine at Save-On-Foods. It is also available online or at the winery.