"In this series Anna Savino from Piemonte is sharing inspirational Italian recipes"
A simple local's lunch spot has been turned into a gourmet haven! In the town of Verduno, you find La Cantina, it is a family run business, where everyone knows your name. Somewhat of a hidden gem where you will find wine makers and locals mixed in with travellers enjoying the fantastic wine list and creative menu.
This is a complex recipe that will result in an exceptional dish for a very special occasion. It would also lend itself to Bison or game.
Rump Steak With Fermented Radicchio, Potatoes and Green Pepper Salad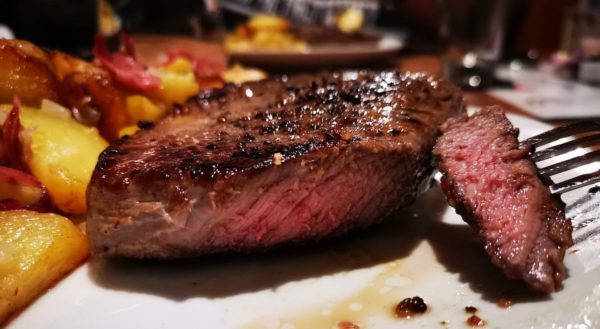 INGREDIENTS FOR 1
 220 g/7-8 oz rump sirloin
Extra virgin olive oil
Himalayan pink salt
1 pat of unsalted butter
Barolo reduction: 25 cl/1 cup of Barolo and 1 tsp of sugar
1 friggitello (green sweet chili pepper)
3-4 new potatoes cut in half
1 radicchio
pan juice with vegetables and spices
sea salt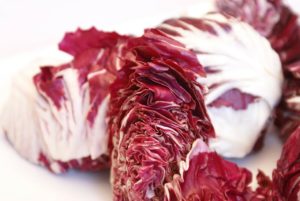 RADICCHIO (MAKE 1-2 DAYS AHEAD)
Clean and cut away all the white hard part of the radicchio leaving you with just the red leaves, put in a bowl with olive oil, salt, pepper and 2 teaspoons of sugar, balsamic vinegar 10 CL/ 1/2 cup. 
Close in a ziploc bag allowing no air inside and allow to ferment for 1-3 days. If you can't find radicchio use Tropea red onions.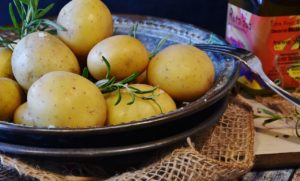 POTATOES
Wash new potatoes and cut in half. Boil for 4 minutes on a high flame. Put in an oven tray and dress with salt, oil, pepper, rosemary, garlic cloves and a pat of butter. 30 minutes before you are ready to eat the steak, put in the oven at 200-220 for 20 minutes.
REDUCTION
Put Barolo in a sauce pan with sugar and reduce it until you get a glazed consistency.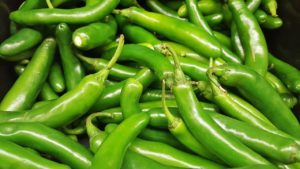 GREEN PEPPER SALAD
Clean the friggitelli (green small peppers), cut them in julienne strips and then dice, dress with oil, salt, pepper and a balsamic vinegar glaze.

RUMP STEAK
Get the frying pan ready with olive oil, salt and pepper and wait until the oil starts to smoke a bit (190°). Sear the scamone on each side to favor the closure of the pores, adding then 1 pat of butter covering the steak for 1 minute so you can achieve a light crust (shiny brown color).
Finish the cooking in a convection oven with ventilator at 180° for :
  4 minutes – rare

 

  6 minutes – medium rare
10 minutes – medium
(this is an approximation and depends on the size of the steak)
PAN JUICE
In a baking pan put the bones in parchment paper with thyme, bay leaves, pepper, garlic and sage. Toast at 240° for 15-20 min.
Advice from the chef: The chef makes his own bone broth 1 or 2 days before by toasting the bones with herbs in the oven on highest temp for 20 min. Then he reduces water, bones etc. to make a nice gravy for the meat.
Visit La Cantina's website or follow them @lacantina_verduno
Suggested wine pairing:
La Stella 2016 Arioso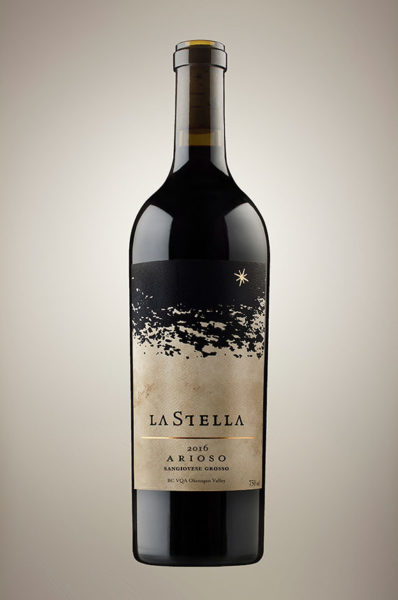 WINEMAKER'S NOTES
2016 marks only the third ever release of Arioso (a melodic solo performance). Arioso is a wine comprised of 100% Sangiovese Grosso (aka Brunello clone). A light coloured red that is medium-bodied, chiselled, elegant and confident. Arioso excites the senses and reminds the beholder why Sangiovese is considered one of the noblest of all grape varieties. Notes of bing and red cherries greet you on the nose followed by rawhide leather, potpourri and wild desert flowers. On the palate, the wine is linear with outstanding tension of natural acidity and rustic tannins that demand food or extended cellar time to soften. Try a bottle on or shortly after release to satisfy your curiosity and then let the remainder of your bottles tucked away in the deep, dark, cold part of your cellar for half a decade-plus.
PAIRINGS
Tuscan wild boar stew or rabbit ragu over polenta are two of our favorite pairings.
Limited – Wine Club exclusive
Ricco Bambino 2018 Nebbiolo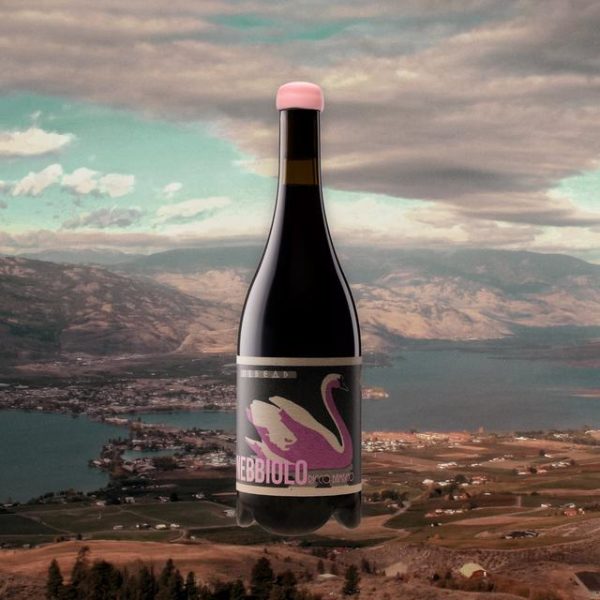 Tasting Notes: Misty nights and brume mornings do not signify a cloudy day. Spirited, lively and electrifying, a unique occurrence that needs to be savoured.
Summerhill Sangiovese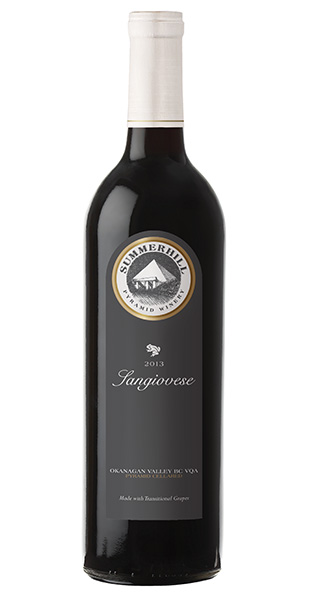 Tasting Notes
Rich and lush, this medium-bodied wine showcases juicy red fruit like cranberry, cherry, raspberry and strawberry backed by hints of milk chocolate, and soft, worn-in leather. Medium firm tannins lead the way into a creamy fish that ends crisp. Try pairing this with tomato-based pasta dishes, chickpeas, duck, charcuterie, or a fine cut of steak.
Available at Swirl Wine Store $59.99 online
The wine pairing at La Cantina:
For this dish the suggested pairing is for a Nebbiolo produced south of La Morra in Piemonte. This particular label does not appear to be available in local wine shops but there are a number of Italian Nebbiolo wines available at the BC Liquor Store in varying price points.
Thank you to guest blogger Anna Savino @italiannawinetours and @barolowineclub on Instagram, and online at ItaliAnna Food & Wine Tours.
Anna Savino contributor to our #TasteItalia Food &Wine Pairing Articles is now happy to announce a fantastic online project with some of the best guides around the world called Guide Collective www.guide-collective.com be sure to check it out!
Bottle shots and tasting notes courtesy of the wineries.
If you would like to be featured on MyVanCity.ca please email myvancityval@nullgmail.com for details. Wine samples accepted for review.