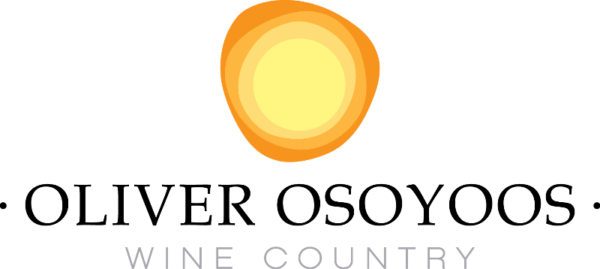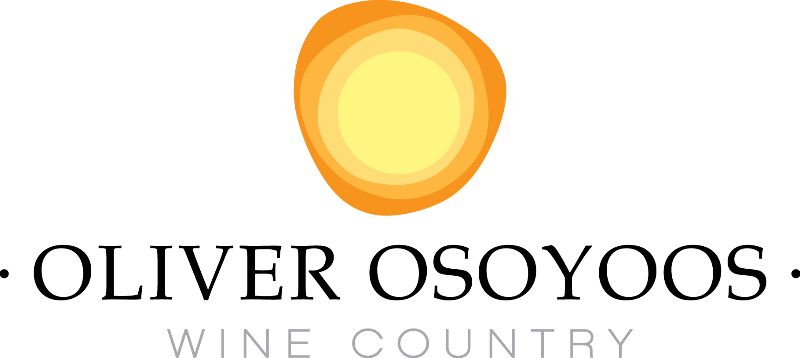 #UncorktheSun – Celebrating Warm Days!
The sun is shining and there's never been a better time to support your favourite wineries. Although it's not the time to travel right now, we wanted to share the many different ways that you can bring Oliver Osoyoos Wine Country into your home, enjoy your favourite wines and discover some new ones (before anyone else does!).
It's an exciting time of year as our wineries release their 2020 vintage and as we start to see bud break on many of our region's vines in the coming weeks. If you live locally, grab a blanket and make a reservation on one of our winery restaurants patios for an al-fresco dinner. If you live further away, join us on Tuesday April 27th for our monthly Virtual Tasting series as we dive into Rose, in time for the warm summer months.
We encourage you to tune into our educational podcast series, take advantage of spring specials when ordering wines direct from our wineries, and engage with us on social to sharing your favourite pairings and recipes (tagging #uncorkthesun) for the chance to win a wine country gift bag.
We look forward to seeing you online and in person soon!
Uncork the Sun at Home – Virtual Tasting April 27th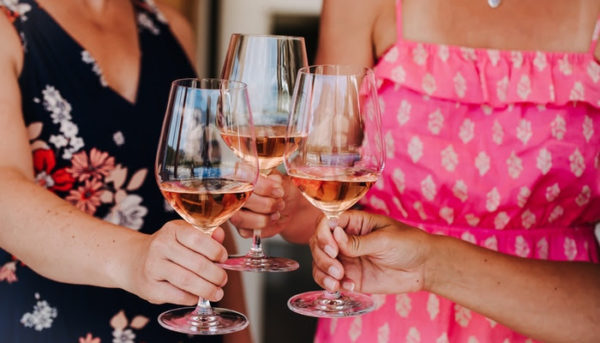 Join us on Tuesday April 27th at 7pm for our second virtual tasting with Moss Scheurkogel of The Vinstitute on Facebook Live, which will focus on all things Rosé!
Our seven-episode wine education program that aims to break down the components and characteristics of the region's most loved wines, visit our website for more information – CLICK HERE. Moss will explain the different methods that winemakers in our region use to produce Rosé wine and he'll take a deeper look at the Saignée method favoured by featured wineries: Bartier Bros. and Culmina Family Estate Winery while looking at other styles of Okanagan rose featuring the sparkling Zinfandel from Covert Farms Family Estate Winery.  
Source the featured wines locally or order direct from the wineries and follow along for an evening with notes of vibrant strawberry, rhubarb and watermelon with the beautiful undertones of minerality that our region is known for.
Our monthly Virtual Tastings pinpoint varietals and wine-making processes that together create iconic wines such as Meritage, Saignée and Rhône-style blends. Stay tuned for details of what's coming up next month!
See you on Facebook Live on Tuesday April 27th at 7pm (click here to join).
Uncork the Sun Podcast Series – Now Available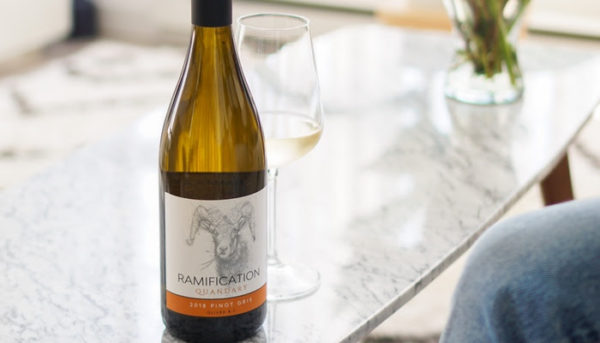 We are excited to welcome back our Uncork the Sun podcast series with the best host in the business, Moss Scheurkogel! ⁠ ⁠
Our first podcast of the 2021 series- the History of British Columbia Wines – is now available and looks at how far our region has come, the areas key players and an interview with Stephen Judge from @RamificationCellars. ⁠ ⁠Episode #2, released on Tuesday May 4 will feature Gene Covert discussing his holistic approach to regenerative agriculture and how it influences the vineyard.
Remembering Chris Jentsch, C.C. Jentsch Cellars
The BC winemaking community lost one of its kindest and most talented stars, with the recent passing of Chris Jentsch. Owner of CC Jentsch Cellars Family Estate Winery on the Golden Mile Bench along with his wife (and high school sweetheart) Betty, Chris came from a long line of farmers and viticulturists with roots in our region going back to 1929.
Funny, charismatic and kind, the ultimate farmer and gentleman all rolled into one, Chris always spoke so passionately about his love for farming, winemaking, his family and the local communities of Oliver and Osoyoos.
In his words: "Every bottle of wine that someone opens should be invisible, it should enhance that moment and yet if it's not special, it can ruin a nice moment. That's deep in our consciousness all the time to provide a good product at good value; it's the number one driver that we focus on."
We encourage you to crack a bottle of wine you love and enjoy this magical interview that we filmed as part of our Half Corked Marathon Virtual Wine Festival last year, with the legendary Chris Jentsch. Cheers to you, Chris. Save us a glass for when we meet again.
There's still time to celebrate BC Wine Month!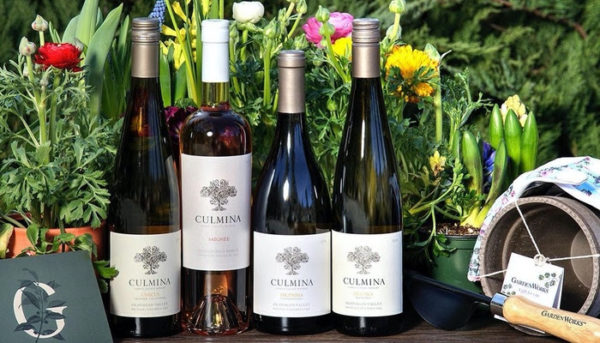 We want to thank BC wine lovers for their incredible support over the past, very difficult year. Every one of our wineries was blown away by the increased interest in BC wine, and commitment to supporting local.
We can't wait to welcome you back to Oliver Osoyoos Wine Country for safe, fun wine tasting experiences in the months to come and in the meantime, many of our wineries are offering specials for you to enjoy at home:
Wine & Gardening? Yes, please! Purchase Culmina Family Estate Winery's spring bundle with four delicious favourites that pair perfectly with a sunny afternoon in the garden. As an added bonus, you'll receive a $20 gift card to Garden Works so you can make the most of your spring plantings. Offer ends April 30.
Bartier Bros. is offering anyone who purchases wine from their website during April a referral link for them to share with friends and family. ⁠The link will allow the recipient access to free shipping (6 bottles or more) and you'll get $10 gift card to use on future Bartier Bros orders when they make a purchase. ⁠ Best way to enjoy this lovely wine, with friends on the patio, paired with you favourite Indian inspired dished or with soft cheese and a selection of chacuterie.
Castoro De Oro Estate Winery is celebrating the 15th Anniversary of their wine shop opening. As part of the celebrations they are a taking a look back at their history and including giveaways and discounts! Social media posts will happen randomly throughout April 2021, join in on the fun and see what you can win. Also stop into their shop, there will be random specials and giveaways there too. The Castoro de Oro wine shop is open Saturdays & Sundays Noon-5pm during April. #celebrate #15years #bcwine #familyowned #familyoperated #thankyou #valuedcustomers. Visit their facebook page to share in the celebrations this month!  Happy anniversary Stella and Bruno!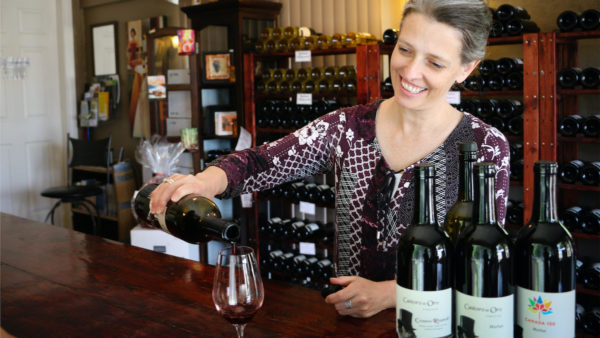 Support the Wineries of Oliver Osoyoos Wine Country
Between now and May 14th, post a photo of your favourite dish, picnic or take out paired with a wine from our region and you'll have a chance of winning a special wine country gift pack! Tag the winery and include #uncorkthesun in your post to enter.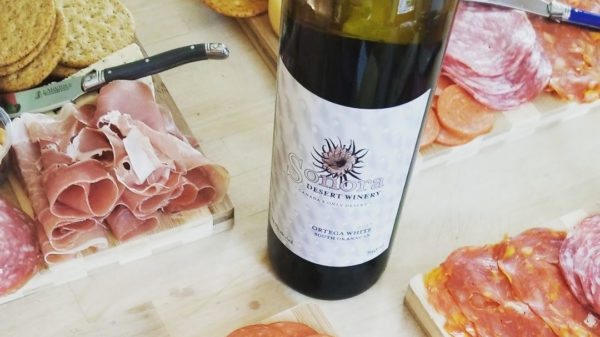 1. Order your wine online direct from the winery to your door.
Use the Oliver Osoyoos website to source out which wineries you would like to order from. For a complete listing of wineries

2. Share your favourite wine pictures, pairings and recipes with us on social.

Oliver Osoyoos Wine Country will be giving away a wine country gift bag.
To be entered to win tag the winery and #uncorkthesun or @uncorkthesun.
The contest will run from April 23rd to May 14th, 2021.
You can enter as many times as you want with new and authentic experiences, photos, memories etc.

3. Ordering from your favourite restaurant?

Check out their wine list, add a bottle of your favourite wine from our region.
Share this on social and enter to win the contest running from April 23rd to May 14th, 2021.

We look forward to sharing Oliver Osoyoos Wine Country experiences with YOU!

Information and images provided by Oliver Osoyoos Winery Association.