Fall is FULL of amazing things at your Water St. Cafe!
Join us for
THANKSGIVING DINNER
Celebrate and give thanks over a delicious 3-course meal. WSC's Thanksgiving Feast is available October 10th & 11th.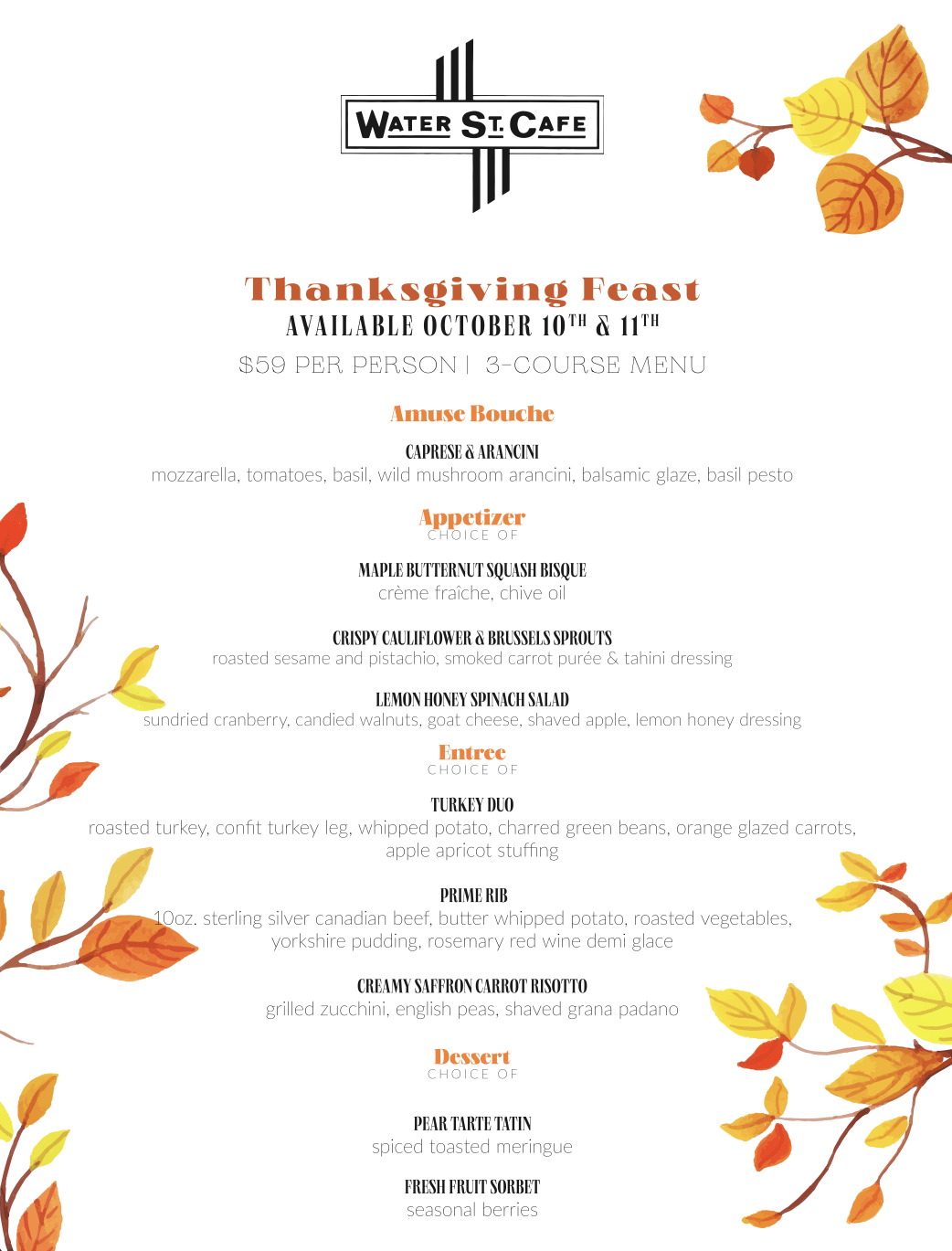 Reserve your table online!
HALIBUT FEST IS ON NOW!
Our first ever Halibut Fest is on now and it's making a splash! Swim on by to try it for yourself until October 8th. You can view the menu on our website, Facebook, or Google pages. Reserve your table online.
~
WE'RE GOING TO BE FAMOUS… AGAIN!
WE WILL BE CLOSED FOR A FILM SHOOT SEP. 29, 30, AND OCT 1.
REGULAR BUSINESS HOURS RESUME OCT 2.
NIGHTLY MUSIC AT THE 2ND FLOOR GASTOWN!
Follow @2ndfloorgastown on Instagram and Facebook for all shows and details.
Join us for nightly music plus Jazz Brunch Sundays!
We look forward to hosting you.
You are appreciated!
Information and inages courtesy of the restaurant.