An artful culinary collaboration at
Mission Hill Family Estate
Excite your senses with the VISA Infinite dining experience. A collaboration between Mission Hill Winery Terrace Restaurant Exectuive Chef Patrick Gaylor and Teatro Group Chefs Matthew Batey and David Leeder.
This Summer we're sharing the most deliciously sun-ripened flavours of the season with an irresistible collection of special chef-curated dining experiences, and we also travel to Wine Country for a taste of life amid the vines.
Intimate. Unique. Delicious. Every Visa Infinite dinner tells a story. What will yours be? Visit visainfinite.ca for details.
"If the valley thrives, we thrive. We're dedicated to the sourcing and promotion of local, sustainable, seasonal food. This approach lends itself to a light-handed manner of preparation that respects the character of the ingredient and where it is  grown.!"
Chef Patrick, Executive Chef
About this Visa infinite Dining series In-Person Experience
Mission Hill Family Estate is the spectacular setting for this dinner in wine country, as Executive Chef Patrick Gayler welcomes Teatro Group Chefs Matthew Batey and David Leeder for a collaborative feast among the vines. For Matthew Batey, this will be a homecoming of the most delicious kind as he returns to Mission Hill, where he was Executive Chef for five years, before moving to Calgary where he is now Chief Operating Officer / Director of Culinary for the Teatro Group. He will be joined by the group's new Executive Chef, David Leeder, who brings a globally refined perspective to the kitchen. For guests, this will be an opportunity to savour all that this ground-breaking winery does best, from its stunning architecture to its refined cuisine to its award-winning wines. The evening begins with a tour and exclusive tasting in the barrel cellar, followed by an outdoor reception with sweeping views of the valley. Guests are then seated under the breathtaking tapestry in the Chagall Room to enjoy the finest dishes from three chefs who revere the pristine produce and exceptional wines of the region.
Mission Hill Family Estate, Kelowna
Friday September 30 | 6:00PM
1730 Mission Hill Rd, West Kelowna
$200 per person
(Includes canapés, multi-course meal, wine pairings & gratuity; taxes extra.)
Get access to exciting culinary experiences from some of the finest restaurants across Canada. Experience an evening of cooking with renowned chefs, sommeliers and/or mixologists as they guide you through each course with wine/cocktail pairings for an evening of great food and entertainment.
ABOUT PATRICK GAYLER
Since 2014, Patrick Gayler has been Executive Chef at Mission Hill Family Estate. Previously, he was Executive Sous Chef at Victoria's Inn at Laurel Point, a member of Culinary Team Canada (2009 to 2012) and Restaurant Chef at Calgary's Catch
Restaurant. He has a passion for the fine ingredients of the Okanagan Valley, and for pairing them with Mission Hill Family Estate's exceptional wines.
ABOUT MATTHEW BATEY AND DAVID LEEDER, TEATRO
Matthew Batey grew up in the Okanagan Valley and spent five years as Mission Hill's Executive Chef before passing the torch to Gayler. He has successfully represented Canada in several international culinary competitions, garnering many gold medals and one World Championship. He is now Chief Operating Officer / Director of Culinary of Calgary's Teatro Group, overseeing operations at its seven restaurant properties, including the crown jewel, Teatro Ristorante.Teatro's newly appointed Executive Chef David Leeder hails from Edmonton, but for the better part of a decade has cooked with some of the best chefs in the world including: working at the three Michelin starred Restaurant Martin Berasategui in Spain; under Rene Redzepi at Noma in Copenhagen; and Michelin stared Frenchie in Paris.
About the Terrace Restaurant
Everything we do is connected to the valley. The menu we create, our kitchen's intention, and how we source ingredients are all focused on one thing: To celebrate the Okanagan Valley.
There are four elements that guide everything we craft. Locality: we look to the estate, valley, and province to gather your food. Seasonality: the plates we serve you are plates that are greatest at that moment. Simplicity: quality ingredients need less manipulation. Resourcefulness: by using everything we take, we can sustain the valley.
This ethos is at the centre of everything we do, especially the sourcing and promotion of local, sustainable, seasonal food. Mission Hill Family Estate's organic growing practices stretch beyond the vineyards, into our estate garden, orchard, and composting program.
Your plates are best paired with wine and enjoyed on the Terrace Restaurant, looking over the Okanagan Valley. By working closely with the winemaking team, we are able to craft dishes that enhance or complement certain wines. Your plates, pairings, and view are designed to immerse you in the Okanagan Valley.
What is beautiful today, might not be tomorrow. Our menu reflects the seasonality of the Okanagan Valley — you'll find different dishes depending on the time of year.
Using in-season ingredients allows us to take a light-handed manner of preparation that respects the character of the food and where it is grown.
If you know where to look, you can find a myriad of edible flora growing in the Okanagan Valley. Our foraging partners bring us rare ingredients found within the region like edible flowers, wild lilies, and seasonal mushrooms.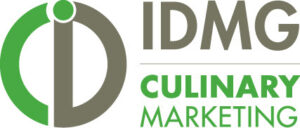 Information and images courtesy of VISA Infinite.