Exclusive Wine Dinner at the Hollyburn Country Club
Hollyburn Country Club will again host Vanessa Vineyard for a memorable evening of superb dining paired with excellent British Columbia wines. Back by popular demand, please join our winemaker Howard Soon at the Hollyburn Country Club for another exclusive five-course winemaker's dinner.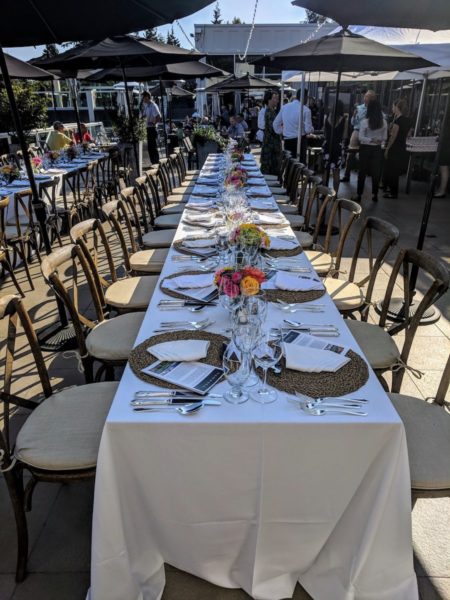 In attendance will be Howard Soon, Vanessa Vineyard's Winemaker, and Suki Sekhon, Vanessa Vineyard's Owner and Founder and long standing Hollyburn member. 
Don't miss this exclusive opportunity to meet and mingle with Howard and Suki while enjoying a five-course dinner by Chef Dino Renaerts.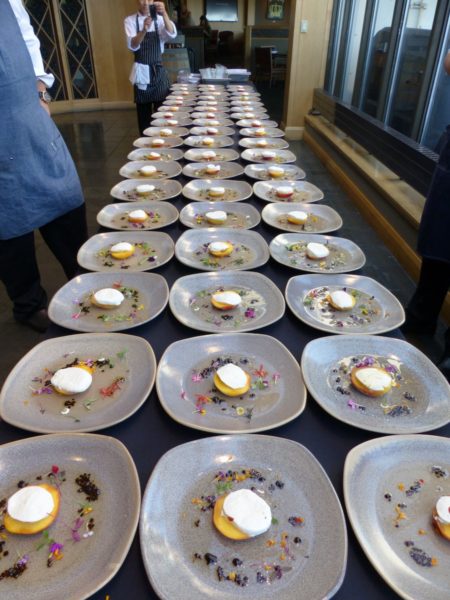 Dine on Salmon Crudo, Potato Gnocchi with Truffle and Beef Tenderloin, all paired with classic Vanessa Vineyard wines. Each pairing has been crafted by Chef Dino and Howard to highlight each of the wines.
Reception
light canapés served with Bubbly
1st course
Melon & Cucumber Bisque
chilled side stripe prawns and summer blossoms
Paired with Vanessa Vineyard's Viognier
2nd course
Salmon Crudo
summer berries, roots and crispy pommel pail 
Paired with Vanessa Vineyard's Rosé
3rd course
Potato Gnocchi with Truffle
wild mushrooms and bacon
Paired with Vanessa Vineyards' Right Bank Merlot
4th course
Grilled Beef Tenderloin
sun choke puree and red wine jus
Paired with Vanessa Vineyard's Cabernet Franc
Dessert
Chocolate Crema
mascarpone cream and amaretti
Paired with Vanessa Vineyard's Syrah 2015
Limited seats available.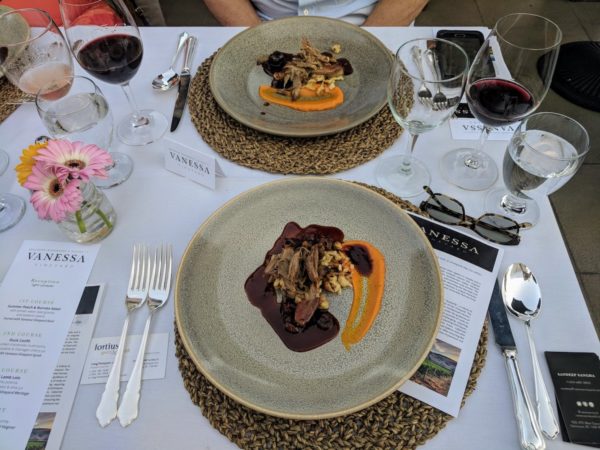 Wednesday, July 24
Reception 6 pm followed by Dinner at 7 pm
Hollyburn Patio  $125.00 /person (not including taxes or gratuity)
Reservations: Christin at CFiddelke@nullhollyburn.org
There is a 72 hour cancellation policy in effect
Hollyburn Country Club, 950 Cross Creek Road, West Vancouver, BC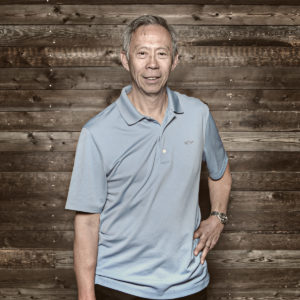 A living legend, for over three decades Howard Soon has been on the leading edge of winemaking innovation. Originally a brewmaster, a taste for more creativity saw him join the fledgling BC wine industry in 1980. Shortly thereafter, Howard began establishing milestones in BC wine, becoming the first to release a series of single vineyard designated wines, amongst innumerable other benchmarks. His collaborative relationships with growers led him to Vanessa Vineyard in 2006, where working with our viticulture team, he oversaw the planting of our vineyard. He subsequently purchased the vast majority of our grapes for his highly-acclaimed Sandhill Vanessa Vineyard wines. In 2017 Howard "retired" to "go back to the workbench" as he coins it, focusing on truly small lot winemaking as Master Winemaker for Vanessa Vineyard.
Howard Soon has been named a Member of the Order of Canada. He was named for his leading role in shaping, expanding, and elevating British Columbia's wine industry. His 37 consecutive vintages make him the longest serving winemaker in Canada and he's still at it as the Master Winemaker at Vanessa Vineyard in the Similkameen Valley. Howard led the @alumniubc Travel Club's trip to Portugal in 2018 and is the study leader for the March, 2020 Beaune and Rhone River Wine Cruise.
The Order of Canada recognizes outstanding achievement, dedication to the community and service to the nation and recognizes people in all sectors of Canadian society. The Order was created in 1967 by Queen Elizabeth II.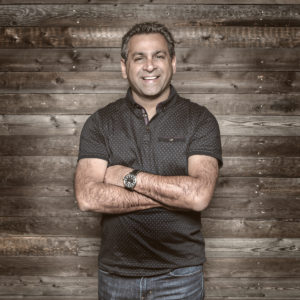 Helping businesses and charities grow, Suki is a tireless philanthropist and businessman. As President and CEO of CRS Group of Companies, Suki runs companies in Western Canada primarily related to commercial real estate, and is a champion for several BC non-profits. An advocate and fundraiser for numerous causes close to his heart includes BC Children's Hospital, Rick Hansen Foundation, Ronald McDonald House BC, and Special Olympics BC. A decade ago, he identified a unique opportunity to help another venture thrive, and acquired a rock strewn 220 acre piece of land for Vanessa Vineyard.
Information and images courtesy of Vanessa Vineyard.
Something is wrong.

Instagram token error.