BC Distilled Returns Saturday, April 4
Early bird tickets now available for Canada's premier artisanal distillery event
BC Distilled, the largest spirits event in Canada devoted exclusively to local artisan distilleries, returns Saturday, April 4, at the Croatian Cultural Centre. Tickets are now on sale!
This year's festival – the seventh annual edition – features appearances from 40 of our province's favourite distilleries. All participating distilleries will be pouring samples of their product. Plus, attendees can check out the Legacy Liquor pop-up shop – it has the best selection of BC spirits anywhere in the province – for one night only.
In addition to the main event on Saturday, fans of local spirits will have opportunities to sample at additional events in the week leading up to the festival:
BC Whisky Tasting hosted by Davin de Kergommeaux
BC Distilled is proud to host a BC whisky tasting on Wednesday, April 1, led by Davin de Kergommeaux, a drinks writer, public speaker and spirits judge, who is recognized as the world expert on Canadian whisky. de Kergommeaux will also be launching his new book,The Definitive Guide to Canadian Distilleries (co-written with Blair Phillips) at BC Distilled. Whisky tasting attendees may purchase signed copies of the book in advance of this exclusive event – at a reduced price. The whisky tasting will take place at the Beaumont Studios.
Distillers Dinner at Forage
Our 4th annual Distillers Dinner, at Downtown Vancouver's acclaimed Forage restaurant, takes place on Friday, April 3. Executive Chef Welbert Choi will feature six cocktail and spirit samples from BC distilleries, paired with six terroir-based courses. An optional cocktail reception preceding the dinner will be hosted at next door's Timber Gastropub, with a seventh distillery providing cocktails.
"Every year we're seeing more variety and higher-quality spirits produced in BC, which is gratifying to see," says founder Alex Hamer. "BC Distilled showcases the world-class capabilities of our province's artisan distilleries. Whether it's your first time attending or you're a veteran, you'll find something new and amazing to try."
2020 BC Distilled Participants:
Alchemist Distiller
Ampersand Distilling Company
Arbutus Distillery
Bruinwood Estate Distillery
Central City Brewers & Distillers
Copper Spirit Distillery
Devine Spirits
Fermentorium Distilling Co.
Forbidden Spirits
Gillespie's Fine Spirits
Legend Distilling
Macaloney's Caledonian Distillery
Mad Laboratory Distilling
Maple Leaf Spirits Inc.
Misguided Spirits
Monashee Spirits Craft Distillery
Montis Distilling
New Wave Distilling
Odd Society Spirits
Okanagan Spirits Craft Distillery
One Foot Crow Craft Distillery
Pacific Rim Distilling
Pemberton Distillery Inc.
Resurrection Spirits
Salt Spring Shine Craft Distillery Ltd.
Shelter Point Distillery
Sheringham Distillery Ltd.
Sons of Vancouver Distillery
Stillhead Distillery Inc.
The 101 Brewhouse + Distillery
The Dubh Glas Distillery
The Liberty Distillery
The Woods Spirit Company
Tofino Distillery
True North Distilleries Ltd.
Tumbleweed Spirits
Two Brewers Whisky
Wayward Distillery
Wiseacre Farm Distillery
Yaletown Distilling Company
BC Distilled
Saturday, April 4
Trade Tasting: 2:00 – 4:30pm
Public Tasting: 6:00 – 9:00pm
Croatian Cultural Centre, 3250 Commercial Drive, Vancouver
Early bird tickets are on sale now for $59.99
For more information and to purchase tickets, visit bcdistilled.ca/tickets
BC Distilled is grateful for the support of its sponsors: Craft Benefits Business, South Peace Grain, Legacy Liquor Store and The Alchemist.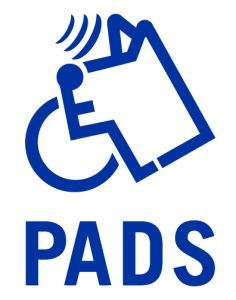 Pacific Assistance Dogs Society
BC Distilled is happy to continue its partnership with Pacific Assistance Dogs Society (PADS), who will be at the show with dogs and puppies for attendees to interact with. The festival will feature a silent auction generously supported by our exhibitors, as well as a 50/50 draw. Last year the festival raised close to $8,000 for the organization. Check out the latest news on our sponsored dog, Vesper.
Media release and images provided by Laura Serena, Serena PR. Forage dinner images: photo credit Leila Kwok.
[wdi_feed id="2″]