"In this series I'll share which B.C. wine pairs best with select recipes from the best chefs in B.C." 
Today the #TasteofThursday recipe comes from Dana Reinhardt of Cook Italy. An accomplished chef and instructor this recipe is perfect for the season. I can see why Dana says it is one of her favourites. I can't wait to try this one, paired with a favourite BC wine.
Lobster Mushroom and Butternut Squash Pappardelle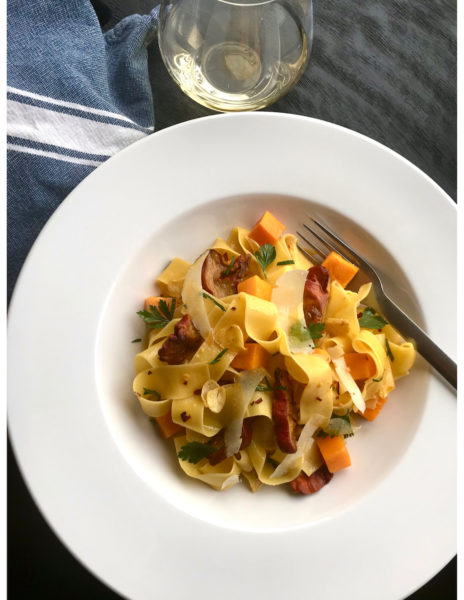 Serves 4
1 small butternut squash, peeled and cubed
3 tablespoons extra virgin olive oil
1 teaspoon kosher salt
500 grams dried pappardelle pasta
6 tablespoons extra virgin olive oil
1 pound fresh lobster mushrooms, cleaned and thickly sliced
4 tablespoons butter
1/2 teaspoon kosher salt
1 large shallot, finely chopped
2 cloves garlic, thinly sliced
2 salted anchovies, rinsed, bones removed and finely chopped
Pinch dried chili flakes
1 lemon, zest only
1/4 cup fresh Italian parsley leaves
1 cup Pecorino, grated
kosher salt to taste
One of my favourite fall recipes.  You can substitute ingredients to your taste.
Preheat your oven to 425F.

 

In a large bowl, toss the squash with the first 3 tablespoons of olive oil and kosher salt.

 

Lay the squash out on a large baking tray and bake for 15 minutes or until the squash is cooked through but not mushy.

 

Set aside.
Bring a large pot of salted water to a boil. Meanwhile, place a large sauté pan over medium-high heat. Add 3 tablespoons of olive oil to the hot pan. Add the lobster mushrooms, season with the kosher salt and sauté the mushrooms for about 3 minutes. Cook the pasta and drain, reserving some of the cooking liquid.

 
When the mushrooms begin to brown, turn them over and brown the other side.

 

Remove the mushrooms from the pan and set aside.

 
Add the butter and remaining 3 tablespoons of olive oil to the pan; then add the shallot, anchovies, chili flakes and garlic. Add the lemon zest.
Sauté for about 3 minutes and then add the mushrooms and squash back to the pan and toss to incorporate.

 
Add the cooked pasta to the sauté pan and turn and toss in the pan as much as you can to coat completely and reheat the pasta. Loosen the pasta a bit with some of the reserved starchy pasta cooking liquid and then add half of the grated Pecorino and the parsley leaves. Portion into pasta bowls and serve topped with an extra drizzle of good olive oil and the grated Pecorino.
Suggested BC Wine pairing:
Howling Bluff 2019 Sauvignon Blanc Three Mile Creek Reserve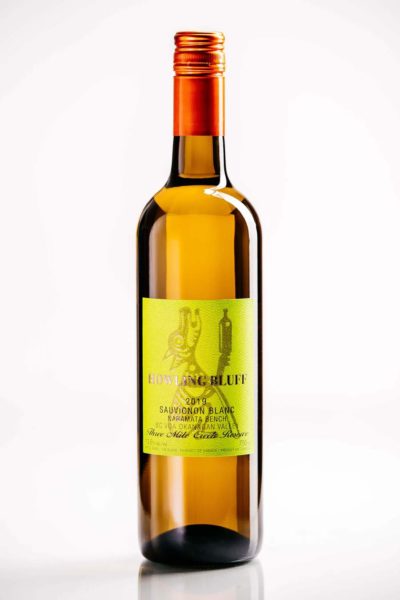 This is a complex Graves style white. Sixty percent of the juice was fermented in and aged four months in new French oak puncheons while the remainder was fermented in stainless steel. A modest volume of Semillon in the blend adds complexity.
NOSE: herbs and grapefruit with a subtle hint of smoky oak in the background
PALATE: bright grapefruit and a spine of minerality
PAIRINGS: butter poached lobster, Caesar salad, and crab cakes with tangy aioli
For a white I'd suggest Howling Bluff Sauvignon Blanc/Semillon (white Bordeaux blend). You need to try this one. About $20 at Save On. Loaded with flavour.  It would go nicely with the veg and contrast nicely withe the anchovies and the cheese. Sam Hauck, Wine Reviewer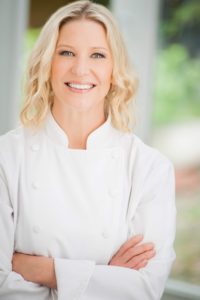 Dana began her career in the hospitality industry at the age of 12, spinning cotton candy and selling corn dogs at the PNE. Her father was in the wine importing business for many years and instilled a love of wine, food and travel.
Dana's culinary fate was sealed when, after managing several flagship Vancouver restaurants in her early twenties, she followed her passion into the kitchen, completing her formal chef's education at Dubrulle Culinary School and launching her extremely successful inaugural venture,Cellar Door Restaurant at Sumac Ridge Winery in the Okanagan.
To deepen her craft further, she completed an apprenticeship at the storied River Cafe in London, England, an experience that continues to fuel her creatively to this day. Inspired and emboldened by what she learned there, she returned to Vancouver and launched one of the most innovative and awarded small plates restaurants in Vancouver's culinary history, CRU.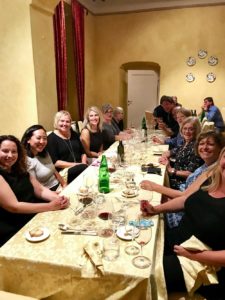 Join Chef Dana Reinhardt in exploring the incredible bounty of Lazio, Italy. The farm is covered with olive trees and vineyards and boasts a beautiful pool and vistas. This beautiful area is also home to many ancient Etruscan necropolis and ruins.
We will harvest seasonal produce and use meat from the heritage breed cattle, pigs and chickens located directly on or in proximity to the property. We will learn to make bread in the wood fire oven; master the tricks of hand-made pasta and forage for wild herbs and mushrooms in the surrounding woodlands.
Cook Italy website
Howling Bluff Estate Winery
Located within one of the world's best wine growing regions, the Naramata Bench in B.C.'s bountiful Okanagan valley, we are a family-owned estate winery that takes pride in growing our own vines and producing small lots of remarkable wines. We honour the authenticity of old world Burgundy varietals and apply innovative, new world techniques to optimize the quality of our winemaking.
Tasting notes, and bottle shot courtesy of the winery. All other images courtesy of Dana Reinhardt.