"In this series I will be sharing my take on which Wine pairs well with some inspirational recipes"
With Father's Day just around the corner I continue to be inspired by some dad favourites with a new wine pairing that I think your dad will love! I am revisiting this one because it is so easy – no cooking, just assembly required. Easy peasy!
Sauvignon Blanc wines is so versatile and this one is a delicious organic wine, the perfect Sauvignon Blanc wine to pair with the Tuscan Bean Salad.
Suggested wine pairing:
 Bonterra Organic Sauvignon Blanc 2020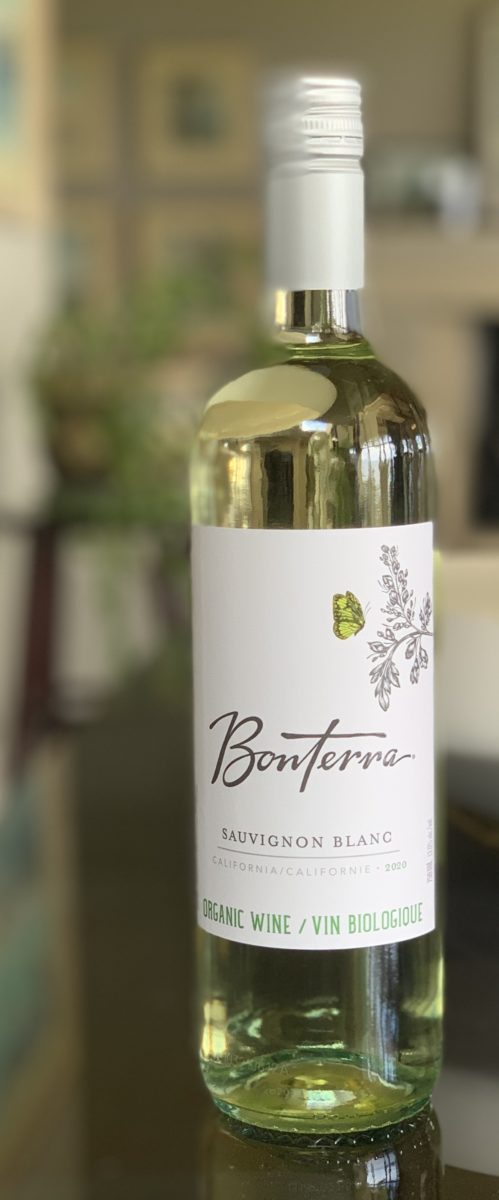 California
Crafted From Certified Organically Grown Grapes
VINEYARD NOTES
The 2020 vintage of our Sauvignon Blanc reflects a blend of organically-farmed vineyards throughout California. The growing season was cool and mild, which allowed the grapes to mature slowly and develop vivid flavor. An August heat spike accelerated ripening, creating a bright fruit character in the glass.
WINEMAKING NOTES
Following harvest in late August and early September, our Sauvignon Blanc fruit was destemmed and pressed. A slow, cool fermentation in stainless steel allowed the varietal's vibrant character to shine through. Before bottling, the wine spent a couple of months aging in stainless steel, without any oak contact, to preserve its fresh and inviting style.
TASTING NOTES
This lively Sauvignon Blanc opens with the unmistakable aroma of grapefruit, woven over an exotic thread of kumquat, cherimoya, mango and passionfruit. The expressive nose gives way to a crisp and lively palate, culminating in a mouthwatering finish.
JEFF CICHOCKI, WINEMAKER
90 Points, 2020 Vintage
Tasting Panel, July 2021
Floral notes persist on the mouth and are key to the profile of this spring garden of a wine. Hibiscus, honeysuckle, mango, and just-squeezed lime are gracefully "zippy."
Available at the following wine shops:
Berezan – Willoughby location www.berezanhg.com
Everything Wine – North Vancouver, River District – Langley and Abby coming soon
Neighborhood liquor.com – Tri-cities/Langley
Tuscan Bean Salad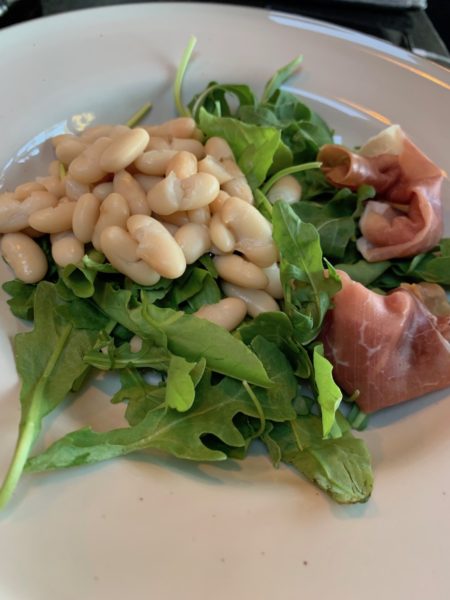 My version is super simple:
Ingredients:
farm or market fresh arugula
canned cannellini beans or white kidney beans
proscuitto slices (at room temperature)
parmesan cheese
croutons or tostini
top quality organic, extra virgin olive oil
good balsamic vinegar (sweetish)
sea salt
n order to get the most flavour from your parmesan do this first: Using a mandolin or potato peeler make parmesan cheese slices, set aside
Pour the beans into a colander and rinse well with cold water until the water stops foaming, leave to drain thoroughly
Add arugula to a plate or pasta bowl, add white cannellini beans to one side on top of arugula. Fold the proscuitto into rolls and place to one side on top of the arugula.
Dress with the best quality olive oil you can afford and sprinkle with the best quality balsamic vinegar you can afford. Add sea salt to taste. Add the parmesan cheese slices to the salad last, either before or after the dressing, to your taste.
Serve with warm focaccia bread or a crusty loaf of your choice with a dish of olive oil and balsamic for dipping.
Summertime when I don't want to cook but still crave something different and a bit special this is my go to dish. I love the combination of flavours, the beans are filling and who doesn't love proscuitto? It goes so well with the Bonterra Organic Sauvignon Blanc.

Organically farmed and masterfully made, Bonterra Organic Vineyards wines are crafted to be perfectly in tune with nature. A celebration of the vitality derived from organic cultivation, our wines re ect careful farming practices carried out on a dynamic network of estate and partner farms throughout California. Long before organic produce lled the shelves of neighborhood groceries, our dedicated team was committed to organic and Biodynamic farming because we passionately believe that farms teeming with biodiversity—encompassing vines, insects and wildlife, and healthy soils—yield better wines.
Uncompromising standards. Uncompromising wine.
At Bonterra, we'd never dream of making you choose between clean, safe wine and delicious, award-winning taste. Since 1987, we've been leading the way with wines that deliver on uncompromising standards for quality and purity you can trust. What's more, our regenerative farming and responsible practices bring you cleaner air, purer water and positive climate impact with every glass raised.
Why settle for clean when you can go beyond?
Climate Neutral. Now.
Our pioneering Climate Neutral certification + Bonterra Beyond Clean™ commitment ensure we've taken the full measure of our carbon footprint—from ground to glass, published it publicly for all to see, and committed to taking accountability, now.
As America's leading organic winery, anything less is not an option.
Organic Farming
Bonterra vineyards have been farmed organically since 1987, long before organic products were widely available in America. The inspiration for farming this way was simple: organic grapes produce the purest expressions of the varietals and land on which they are farmed. At Bonterra, we have a deep respect for the environment. Organic farming and regenerative practices enrich the biodiversity in our vineyards year after year.
VISIT BONTERRA ON THE WEB AT BONTERRA.COM EVERYTHING IN BALANCE. DRINK RESPONSIBLY. ©2021 BONTERRA VINEYARDS, MENDOCINO COUNTY, CALIFORNIA USA
Wine notes courtesy of the winery. wine images: MyVanCity I received complimentary wine to facilitate this feature.