Created by newly appointed chef de cuisine Catherine Stewart, Tableau's three-course Dine Out Vancouver menu will showcase her own take on fine French bistro derived from her time spent cooking in Michelin-starred restaurants throughout France. Guests can look forward to enjoying Tarte Sablé au Parmesan (confit vegetables tart and winter salad), Cabillaud & Moules (local BC ling cod with Salt Spring Island mussels, baby nugget potatoes, saffron lobster bisque and water cress salad), Crème au Citron (lemon curd brûlée with berry compote and shortbread) and much more. $45 per person with custom wine pairings available*.
Reservations:
 Call (604) 639-8692 or book online at 
https://www.dineoutvancouver.com/restaurants/
DINE OUT 2019
Tableau d'Hôte
Hors d'oeuvres
TARTE SABLÉ AU PARMESAN
confit vegetables tart,
winter salad
Laughing Stock Pinot Gris $11
Or
COUNTRY PORK TERRINE
winter salad
Joie Pinot Noir $12
PLAT PRINCIPAUX
FRICASSÉ DE POULET À LA CRÈME
olive oil and herb marinated potatoes,
winter root vegetables
Meyer Family Chardonnay $11
Or
CABILLAUD & MOULES
local B.C. ling cod with Salt Spring Island mussels,
baby nugget potatoes, saffron lobster bisque,
water cress salad
Le Vieux Pin "Ava" $14
DESSERT
CRÈME AU CITRON
lemon curd brûlée,
berry compote, shortbread
Mission Hill Late Harvest Vidal $11
Or
FONDANT AU CHOCOLAT
orange cognac chantily cream
Burrowing Owl "Coruja" $9
$45
*Price is per person and does not include wine pairings, taxes or gratuities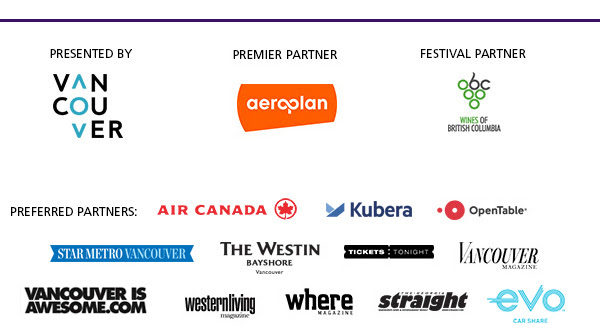 Media release and image provided by Amanda Harris, Camber Communications. Image photo credit: Tracey Ayton.