I think the Vancouver Fish Company was the biggest surprise of the evening when us media types did a grand tour of three Granville Island restaurants participating in Dine Out Vancouver Festival starting January 18 and running until February 3, 2019.
And a very pleasant surprise it was. Clearly the Vancouver Fish Company knows seafood and how to prepare some fabulous fare. "Home of Amazing Seafood and West Coast Hospitality" is their mantra and I would concur. Although we enjoyed just a sampling of each dish it was enough to recommend Vancouver Fish Company as a "must visit" during Dine Out Vancouver Festival. We suggest you make your reservation without delay.
I was especially impressed with the number of excellent BC Wines available and suggested for pairing. Both the wines and the dishes are very good value.
Reservations are available at www.dineoutvancouver.com
Vancouver Fish Company
Choose one item from each Course $45.00 per Person
1st Course
VFC Seafood Chowder
fresh seafood & clams, bacon, thyme cream
Suggested wine pairing Mission Hill Estate Series Chardonnay 2016  $11/$16
VFC Maple Walnut Prawns
lightly tied tempura prawns, Yuzu mayo spiced walnuts, toasted sesame Togarashi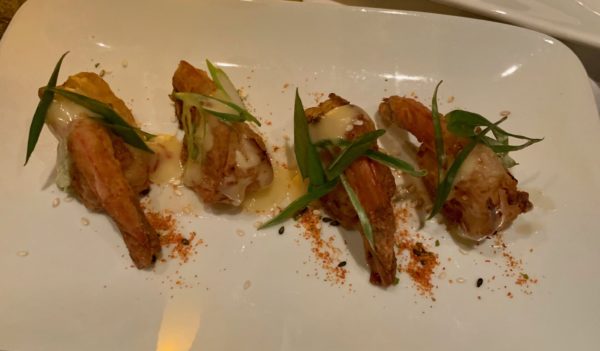 Suggested wine pairing 50th Parallel Riesling 2016  $9/$14
Organic Beet Salad
Klipper's Farm organic beets, toasted pistqaachios, baby arugula, avocado rosemary vinaigrette, shaved parmesan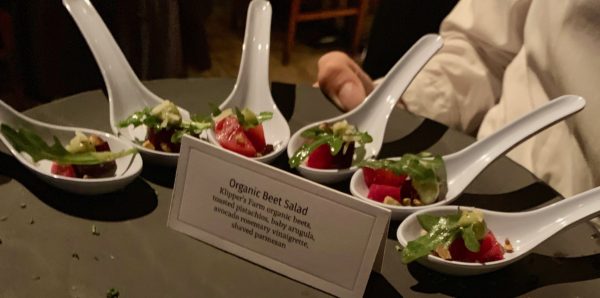 Suggested wine pairing Dirty Laundry Rosé 2017   $9/$14
2nd Course
Poached Atlantic Lobster
whole Nova Scotia lobster, Klipper's Farm organic egetables, garlic roasted potatoes, drawn butter
Suggested wine pairing Perseus Select Lots Chardonnay 2016   $12/$17
Seafood Hot Pot
Rock & blue crab, pink scallops, prawns, mussels, clams, baby Yukon Gold potatoes, corn, saffron fennel sage, garlic toast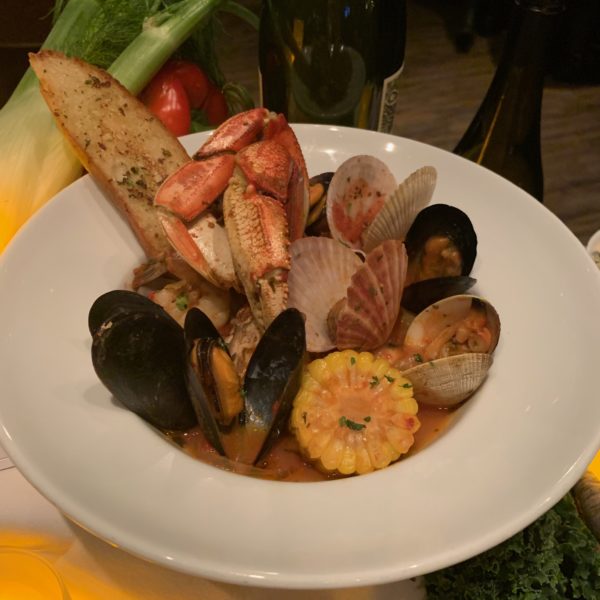 Suggested wine pairing Burrowing Owl Pinot Gris 2016   $12/$17
Surf & Turf
6 oz Alberta Striploin, scallop & prawn skews, confit garlic whipped potatoes, roasted acorn squash Klippe's Farm organic vegetable medley, celeriac puree, red wine jus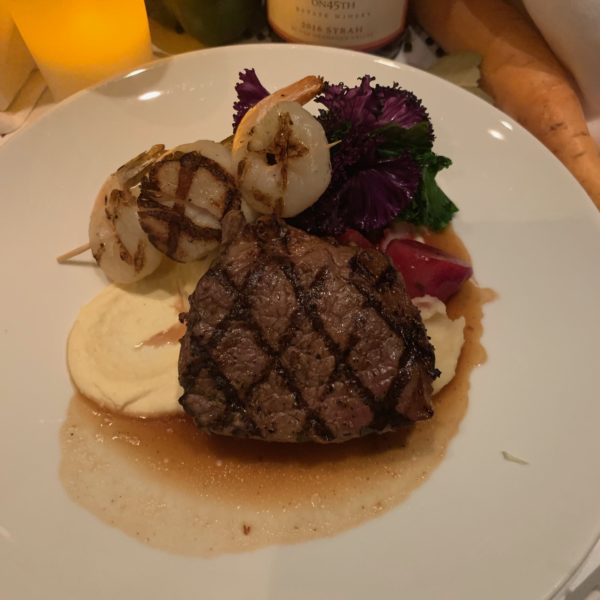 Suggested wine pairing Adega Syrah 2017   $11/$16
3rd Course
New York Cheesecake
traditional cheesecake, strawberry compote, chantilly cream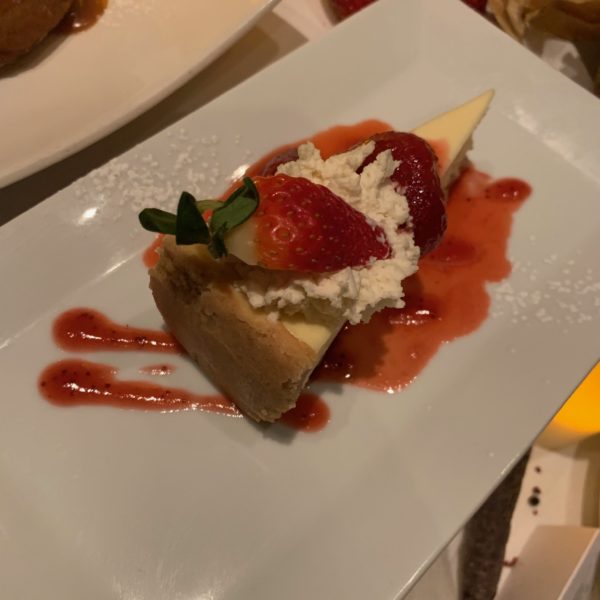 Suggested wine pairing Taylor Fladgate Tawny Port 10 Year   $18
Apple Tarte Tatin
caramel Granny Smith apples, vanilla gelato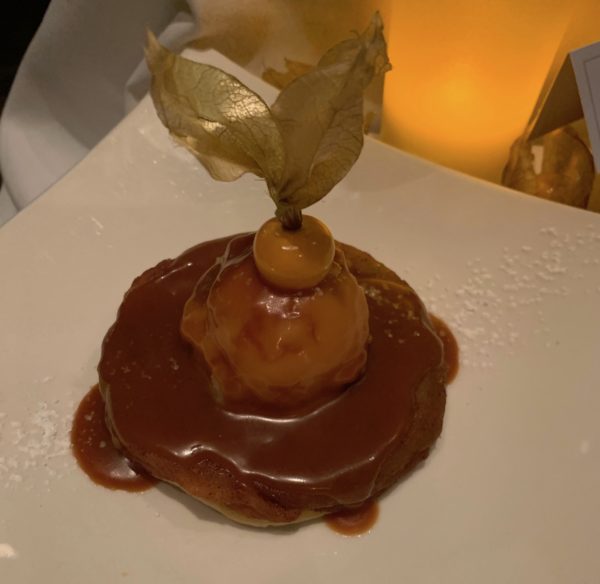 Suggested wine pairing Hester Creek Late Harvest Pinot Blanc 2016  $13
Now go make your reservation while seatings are still available. Click here to reserve.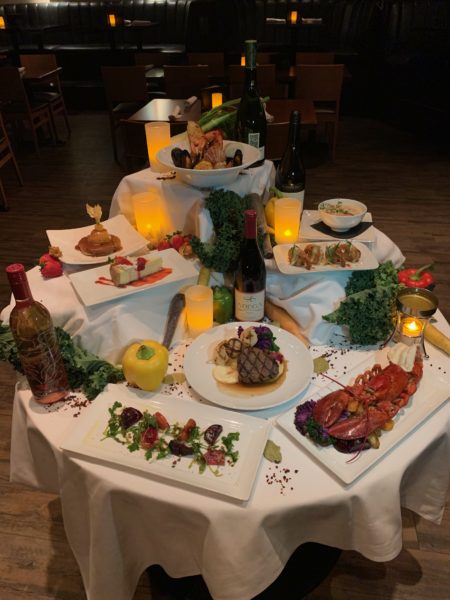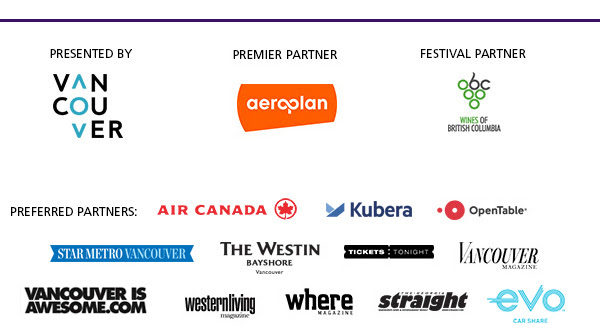 Thank you to the Vancouver Fish Company who hosted media to facilitate this review. I received delicious samples and complimentary wine. All opinions are my own. A gratuity equal to 18-20% of the value of the dinner left with thanks to the team at Vancouver Fish Company.
[wdi_feed id="2″]