The first session of the new year for our wine tasting group marked a special occasion.   It was their fortieth anniversary.  Of the original ten members, three are still a part of it. I have only been a part of the group for a couple of years.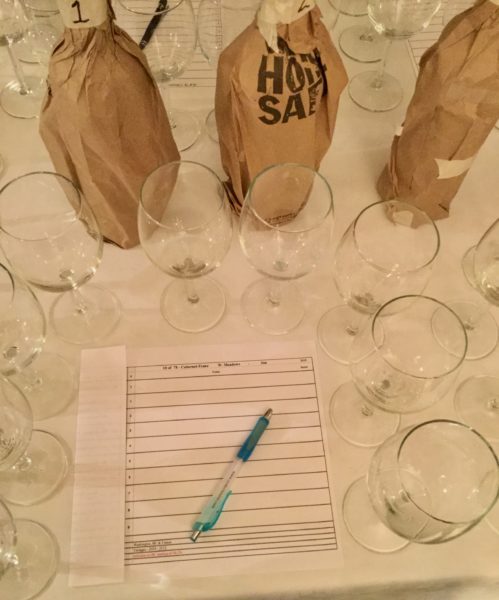 Our tastings are always done blind (bottles wrapped in brown paper bags).  All we knew was that founding member Wayne Meadows, organized a flight of Cabernet Franc from BC, Washington and France and that the wines were from vintages 2009 – 2012.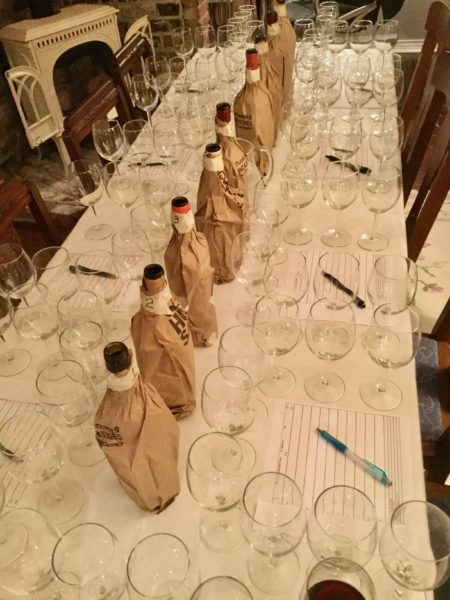 The wines all showed typical varietal character – black currant, dusty, earthy, leafy, licorice, pepper, plum, raspberry, spicy, violets, smoke, toast and tobacco leaf among other notes.
Here is the list of the wines we sampled: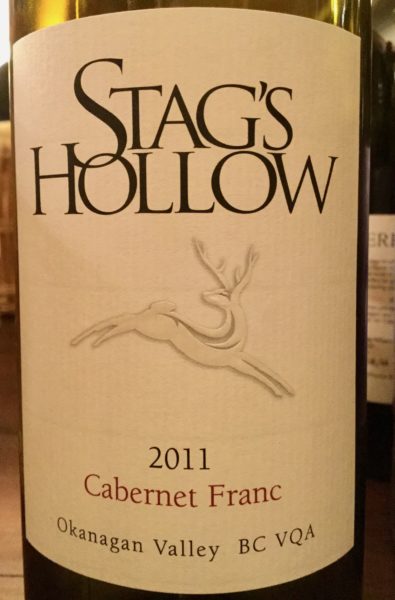 Taster                                 2011 Stag's Hollow                 Okanagan Falls, BC                 $28.00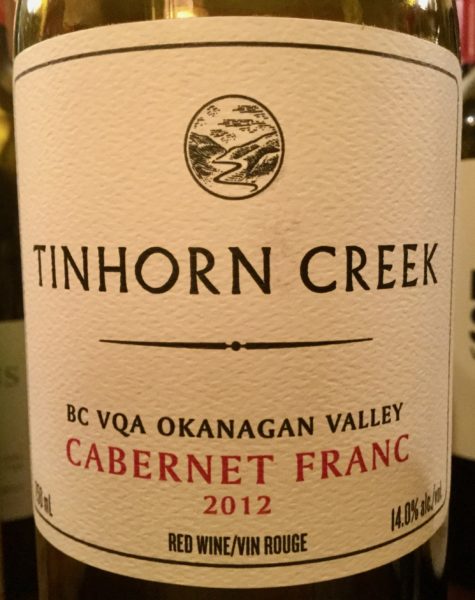 2012 Tinhorn Creek             Oliver, BC                                $28.00
                         2009 Harbinger                    Port Angeles, Wash                $30.00 (USD)3.                2011 Fort Berens                 Lillooet, BC                              $32.15

4.      2011 Nichol Vineyard          Naramata, BC                         $33.75

5.                           2011 Burrowing Owl           Oliver, BC                                $44.99

6.                                 2011 Hester Creek               Oliver, BC                                $34.09

7.                    2011 Bernard Baudry           Loire, France                           $31.09
8.                           2011 Black Sage                   Summerland, BC                     $24.039.                                       2011 Eau Vivre                     Similkameen Valley, BC          $22.00

Our group uses a 20 – point system and while individual members had a range of scores and some clear favourites, the group averages were very close indeed with only slightly more than a one – point difference so it would be pointless to pick a group winner ( I had a very slight preference for the Tinhorn Creek, Fort Berens and Eau Vivre wines).  The only thing worth noting is that the French wine was the lowest (by 1.5 points).

The interesting thing about this tasting was that with an average age of 8 years, there was still noticeable tannins in many of the wines.  While certainly very appropriate with food, they could all continue to age well.

Traditionally, this variety has usually been regulated to playing a supporting role in Bordeaux blends.  It is only in recent years, that winemakers have realized its potential as a standalone wine.    During my trips to the Okanagan, several principals and winemakers have told me that Cabernet Franc seems to have a special affinity for BC, so plantings are likely to grow.  Do yourself a favour and look for a bottle of BC Cabernet Franc.  I'm sure you will be pleasantly surprised.

(Interestingly enough, at an event I attended earlier in the day, I was able to sample three other BC Cab Franc wines, all new vintages, from Rust, Synchromesh and Mission Hill.  The grapes for these wines came from three different regions.  All were impressive, yet each showed its own character.)

(All photos – Sam Hauck)

Something is wrong.


Instagram token error.