Recently Vanessa Vineyards hosted an evening of wine tasting and small bites for pairing exclusively for their Wine Club members.
It was a lovely evening of tasting Similkameen wines in a friendly atmosphere with fellow wine lovers. Membership in a wine club is the best way to purchase wines. Wineries provide their newest releases that can be enjoyed now and also those that are perfect to cellar. In addition many wineries release "Library" wines or reserve a particular wine that is "exclusive" to wine club members.
This evening was an opportunity to meet Master winemaker Howard Soon and winery owner Suki Sekhon in a casual and comfortable setting and taste Vanessa wines in the best way, paired with small bites that enhance the wine tasting experience.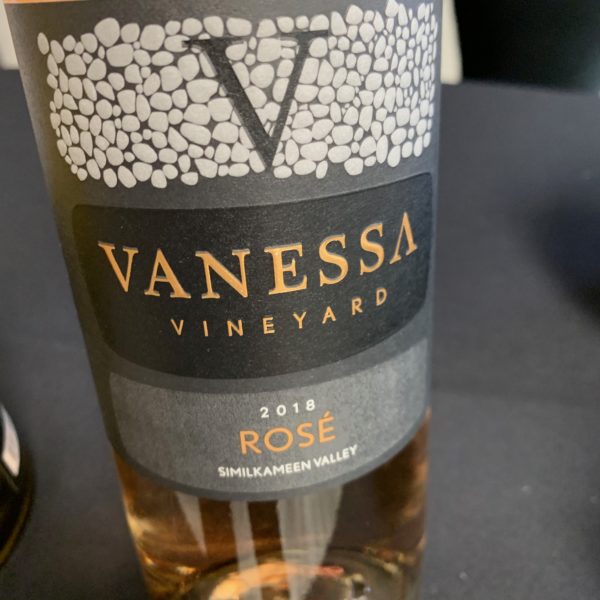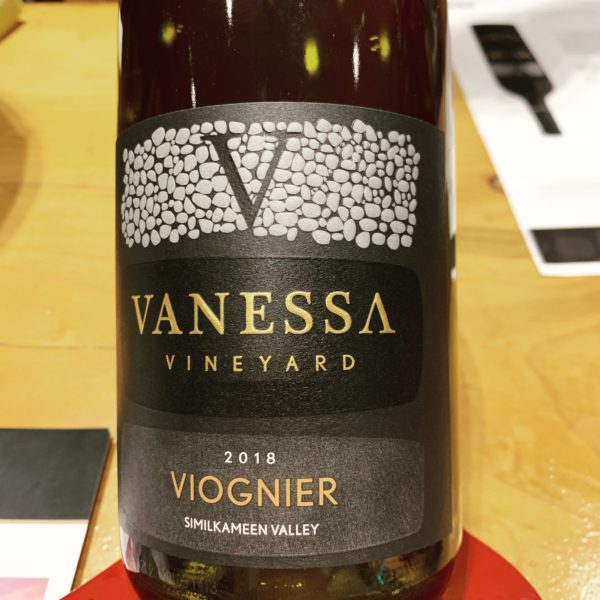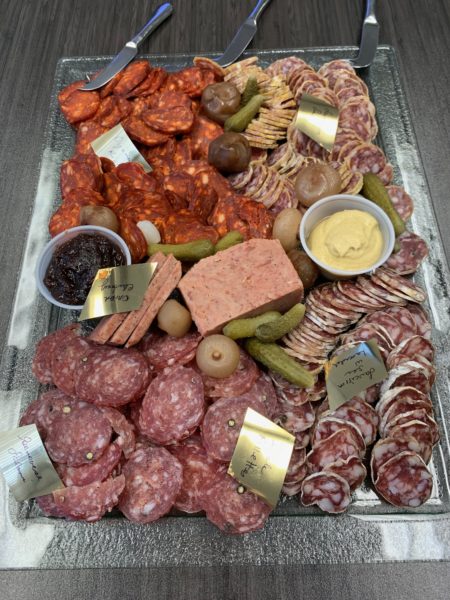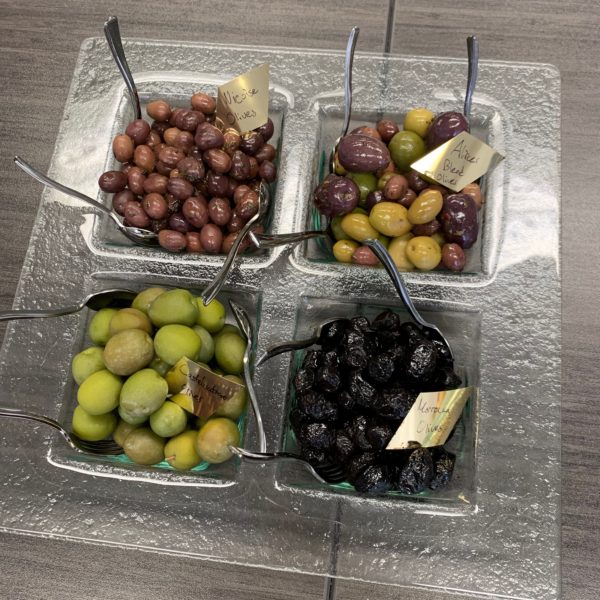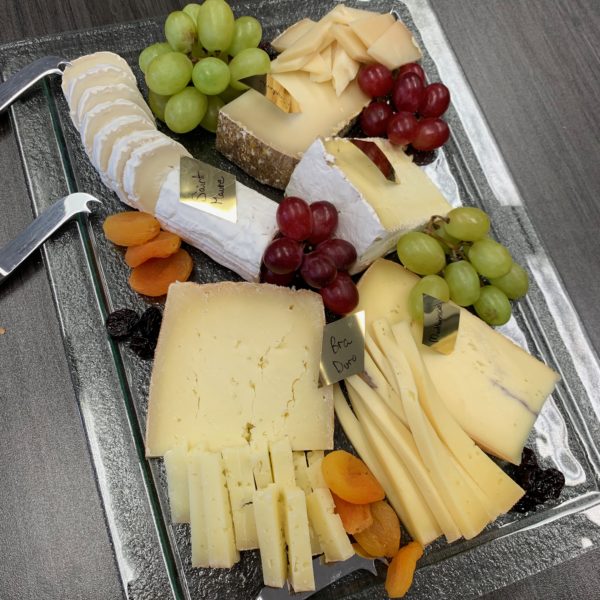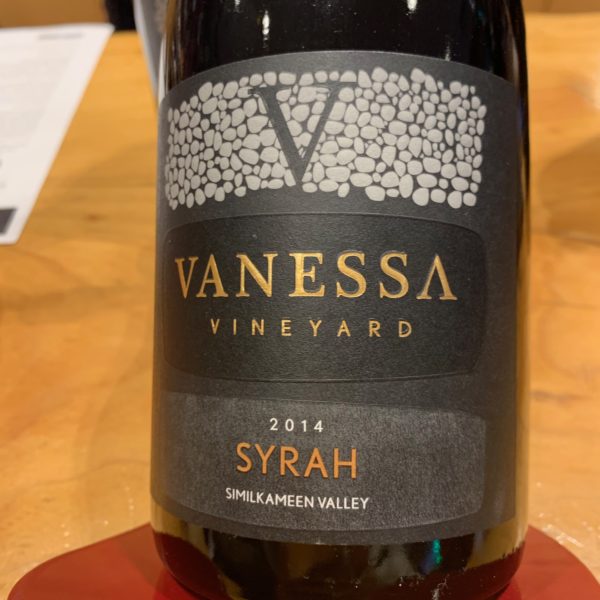 Syrah 90% / Viognier 10%
Syrah Clone 100 Côtes du Rhône, France
Cases Produced 425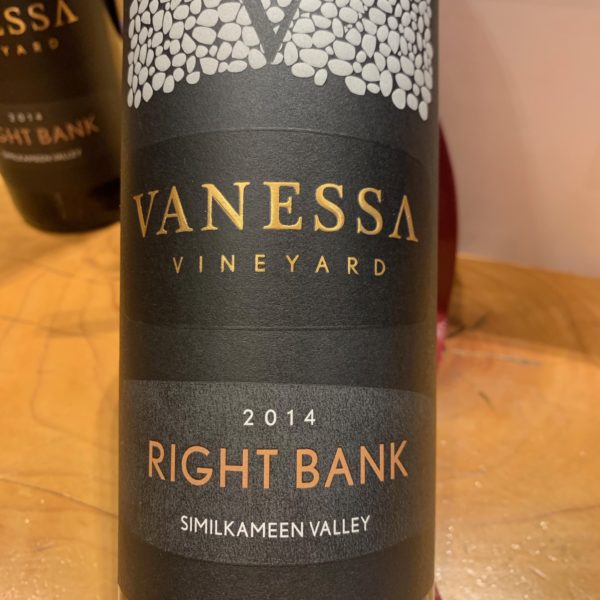 Merlot 77% / Cabernet Franc 14% /
Cabernet Sauvignon 9%
Merlot Clone 181 Bordeaux, France
Cabernet Franc Clone 331 Pyrénées-Atlanliques, France
Cabernet Sauvignon Clone 169 Bordeaux, France
Cases Produced 1,090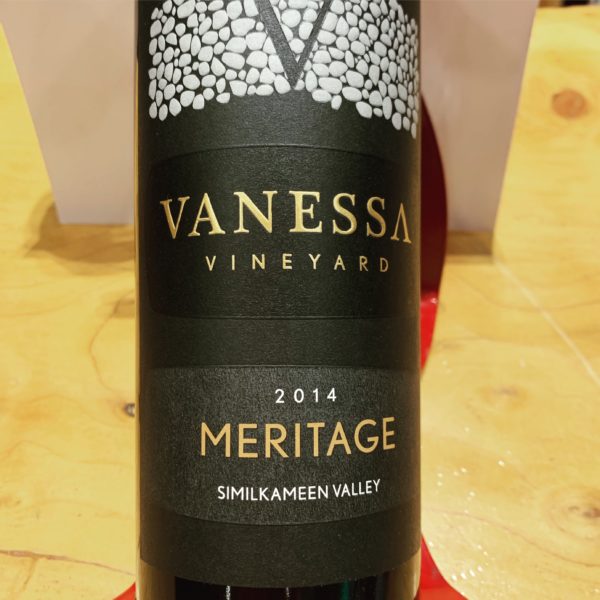 Cabernet Franc 37% / Cabernet Sauvignon 35% / Merlot 28%
Cabernet Sauvignon Clone 169 Bordeaux, France
Merlot Clone 181 Bordeaux, France
Cabernet Franc Clone 331 Pyrénées-Atlantiques, France
Cases Produced 775
THE WINE CLUB ADVANTAGE
Acquire wines which are not available in any liquor or wine stores
Invitation for The Wine Club member & three guests to our biannual private club parties
Unlimited complimentary private tastings for The Wine Club member & their guests in our stunning Similkameen winery tasting room
Access to limited production magnums & library wines
Seasonal club newsletters
Specially crafted recipe pairings from our restaurant partners
No membership fee
About Vanessa Vineyard
When one of the owners first visited the property, he noticed the pasture was covered in butterflies and from this he took the Greek word for butterfly, Vanessa, as our vineyard name.
On the advice of respected vineyard developers Robert Goltz and Richard Cleave, a decision was made to fully commit to transforming the site into a vineyard dedicated exclusively to red wine grapes due to the Similkameen Valley's favourable climate and the site's ideal growing conditions. A team of advisors assisted in choosing the best clones and rootstock for our site based on its microclimate and terroir.
Due to the quantity of rocks that were on the site, the vineyard development was initially challenging. Although at first viewed as burdensome, the rocks became a key asset for the soils. The rocks act to stress the vines while allowing the day heat to be harnessed and imparted throughout the cooler nights. Additionally, the gentle sloping hillside and southwest exposure of the site are optimal for the vines as they directly benefit from the afternoon sun, which contributes to the lengthening of the growing season and the production of intensely ripe fruit. With these factors the fruit is able to capture the minerality of the soils on which it grows that are unique to the land, and allows Vanessa Vineyard to produce fruit of the highest quality, with flavours and minerality that are distinctive.
Our vision is to produce only the highest quality grapes that reflect the terroir on which they grow and, in time, to become one of the best red sites in Canada. For the first five years we were exclusively grape growers, selling our high quality fruit to a select few wineries in British Columbia. In 2012, the decision was made to begin producing small quantities of premium wine. We hope that by using only 100% estate-grown fruit in the making of our wines that we can properly represent the Similkameen Valley and strengthen its reputation as what EnRoute Magazine calls one of the "world's five best wine regions you've never heard of ".
We are committed to achieving uncompromising quality and production efficiency and, most importantly, to respecting the land on which we operate. We aim to bring innovation to the Similkameen Valley, and build a strong reputation in the wine industry through our standard of quality and environmental consciousness.
– Howard Soon, Master Winemaker
A living legend, for over three decades Howard Soon has been on the leading edge of winemaking innovation. Originally a brewmaster, a taste for more creativity saw him join the fledgling BC wine industry in 1980. Shortly thereafter, Howard began establishing milestones in BC wine, becoming the first to release a series of single vineyard designated wines, amongst innumerable other benchmarks. His collaborative relationships with growers led him to Vanessa Vineyard in 2006, where working with our viticulture team, he oversaw the planting of our vineyard. He subsequently purchased the vast majority of our grapes for his highly-acclaimed Sandhill Vanessa Vineyard wines. In 2017 Howard "retired" to "go back to the workbench" as he coins it, focusing on truly small lot winemaking as Master Winemaker for Vanessa Vineyard.
Note: The 2018 Rosé and 2018 Viognier are not yet on the Vanessa website. Limited quantities and varietals are available in Vancouver exclusively at Marquis Wine Cellars.
[wdi_feed id="2″]