portfolio fall 2019 
"wines that are made for commercial purposes and exist merely as 
products have their place alongside all such commodities: soda, 
breakfast cereal, vacuum-cleaner bags. they can be enjoyable and 
useful, but they don't matter"
We enjoyed this wine on the Labour Day weekend but it's worth mentioning again. Here is my review from earlier in September, 2019.
Having escaped the city yesterday afternoon to have an extended long weekend we are feeling a tad adventurous so this is a new wine for us to try. Cabernet Franc Rosé Okanagan Valley BCVQA Whole cluster basket press, 100% organic farmed, 17 hour skin contact, stainless steel, wild ferment, natural malo, bottled unfined and unfiltered 400 cases, pleasant fruity aromas with a crisp taste, goes down smooth, quite clear for unfiltered and a charmingly amber colour, enjoyable.
BAMBINO 
2018 Cabernet Franc Rosé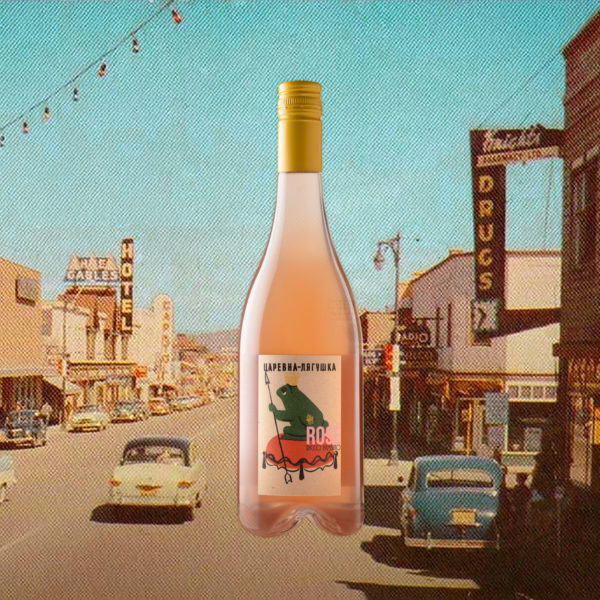 Cases Made: 400 Vineyard: Sekhon Vineyard Soil: Eolian Veneer over Glacial Till of Loamy Sand Appellation: BC VOA Okanagan Valley
Winemaking: Organically farmed Cabernet Franc from Sekhon Vineyard in Osoyoos our Cabernet Franc was hand harvested on November 1st 2018 and macerated on skins for 17 hours. The grapes were basket pressed and underwent Indigenous Alcoholic fermentation in stainless steel tanks where it aged on gross lees for 5 months prior to being bottled unfined. (due to the lack of chemical manipulations our wines may appear cloudy or contain sediments, this is not a fault. Please store in a cool place) 
Tasting Notes: Take a picture of it, make sure the sun is glinting brightly off the beautiful glass and bottle, splash it up into the air a bit, type #adifferenttypeofwinery into the caption, smile, be happy, and appreciate the intricate delicacies. We beg you to convince us this is not your new favourite Rosé. 
Aging Vessel: Stainless Steel 
Retail Price: $29.00
I'm not sure how we did it but we managed to wait until Thanksgiving weekend when ten of were together (thankfully four of the ten were kiddies so less sharing!)
This was the perfect brunch wine and we paired it with old school waffles, Belgium waffles* (hubby splurged on a new waffle iron from Williams & Sonoma for Christmas 2018), raspberries, strawberries, melted butter, maple syrup, whip cream and bacon, sausages, scrambled eggs. *Personally I'm not a fan of Belgium waffles and it seems ridiculous to have two waffle irons going, but some how we always manage to make it work. Maybe it's all about the wine.
Yummy, fruity, off dry and so good with this family brunch. Everybody loved this wine.
RICCO W BAMBINO 
2018 Crooked Crown Pétillant Naturel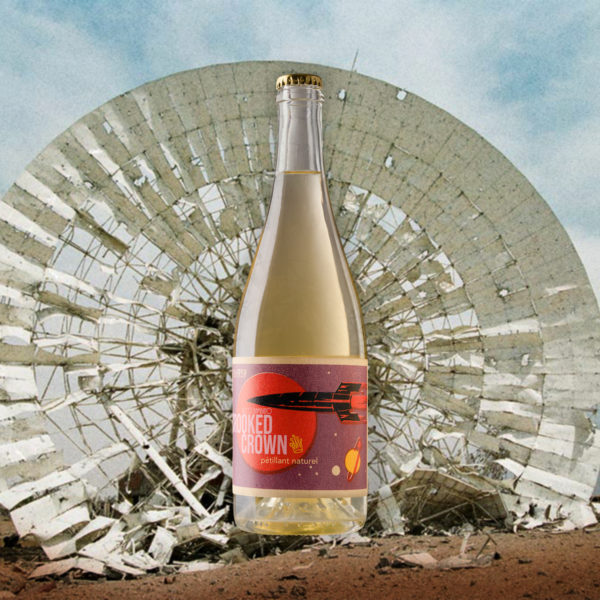 Cases Made: 135 Vineyard: Gold Hill Vineyard Soil: Alluvial & Glacial Sandy Loam Appellation: BC VOA Okanagan Valley 
Winemaking: Sustainably grown our Méthode Ancestrale Chardonnay was hand harvested on September 6th 2018 and whole cluster basket pressed into concrete vessel. The wine experienced spontaneous fermented prior to being bottled at the appropriate sugar level(24g/ I) where it finished alcoholic fermentation. Aged on lees for 5 months this Pétillant Naturel was riddled and disgorged without any dosage. 
(due to the lack of chemical manipulations our wines may appear cloudy or contain sediments, this is not a fault. Please store in a cool place) 
Tasting Notes: Our Crooked Crown Pétillant Naturel will guide you through an exploration of celestial notes that will engage your palate and send you through an interstellar night flight to Venus. 
Aging Vessel: Concrete 
Retail Price: $39.00
Ricco Bambino is a low intervention, boutique winery producing expressive, small batch offerings from organic grapes, without additions of commercial yeasts or filtering agents and minimal additions of SO2. 
Less than a year after launching their flagship tasting room in downtown Kelowna, Ricco ambino opened its crooked crown vineyard, their second location in Oliver, where they grow organic varietals for their natural sparkling wine, skin contact whites and concrete aged reds. It also houses their production facility, where the magic happens under the watchful eye of winemaker Sébastien Hotte.
Founder Jason Alton, a Kelowna native, spent over 20 years in Australia leading the fashion industry. after falling in love with low intervention wine, he decided to sell his Sydney based company and move home to pursue his lifelong dream of creating a winery that reflects his passion for honest wine with 100% transparency in its vinification. these values are the core of Ricco Bambino's approach to crafting lovable, electric and terroir-driven wines.
On a side note – the Stable House now sells the Ricco Bambino Refosco, an exclusive and extremely small batch wine and probably the only Canadian Refosco produced! They also crafted a Nebbiolo, available at the winery only.
Remember sometimes anticipation makes the tasting all the better.
All information in bold captioned paragraphs and images courtesy of the vineyard. My personal notes in italics. Information provided by Gael Lackie, Boom Boom Beverages. I received these wines complimentary to facilitate this review. All opinions are my own.
[wdi_feed id="2″]