TASTES OF ROERO: Saffron Zucchini Tajarin with Arneis White Wine 
I am very excited to introduce you to Anna Savino founder of the Barolo Wine Club and ItaliaAnna Food & Wine Tours. It's been awhile since #TasteofThursday has been featured so this is a perfect re-introduction.
I first had the pleasure of meeting Anna in 2013 after we had connected on social media via Twitter and she was instrumental in finding a fabulous venue for a family member's wedding in Piemonte. Her local knowledge was invaluable for the bride who made all the arrangements by email and booked places sight unseen. Thanks to Anna's local knowledge and contacts everything; wine touring and Friday lunch, the rehearsal dinner, the civil ceremony, wine bar crawl, pizza for lunch at a local restaurant, dinner and reception at palas cerequio, dancing in the palas cerequio wine cellar and post wedding day brunch in La Morra.
Everything was perfect thanks to Anna!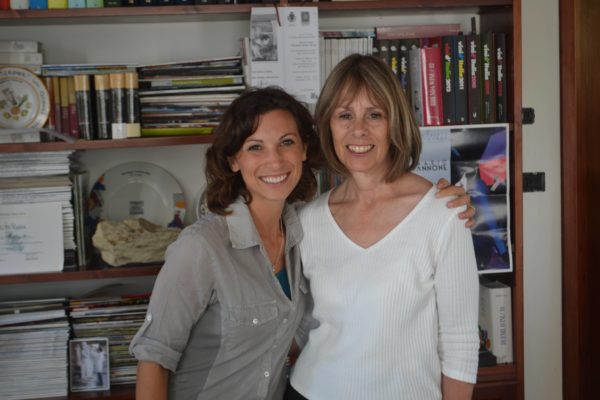 Anna is guest posting and sharing a seasonal recipe I think you are going to want to try!
Many wine drinkers are familiar with the famous Piemonte wines in Italy, Barolo and Barbaresco. On the other hand, hardly anyone knows about the small region of Roero right across the Tanaro River! As locals we love the Roero because of its diversity and beautiful produce as well as fantastic Nebbiolo and Arneis wines.
To celebrate all the family birthdays we missed during lockdown, we had a lovely lunch overlooking the vineyards in this peaceful paradise called Cascina Vrona. Piera and her family gradually opened up an "agriturismo" with swimming pool and rooms and then a restaurant where you can taste their homemade dishes made with nearly all ingredients grown on their farm.
In this part of Piemonte, you will always find the very thin fresh egg pasta called "tajarin", dialect for tagliatelle. It almost always comes together with a meat ragu sauce meaning that the vegetarian alternative is usually just a simple butter and sage sauce. To my pleasant surprise, Cascina Vrona made a saffron zucchini sauce to go with the pasta. It was delicious! This is a great way to use up all the zucchini we all have in our gardens right now too. But it wasn't just the zucchini coming from the farm, the saffron was harvested from their own production too! 
Since the town of Monteu Roero is known for their white grape varietal called Arneis, I would highly recommend trying to find this wine to pair with this dish. What grows together goes together! It is a fruity fresh summer wine with aromas of pears and peaches with enough minerality to refresh the palate, pairing perfectly with saffron based dishes like paella! If you can't find Arneis, try any un-oaked medium bodied white you can find.
Saffron Zucchini Tajarin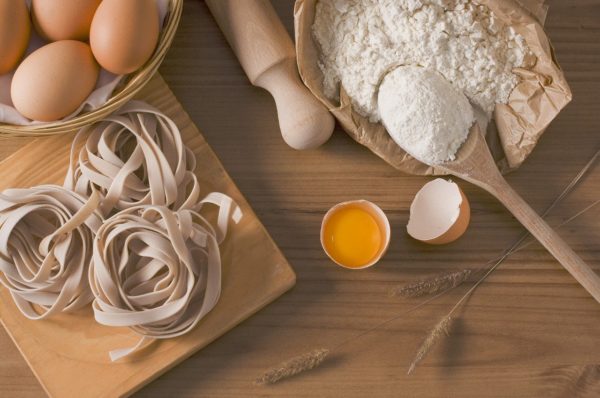 Ingredients (4 people)
Pasta Dough
500 grams (4 cups) of 00 All-purpose Flour (organic preferred)

5 eggs
Sauce
Extravirgin Olive Oil

1 clove of garlic

3 – 4 small light colored zucchini (sliced thinly)

3-4 fresh zucchini flowers (chopped in small pieces)

1 tablespoon of cream

saffron (to your liking) *

white pepper
Instructions
Pour flour on a wooden cutting board making a well in the middle. Crack eggs inside the well and start mixing eggs inside the well slowly incorporating the flour. Use your hands to knead the dough until it can be rolled in a ball with a nice smooth shiny feel.
Cut into small pieces and put through the pasta machine. Start with a low number setting like 1 or 2. Then work your way up until you get to the last setting and therefore obtaining the thinnest pasta sheets possible. Sprinkle with flour and put through the spaghetti cutter on the pasta machine and let them spread out on a floured tray.
(Extra tajarin can be dried in a "nest" shape and stored dry in your pantry for another time!)
Zucchini Saffron sauce
Drizzle olive oil in a big pan and fry with one clove of garlic. Add zucchini slices and salt, sauteeing for about 2 minutes. 
Add finely chopped zucchini flowers and make creamy by adding in the cream and stirring. Then add the saffron and a pinch of white pepper. Take out the garlic and mix cooked pasta in the pan with ingredients.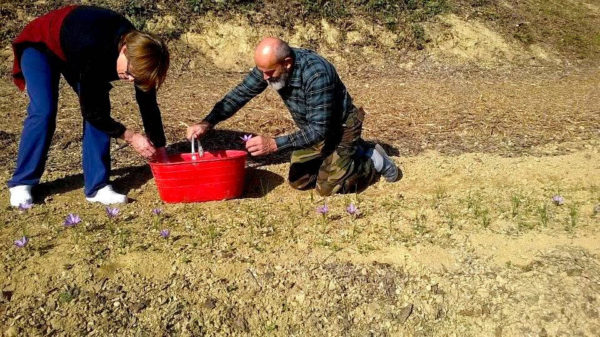 Pair with an Arneis from Italy 
Langhe Bianco – GD Vajra Monterustico

This white blend from Piemonte is made of 90% Arneis and 10% Sauvignon Blanc. Monterustico is a gorgeous estate just south of Barolo. This Langhe Bianco offers aromas of elder flowers, citrus fruit and orange blossoms. A versatile wine to pair with roasted root vegetables, seafood, cheeses, mushrooms and poultry.
750 ml | SKU: 252828
$25.99 at the BC Liquor Store on sale until August 1st at $21.97  very limited quantities
Matteo Correggia Roero Arneis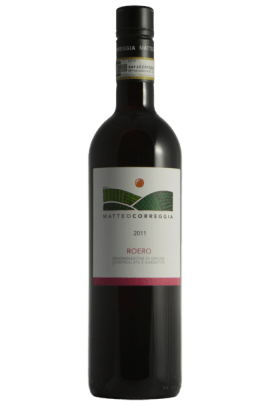 May be available  at Marquis Wine Cellars, $35.00 (apx) at Everything Wine, $35.98 at Legacy Liquor Store $39.33
For anyone with a mailing address in the United States you may want to check out Barolo Wine Club (unfortunately not able to ship to Canada)
We are locals and wine experts living in the Langhe, conducting private wine tours. We would love to share our special finds with you through our Barolo Wine Club! It is an exclusive club with limited number of bottles available from small producers.
Do you love Piemonte wines? Claudio and I curate unique selections of wine from boutique and family-owned Piedmont wineries and ship direct to USA and Europe from Italy. Interested in finding out more?
Subscribe
to our Barolo Wine club email list.
Anna Savino
* The Gourmet Warehouse carries Spanish saffron, Bosa Foods and Zara's Deli may carry Italian saffron but it is best to check in advance.
Thank you to guest blogger Anna Savino @italiannawinetours and @barolowineclub on Instagram
If you would like to be featured on MyVanCity.ca please email myvancityval@

null

gmail.com, features are complimentary.