Valentine's Day is just around the corner, but not to worry we have you covered with some of our favourite ways to enjoy time with your sweetheart.
In classical mythology, Cupid (Latin Cupido, meaning "desire") is the god of desire, erotic love, attraction and affection. He is often portrayed as the son of the love goddess Venus and the war god Mars, and is known in Latin also as Amor ("Love"). His Greek counterpart is Eros. – wikipedia
BOULEVARD KITCHEN & OYSTER BAR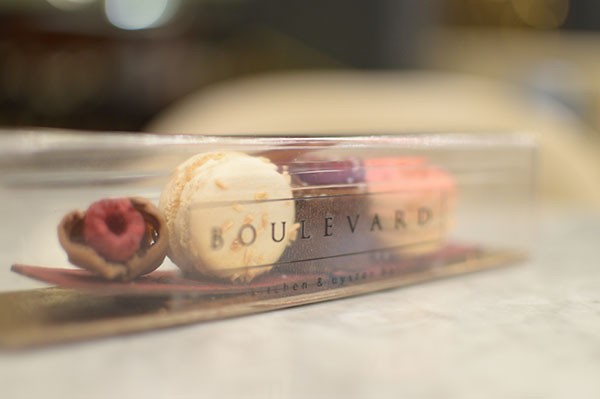 Love is in the air at Boulevard Kitchen & Oyster Bar on Sunday, Feb. 14 as the restaurant trades in their regular à la carte dinner service to play host to an exclusive four-course 'Yours & Mine' Valentine's Menu prepared by award-winning Executive Chef Alex Chen and his team.
Throughout the evening, guests will enjoy the warm glow of candlelight, long, lingering glances and a luxurious multi-course dinner with their special someone for $99 per person plus tax and gratuity, with optional wine pairings available for an additional $59 per person. To cap off the evening on a sweet note, each table will receive a complimentary box of Valentine petits fours handcrafted by Boulevard Pastry Chef Jason Pitschke.
https://myvancity.ca/2016/01/14/boulevard-special-valentines-dinner-menu/
ROYAL DINETTE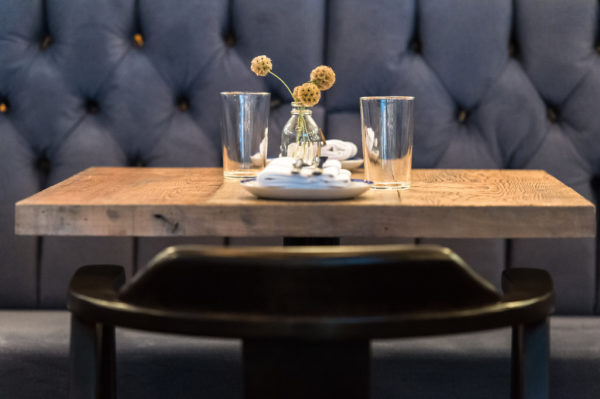 This Valentine's Day, Royal Dinette will play cupid in a truly gourmet fashion, when it opens its doors on a Sunday to host a one-of-a-kind dinner service on Sunday, Feb. 14.
The farm-to-table-focused restaurant — recently named Vancouver's best new restaurant by The Globe and Mail's Alexandra Gill — is marking the occasion with a multi-course romantic repast guaranteed to set the mood for a special evening.
Featuring an intimate ambiance, consummate service and the fresh, local and sustainable focus of Chef/Owner David Gunawan and Head Chef Jack Chen, Royal Dinette's Valentine's Day menu is offered for $65 per person plus tax and gratuity, with optional beverage pairings available for an additional $45.
https://myvancity.ca/2016/01/21/royal-dinette-valentines-day-dinner/
L'ABATTOIR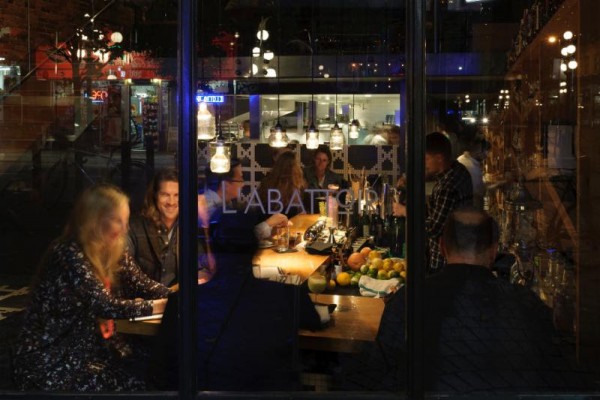 L'Abattoir screams romance no matter what the date, but now that Cupid is flying into town the restaurant is pulling out all the stops. For lovebirds keen to impress that special someone – first date, lifelong marriage and every experience in-between – L'Abattoir's Valentine's Day menu is seductive decadence at its finest.
On February 14, L'Abattoir will dish up a four-course dinner with wine pairings in its sleek private dining room – tucked into a cobblestoned square just behind the main restaurant – featuring Executive Chef Lee Cooper's French-inspired classics along with brand-new additions that are sure to surprise and delight.
https://myvancity.ca/2016/01/21/labattoir-sets-the-stage-for-love/
FAUBOURG PARIS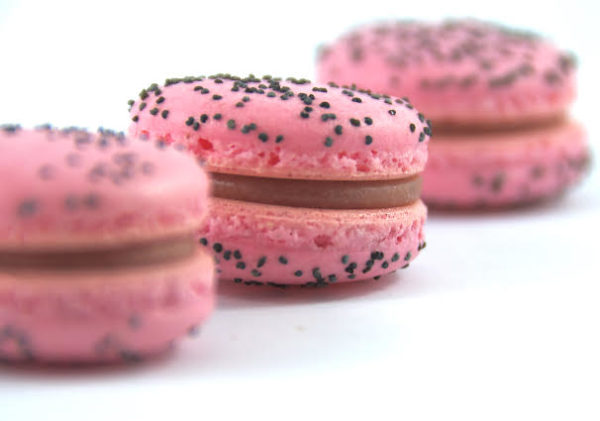 Looking for a date idea for Valentine's Day? Cupid knows it well, you can never go wrong with a little something sweet. Faubourg Paris, Vancouver's trio of elegant boulangeries-pâtisseries makes for the perfect place for a romantic coffee date. Your loved one will appreciate the bright and stylish atmosphere of this Parisian gem as well as the decadent desserts and macarons.
This Valentine's Day, Ricardo Rosas, head pastry chef at Faubourg carefully crafted a scrumptious line of romantic treats that are sure to impress your date.
https://myvancity.ca/2016/01/19/valentines-day-at-faubourg/
PROVENCE MARINASIDE
Chef Jean-Francis has created two very romantic multi-course dinners at Provence Marinaside in Yaletown. The first, Dîner de l'Amour, is four-courses and is available only Friday, February 12 and Saturday, February 13 for $60 (wine pairing $30) and is available in addition to Marinaside's regular menu.
The second, a six-course culinary tour-de-force, La Saint-Valentin ($80 / wine pairing $40) is available only on Valentine's Day, Sunday, February 14th and is the only menu available that night.
https://myvancity.ca/2016/01/28/provences-valentines-menus/
THOMAS HAAS CHOCOLATES & PÂTISSERIE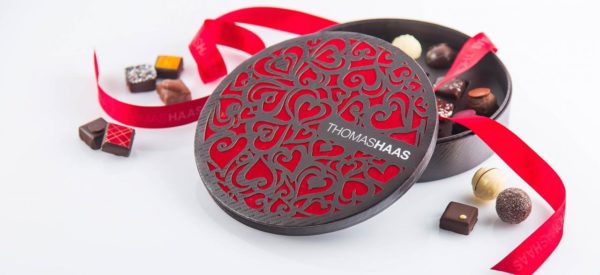 Cupid takes flight this Valentine's Day with the help of the talented team of chocolatiers at Thomas Haas Chocolates & Pâtisserie, who have unveiled their latest collection of signature handcrafted creations.
All 2016 Valentine's Day products will be available at the two Thomas Haas cafés in North Vancouver and Kitsilano by the end of January, with a limited selection available at high-end retailers such as Whole Foods and Urban Fare. A variety of items may also be ordered online at www.thomashaas.com and shipped across North America.
https://myvancity.ca/2016/01/21/valentines-day-signature-creations/
CIBO TRATTORIA

This Valentine's Day, Cibo Trattoria is offering a palate-pleasing five-course tasting menu for just $65 per person. Prepared by Executive Chef Faizal Kassam, guests can feast on highlights such as local oysters, black pepper tagliatelle with venison ragu, and the choice of a main course (options include coho salmon, grilled rib-eye or crispy polenta). Each dish has been skillfully paired with optional wine recommendations by General Manager and Wine Director Robert Stelmachuk (available at a small additional cost). Now that's amoré!
Date/Time: February 14, 2016. Flexible reservation times available, beginning at 5:30 pm
Address: 900 Seymour Street, Vancouver, BC 
Tickets: $65 per person (plus taxes and gratuity). To book, call Cibo Trattoria at 604.602.9570 or email robert@nullcibotrattoria.ca.
CAFÉ MEDINA

This year, flip the script on all the hearts, flowers and unmet expectations and join Café Medina to celebrate "Anti-Valentine's Day" with a communal, all-inclusive feast for singles, couples, friends, family and groups alike.
Beginning at 6:30 p.m. on Sunday, Feb. 14, the eponymous daytime restaurant will mark the occasion with a special dinner service that includes a five-course gourmet menu by Medina Chefs Deniz Tarakcioglu and Adam Perrier, a glass of sparkling wine upon arrival and live music courtesy of "TV Show Band" jazz trio.
https://myvancity.ca/2016/01/21/special-sunday-dinner-cafe-medina/
HOT CHOCOLATE FESTIVAL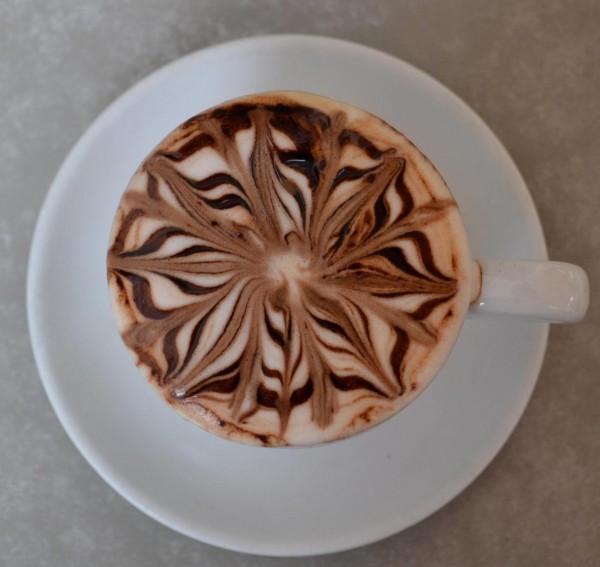 When it launched in 2011, The Vancouver Hot Chocolate Festival was the first city-wide festival of its kind in the world. Now in its 6th season, bigger and better than ever, with Vancouver's best chocolatiers, pastry shops, bakeries, cafes, gelato and ice cream parlours joining forces to make the humble hot chocolate hotter than it has ever been before.
This year the Festival will have it's own dedicated website and Instagram account and we invite you to use them to meet our vendor participants, find your favourite flavours, download walking maps, and enter our social media contest. In the damp and gloomy days of our Westcoast winter, you'll find our motto to be true: "Chocolate Makes You Happy!"
View the new website with all its information about the festival at: http://hotchocolatefest.com
VANCOUVER BREWERY TOURS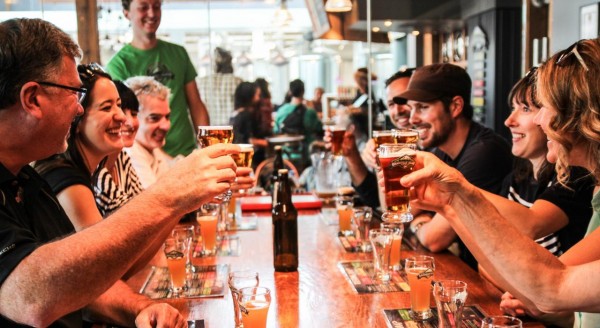 This Valentine's Day, Vancouver Brewery Tours will again connect local and visiting couples alike to the heart of the city's booming craft-beer community for its exclusive second annual 'For the Love of the Craft' Valentine's-themed tour on Sunday, Feb. 14 from 2:00 to 5:30 p.m.
The romantic, beer-fuelled excursion will begin with a stop at Big Rock Urban Brewery, where guests can set the mood with beer samples and appetizers before continuing on to Storm Brewing, where the brewmasters will serve up a variety of Valentine's-themed beer made especially for the day. The tour wraps up on a sweet note as guests are treated to a unique tasting that combines chocolates from renowned chocolatier Thomas Haas with select brews from Strange Fellows Brewing.
https://myvancity.ca/2016/01/22/love-vancouver-brewery-tours/
TULALIP RESORT CASINO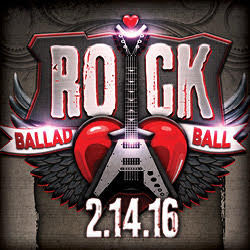 Celebrate Valentine's Day: a contemporary love affair from rock n' roll romance to sublime dining at Tulalip Resort Casino Offers Sweethearts Multi-Sensual Dining Options Combined with Mesmerizing Music
Tulalip Resort Casino knows how to translate the feelings of love. From events like the Rock Ballad Ball featuring Guns N' Roses and Aerosmith tribute bands; to seven award-winning food and beverage outlets that feature Valentine inspired Sous Vide Lobster Medallions or Asian-infused dining fare, Tulalip Resort Casino has just what the love doctor ordered.
https://myvancity.ca/2016/01/28/a-contemporary-love-affair/
ROCKY MOUNTAIN FLATBREAD

Rocky Mountain Flatbread and Koko Monk Chocolates are delighted to present a Valentine's Day Menu that will melt any chocolate and pizza lover's heart. Rocky Mountain Flatbread's chefs have created a delicious three course menu for Valentine's Day that offers over 75 combinations to choose from – with a twist! Every course begins with a raw handmade chocolate from Koko Monk's Chocolates.
Begin your dance with romance with the Diablo Del Amar – Mango raw chocolate with Chili –  followed by a Fig & Goat Cheese Salad option or soup du jour if your heart so desires.
When you add the taste of Bacchanalia – Balsalmic vinegar, Caramel & Sea Salt raw chocolate – to one of our hand crafted Traditional Flatbread pizzas or pasta dishes you know you've got something to thrill the palate.
And once in a Blue Moon – a Blue Moon Blue Cheese raw chocolate that is – you deserve that dessert option of baked cheesecake with toasted coconut base.
https://myvancity.ca/2016/01/28/a-valentines-day-menu/
Sip with your Sweetheart – Westside Wine Trail (February 7)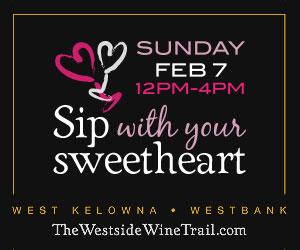 The highly anticipated Sip with Your Sweetheart event is back for its fifth year on Sunday, February 7th. From noon to 4 pm sipping sweethearts will be able to enjoy an afternoon of chocolate indulgence and have their taste buds savour wine and chocolate pairings.
This complimentary, open house style event takes place on Sunday of the Family Day long weekend, which provides a great opportunity to discover not only the Westside Wine Trail wineries and the wide variety of wines that they produce, but also allows visitors to spend some extra time exploring the area and local cuisine.
https://myvancity.ca/2016/01/28/sip-with-your-sweetheart/
OYAMA SAUSAGE CO.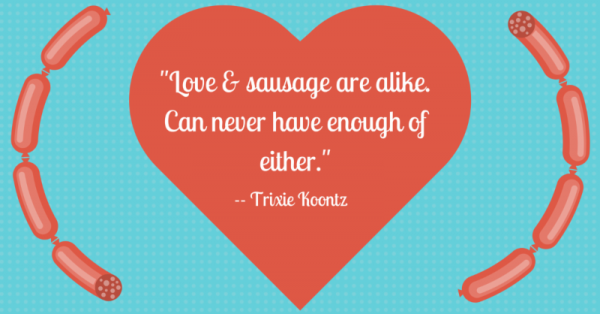 If the way to your heart is through your stomach, prepare to fall in love with Oyama Sausage Co. in February. We're celebrating the month of love with a wide selection of mouthwatering charcuterie and meats. 2016 is a Leap Year – February 29th is an extra day to enjoy our selection of meaty goodness!
https://myvancity.ca/2016/01/21/february-events-at-oyama-sausage-co/
RED CARD SPORS BAR & EATERY
This Valentine's Day, celebrate your love…or your loneliness at Red Card Sports Bar & Eatery. We will be serving up heart shaped pizzas all day from our wood fired pizza oven. You can also opt to ignite the fire within your heart with a free shot of Fireball Cinnamon Whiskey given to those who come in and show us their single status on Facebook, and check in on Instagram. Love is in the air, or in despair…either way, we look forward to seeing you all on February 14th!
IG @RedCardYVR
FB: @Red Card Sports Bar
Twitter: @RedCard_